Sainz rues 'missed opportunity' to close gap to Mercedes after admitting Brazil 'struggle'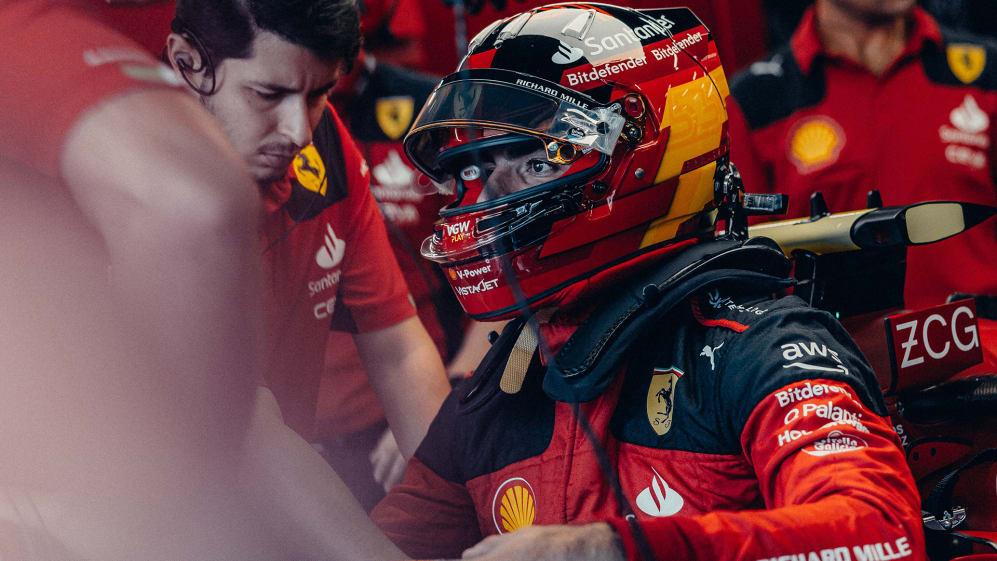 Just because their main rivals fared worse doesn't mean Brazil was a good race for Ferrari, the Scuderia only managing to get one car home in the points in Sunday's Sao Paulo Grand Prix. Carlos Sainz finished sixth but didn't have the pace to challenge the Aston Martins ahead.
He did at least start the race, unlike his team mate, but a clutch issue prevented him from making any headway at either the start or the restart. While the Spaniard overtook both Mercedes cars to climb to sixth from eighth on the grid, he was a long way from the podium.
READ MORE: 'Why am I so unlucky?' – Leclerc left devastated by formation lap failure in Brazil
"A bit of an eventful race, we had again a problem with the clutch in the two starts like yesterday in the Sprint, we've been struggling with this part all weekend," he said afterwards.
"Then the race, honestly I had a good first stint but then, yeah, simply the Aston Martins, the Red Bulls, the McLarens were a bit quicker than us. At least we managed to out-race Mercedes but we probably missed an opportunity with Charles [Leclerc] out of the race to carry even more points on Mercedes."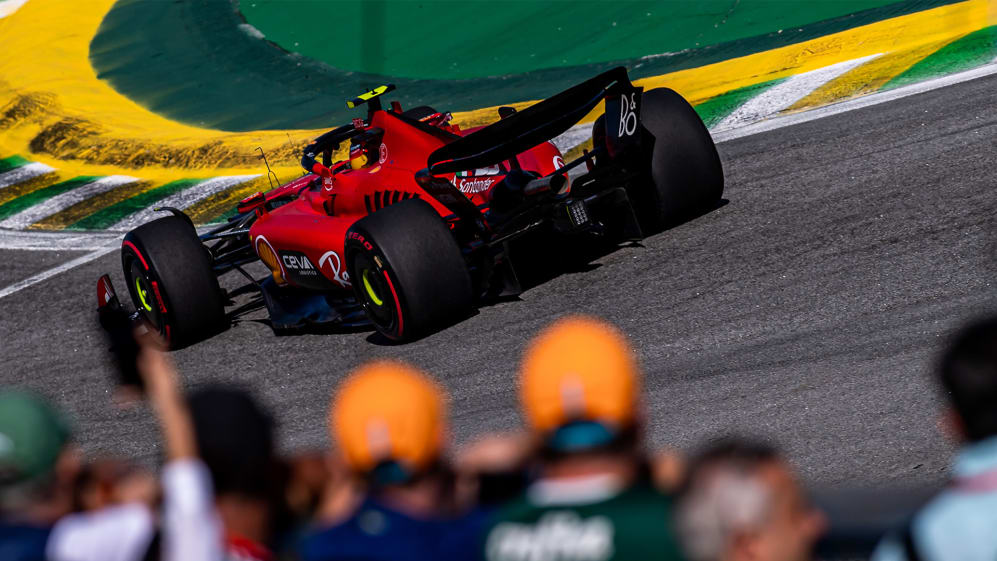 Lewis Hamilton finished eighth, so it was a net gain of four points for the Scuderia, to make up for the net two points they lost out in the Sprint. With Mercedes still 20 points ahead in the fight for second in the constructors', Sainz knew he needed to be fighting for much higher places to properly make a dent in that gap.
The good news for the Scuderia is that the Spaniard believed their lack of pace was due to the characteristics of the Interlagos track, with its banked corners and camber changes often adding an extra challenge to perfection car set-ups.
"The Aston and also the Alpine, a bit like in Zandvoort – I remember the Aston being quick in Zandvoort, Alpine being with us and actually Pierre [Gasly] finished the race close to us [today]. Similar track characteristics to Zandvoort and there we fell back a bit compared to other tracks, but in Vegas we should be back on form."
READ MORE: Gasly dubs Sao Paulo GP one of Alpine's 'best races' but Ocon blasts his day as 'not good enough'
Ferrari fortunately have time on their side to analyse what went wrong in Brazil, with a weekend off before everyone heads to Las Vegas for the penultimate round of the season.