Sainz says Ferrari have 'homework to do' despite strong pace as Leclerc expands on issue that kept him out of FP2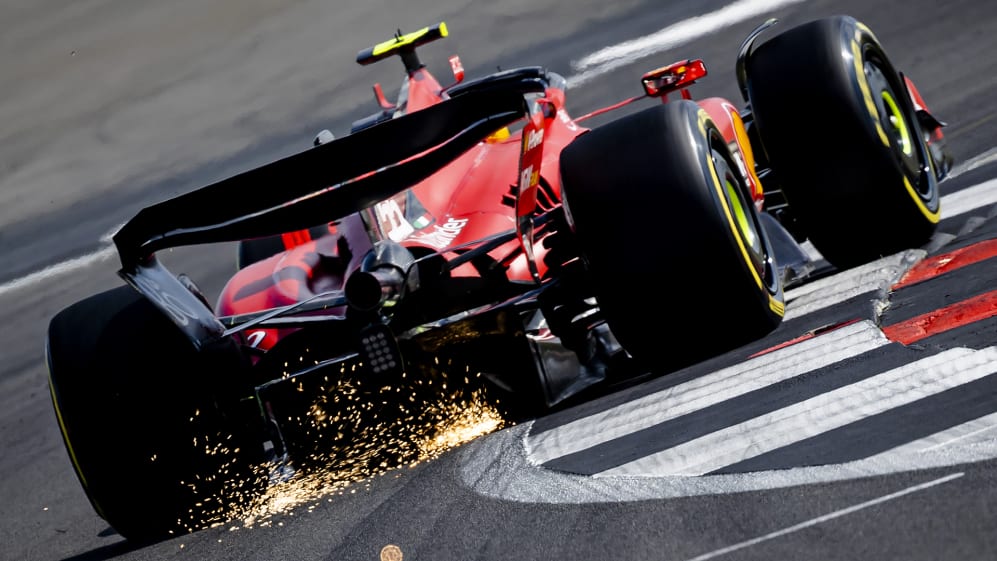 While he was encouraged by the team's single-lap pace during Friday practice for the British Grand Prix, Carlos Sainz has called on Ferrari to make gains with their long-run performance if they are to fight for overall honours this weekend.
Significant tyre degradation has been a theme of Ferrari's season so far and, while updates appeared to help the matter at recent races, Sainz still described it as their "main weakness" across FP1 and FP2 at Silverstone.
FP2: Verstappen tops second practice at Silverstone from Sainz and Albon as Leclerc hits trouble
Reflecting on the two sessions, which he ended in seventh and second respectively, Sainz said: "It was quite a tricky day out there with the wind, and trying to get used to the conditions and the car around this track is quite tricky.
"We actually did a pretty good step forward from FP1 to FP2, trying different set-ups, trying different directions to go to try and improve the car in these conditions. It looked like it worked, but still our race pace doesn't look great, and we will need to keep working on it.
"We are definitely trying to work around [tyre degradation] because we know it's going to be our main weakness this weekend. We are pushing hard to see what we can do to manage them better.
"Mercedes, for example, did a much better job than us, Red Bull a much better job. Although today we look like we are P2, we know that there is some homework to do overnight."
NEED TO KNOW: The most important facts, stats and trivia ahead of the 2023 British Grand Prix
Asked about the potential for rain on Saturday – having claimed pole position in the wet here last year – Sainz added: "I'm ready for it. Whatever comes it comes. I love driving in the wet, like you know, and I've been quick in those conditions recently. Whatever comes comes and I will enjoy it.
"I think Red Bull are still favourites, but we could be good. The race is going to be more tricky, but quali depends also on the conditions, if it's wet, not wet. I think it's going to be good fun and a typical British Saturday here."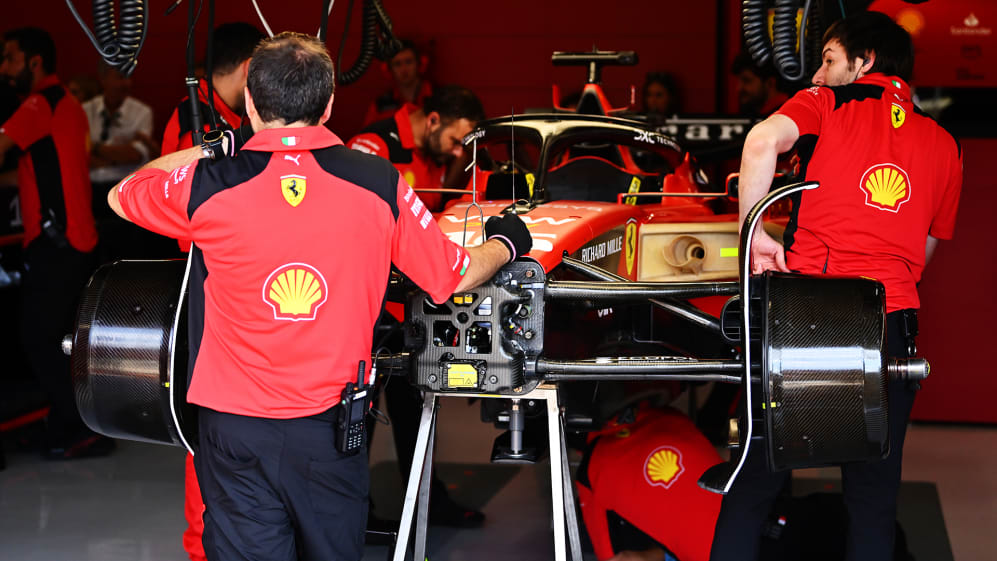 On the other side of the garage, team mate Charles Leclerc was sidelined by an electrical problem during second practice but stated afterwards that mechanics appear to have detected what went wrong.
"There was a small problem on the car, but it's like this," said Leclerc, who was fifth in FP1. "I think the team has identified what went wrong, we've changed basically everything that was on the car, and it should be fine for tomorrow.
READ MORE: 'It's massively exciting' – Hamilton shares more details on Apple's F1 movie ahead of Silverstone filming
"It shouldn't have any influence on our weekend apart from, obviously, the lack of kilometres and laps in FP2. That's a bit unfortunate, because that's where we normally prepare the race, and Sunday seems to be dry, so we'll go a little bit into the unknown there, but tomorrow should be very different with rain around.
"I'm looking forward [to wet weather] because the last few races I've been struggling in those conditions, but I've been working quite a bit on that, so I'm confident it will be better."