Sainz says he 'felt rage' at red flag that cost him potential maiden win at Monza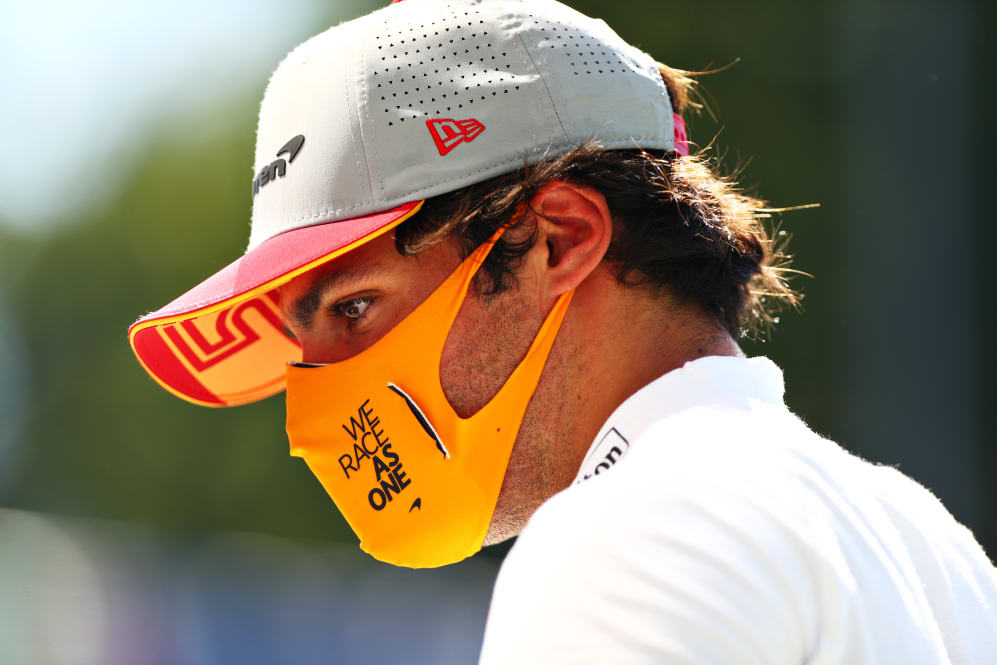 Formula 1 celebrated the maiden win of Pierre Gasly at the Italian Grand Prix – but McLaren's Carlos Sainz felt it could well have been him celebrating victory #1 at Monza, had fate in the form of a badly-timed red flag not intervened, as the Spaniard eventually came home a close second to the Frenchman.
A Safety Car brought out on Lap 20 saw Mercedes make a strategic error, as race leader Lewis Hamilton was brought in for new tyres despite the pit lane being closed – with Hamilton handed a 10-second stop/go penalty for the misdemeanour.
READ MORE: Gasly takes maiden win in Monza thriller from Sainz as penalty leaves Hamilton P7
That left Sainz – who'd been looking comfortable in second place, having jumped Valtteri Bottas at the start from P3 on the grid – with the theoretical net lead of the race, McLaren then pitting him when the pit lane was opened again.
But a subsequent red flag just after the Safety Car restart – after Charles Leclerc crashed heavily at Parabolica – left Sainz having to fight back from P6 on the reformed grid as the second part of the race began, the Spaniard recovering brilliantly to take a career-best second, as he crossed the line just 0.415s adrift of Gasly.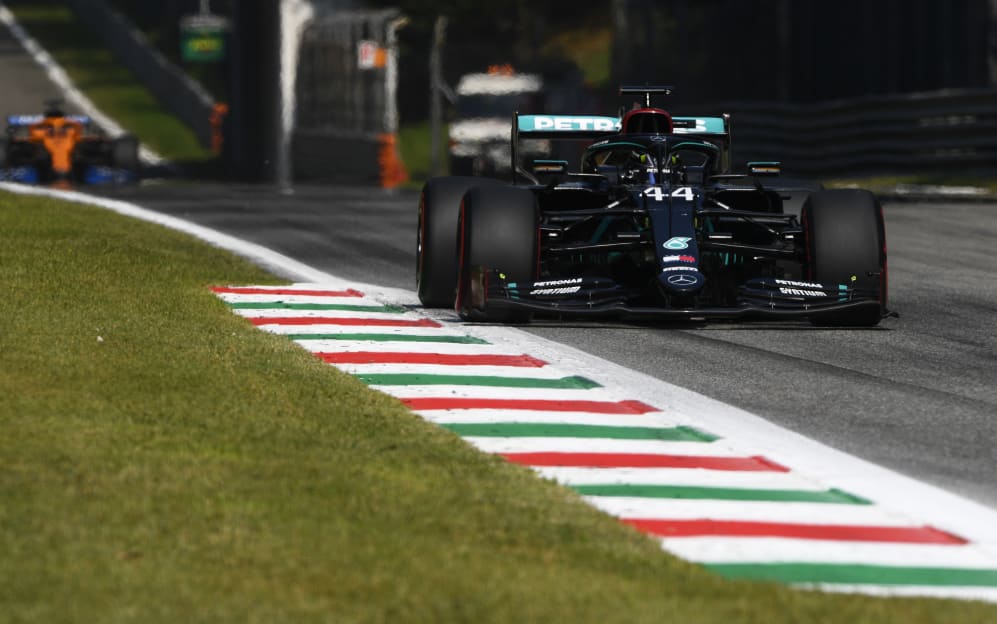 "A rollercoaster of emotions, obviously," said Sainz after the race. "At the point of the red flag, I was negative, I was disappointed and I thought I had lost a chance at a win, and potentially a podium also.
"I had rage in myself, and again, thinking about the bad luck and this season and everything. I knew I had to restart a four lap-old medium tyre which is not easy, and I knew that the two [Alfa Romeos, of Kimi Raikkonen and Antonio Giovinazzi] in front of me had new softs.
READ MORE: 'It's a blessing there's nobody in the stands,' says Vettel after nightmare Italian GP for Ferrari
"One of them had to pit [Giovinazzi, who'd also been penalised for changing tyres when the pit lane was shut], Hamilton had to pit, so maybe I was in contention for a podium, but the win, with Pierre, knowing how quick they'd been all weekend, I knew it was going to be tricky if Pierre and Lance [Stroll] got a good start.
"But honestly, since the restart, I just put my head down, tried to do everything I could to focus on catching them both and had a great battle with Lance in 'Lap 1'. And then from then on, with that medium tyre that didn't feel great, I just pushed as hard as I could to try and make it to Pierre – and nearly did."
Despite his anger at the red flag, though, Sainz said that he was ultimately happy to have claimed his second podium and the best result of his Formula 1 career to date, on a day when he'd been stunned by his McLaren MCL35's speed.
"The pace we had today was incredible," said Sainz. "Honestly, the gap that I managed to open with the rest of the midfield in the first stint, and after the red flag, managing to go through the whole five cars that I had in front to end up chasing Pierre, definitely felt really nice and felt like I had a good shot for victory.
"Then once I got to 1.5s [behind Gasly] I got stuck. The tow, we see it now with these cars and the dirty air just starts affecting you a lot in traction, in braking, mini locks, oversteers.
DRIVER OF THE DAY: Gasly adds fan honours to Monza triumph
"But yeah, happy to finish in P2. Obviously disappointed not to get the win, because today we had a lot of pace and without that red flag, perhaps it would have been a different story, because I know I was the virtual race leader with Hamilton's penalty. But that red flag came and I managed to recover my positions and made it nearly to Pierre, which would have been nice. But I think he deserves it and congrats.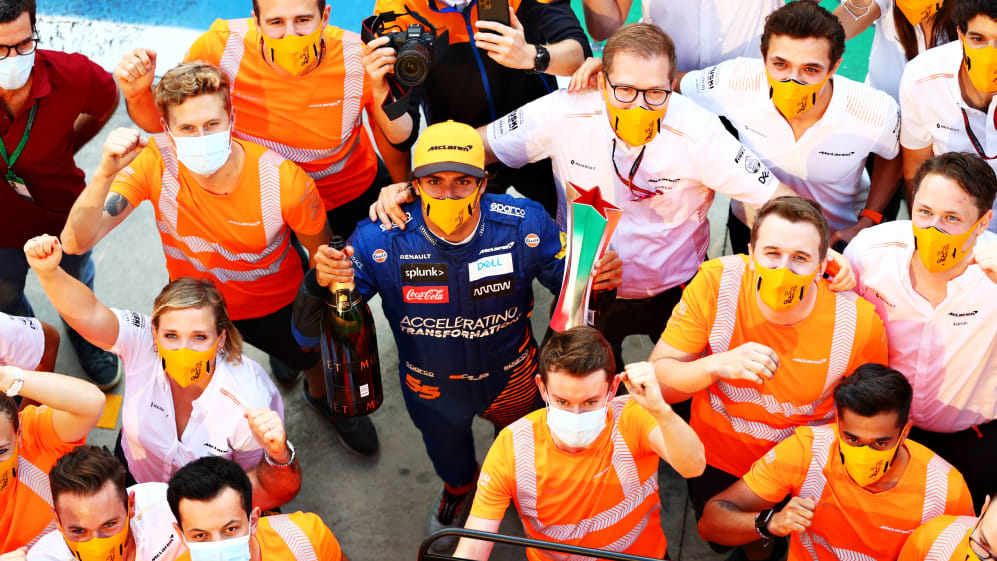 "I think we can be proud," Sainz added, "because today I left nothing on the table in Monza. I'm going to bed calm that I know I didn't leave one single tenth out there."
Meanwhile, with Sainz's team mate Lando Norris coming home fourth, McLaren's haul of 30 points from Monza lifts them above Racing Point to third in the constructors' standings – with the team having previously taken just one point at the track in the last five Grands Prix here.