Sainz says he'll be even stronger in second half of 2021 as he admits he's yet to maximise a weekend for Ferrari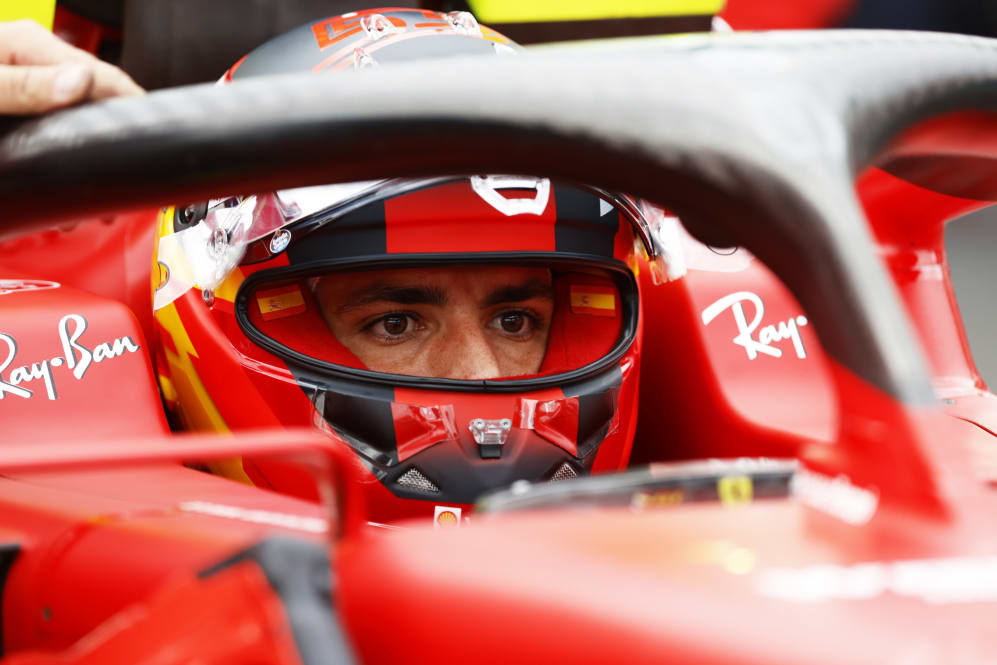 Carlos Sainz says he's "quite proud" of the results he's achieved in his first half season with Ferrari, but insists there's more to come in the second half of 2021 as he searches for consistency to match his pace.
Sainz left McLaren to partner Charles Leclerc at Ferrari for 2021, and, after 11 rounds, he's taken 83 points to Leclerc's 80, with a personal best of two podium finishes this season. When asked to evaluate the first half of this season, the Spaniard was thrilled with his pace – but said there's still more to come.
READ MORE: Binotto declares Ferrari line-up 'the best in F1' as he says he's very happy with duo's first half of season
"I feel like the first few races it was very difficult to put the whole weekend together," said Sainz. "There was a lot of speed, but very rarely could I put the whole qualifying, race strategy, tyre management, starts and score a very good result thanks to it.
"But I feel that recently that has got a lot better and as soon as I start to put weekends together, I'm going to start being a lot more consistent and not only fast," he added.
The former Toro Rosso and McLaren driver also added that he approached the daunting challenge of joining Ferrari "with confidence" and found pace in the SF21 from his first time at the wheel.
"I'm quite happy, quite positive about this first half; obviously it was quite a big challenge when I started in a new team, and a big team like Ferrari," he said.
READ MORE: 'The volcano is still there' – Alonso admits he still hates losing as much as he ever did
"I was going in with confidence but you don't know how really how it's going to turn out so I must say I'm quite proud, quite happy. The speed has been there since race one, which immediately made me a bit more relaxed about it, I knew I was very fast straight away with this car and I could just improve with the other things, you know, which is just getting the whole weekend together," added Sainz.
With P3 from 15th on the grid in Hungary and P2 from fourth on the grid in Monaco, Sainz is sixth in the championship and three points ahead of formidable team mate Leclerc heading into the second half of the season.