Binotto declares Ferrari line-up 'the best in F1' as he says he's very happy with duo's first half of season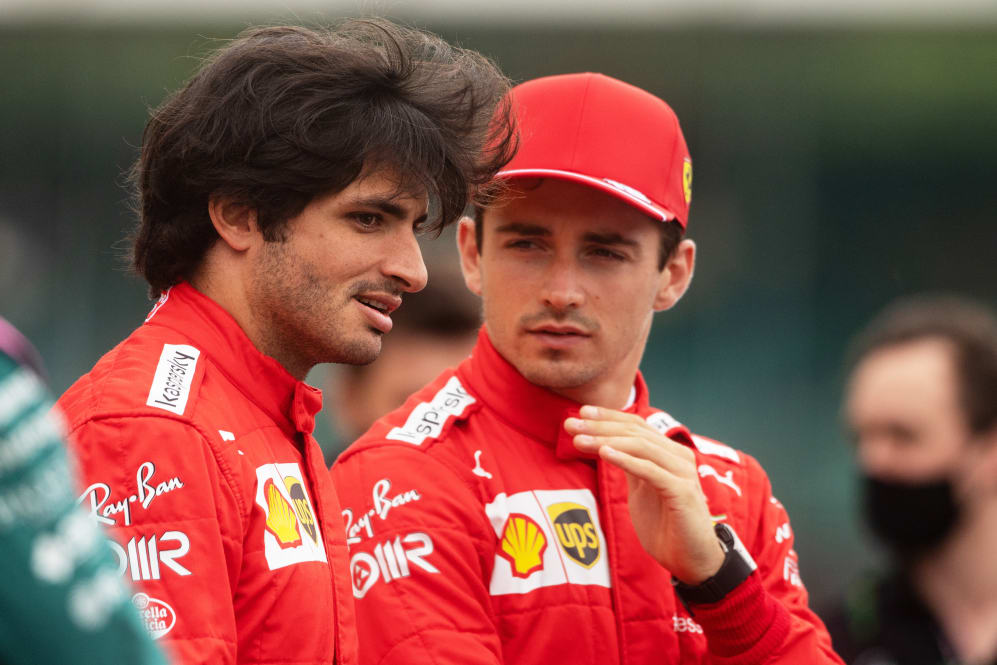 Ferrari Team Principal Mattia Binotto has hailed his team's line-up – Carlos Sainz and Charles Leclerc – as the best in the paddock after the pair clinched more points in the first half of the season than Ferrari scored for the whole of 2020.
Leclerc's race may have ended at Turn 1 in Hungary but Sainz went on to score a podium, his P4 finish being bumped to a P3 after Sebastian Vettel was disqualified from second after the race.
After the race at the Hungaroring, Binotto was asked how happy he was with his driver pairing, which came together at the beginning of 2021.
F1 POWER RANKINGS: Ocon? Hamilton? Alonso? Which driver scored best after a chaotic Hungarian GP?
"I'm very happy for many reasons," he answered. "The first is that I think we've got the best line-up of the entire pit lane.
"The second, because we know Charles is fantastic driver, very talented, but he still continues improving and I'm pretty happy with that, he's got great opportunities for a win, the first was in Monaco but for reasons we know it didn't happen," added the Scuderia boss, referencing the crash that damaged Leclerc's engine and prevented him starting his home race from pole position.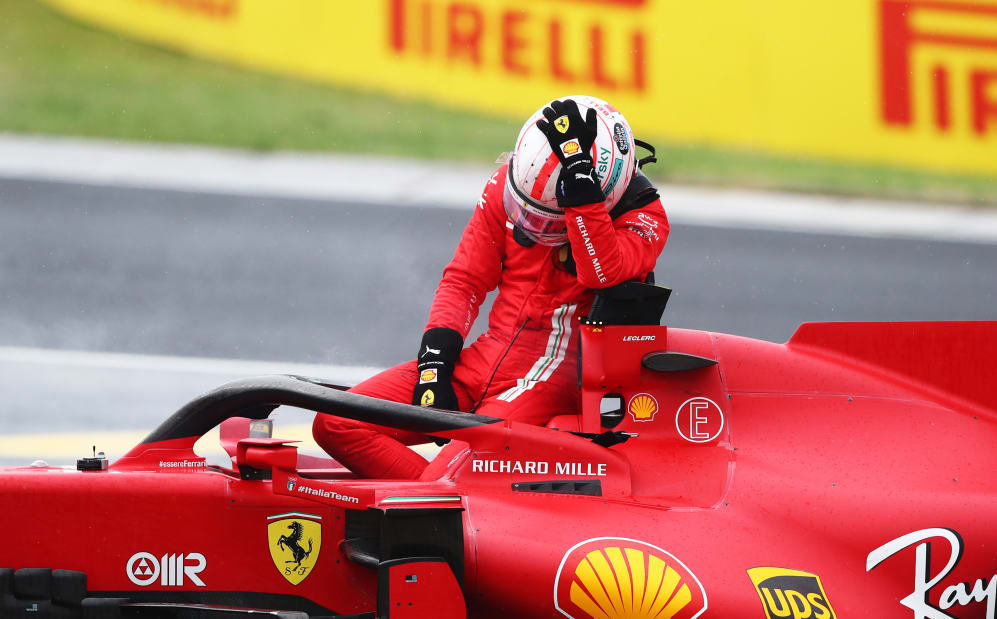 Leclerc has taken two pole positions this season – one in Monaco and another in Azerbaijan – before a brilliant second-place finish in the British Grand Prix. And before Sainz was promoted a place in Hungary, the pair were on 80 points apiece, with Binotto praising the Spaniard for pushing his team mate.
"And then the other side," continued Binotto, "I think that Carlos is integrating very well. He's improving race by race, he's somehow a great, let me say, benchmark for Charles as well, pushing him as well when conditions are more difficult, and I think that as you said 80 points each, it shows how important it is somehow to have two good drivers scoring points for the constructor, I'm very happy with that.
PODCAST: F1's newest points-scorer Latifi on chasing his dream, homesickness – and learning from the army
"And looking forward, I think those two guys will give us great satisfaction," concluded Binotto.
After 11 races, Ferrari already have 32 more points than they did at the end of 2020 but they are on 163 points and level with McLaren to set up a scintillating midfield battle for P3 after the summer break.