Sainz set for more aggressive race starts after 'conscious approach' to go easy on Ferrari debut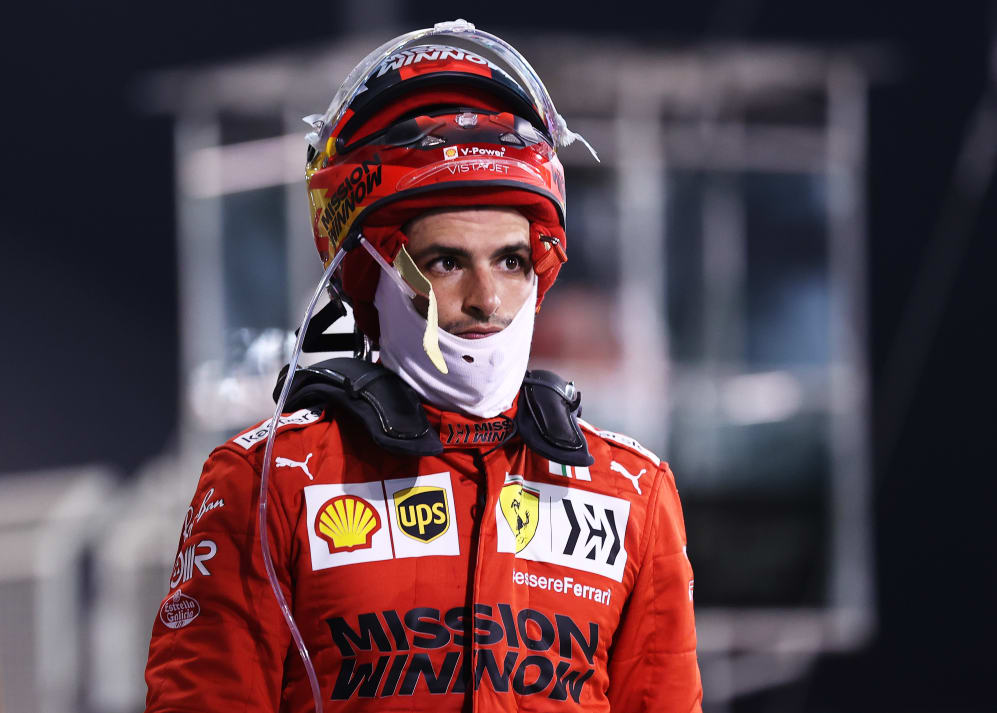 Ferrari's Carlos Sainz had a steady start to the 2021 season and life with new team Ferrari with P8 in Bahrain, and the Spaniard has already picked out one key area to focus on improving for the Scuderia's home race at Imola in April.
Sainz finished eighth in Sakhir having started there, battling wheel-to-wheel with two-time champion and compatriot Fernando Alonso later on as he had to claw back positions thanks to what he called a "poor start". That slow start, which he said was in fact deliberate, is something Sainz said he's going to work to rectify for the next Grand Prix.
READ MORE: Ferrari in the fight with McLaren heading to Imola, say Sainz and Leclerc
"I had a poor start," he said after the race. "Basically due to a couple of mistakes, but also me consistently taking it, maybe, a bit too easy in Lap 1, just wanting to make sure I made it through that Lap 1 and making sure that I was getting to know the car in dirty air conditions.
"It [was] a completely new experience, completely new car, so I wanted to take it easy and wanted to make sure I did the whole race. Then once I got myself into clean air, honestly, I was very quick, so I'm not going to complain, I'm going to take it and take it as a learning curve and keep improving," he explained.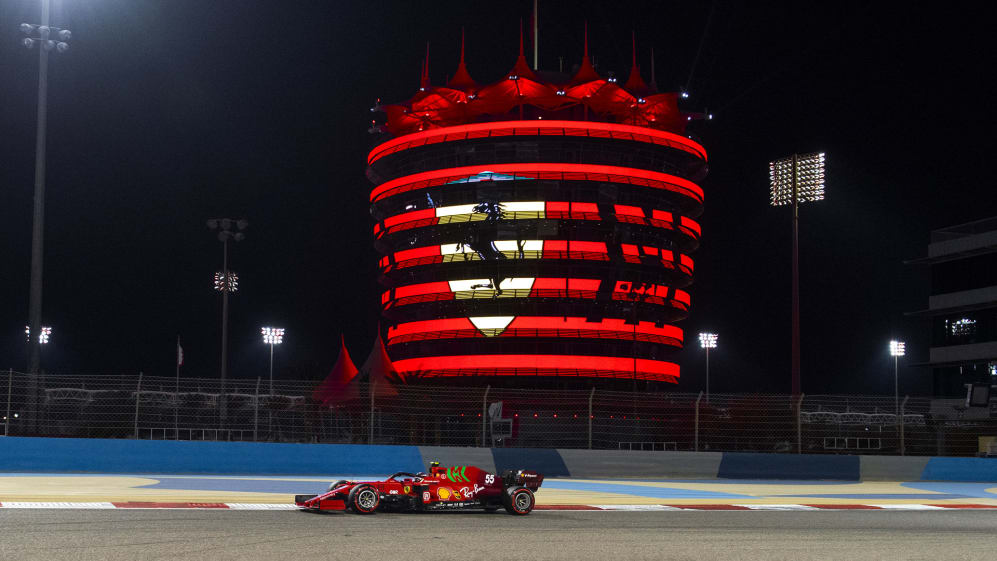 It's not time to panic for Sainz, however, as he said last season proved he had prowess when the lights went out.
WATCH: 2021 Bahrain Grand Prix – Mazepin spins off at race start
"Definitely it will come," he continued. "Especially because it was a conscious approach, if I was lost in Lap 1 because I don't feel the car, then it's something to worry about, but I've always been super good in the starts with the McLaren and here, I'm still wanting to get to know the car in dirty air before I started attacking like I was in the McLaren, so it was kind of a conscious approach, and I will get on top of it soon."
Regardless of his start, Sainz brought home useful points for the team that saw them leave Bahrain fourth in the standings behind McLaren, who also hauled double-points thanks to Lando Norris and Daniel Ricciardo.
The Spaniard found positives in Sakhir, touting his late-race pace after he swapped from his starting set of softs to mediums (Lap 15) and hards (on Lap 37).
F1 POWER RANKINGS: Who started their season with a bang in Bahrain?
"It's pretty good, especially because, all things considered, I had a very strong end to the race. I was very quick on the medium and the hard tyres," he said.
Imola beckons and Ferrari have it all to do in their home race if they are to keep tabs on midfield leaders McLaren, and the threatening AlphaTauris, Alpines and Aston Martins behind.