Feature
Sainz vs Perez, a mixed up grid, and Lap 1 slipstreaming – What To Watch For in the Belgian GP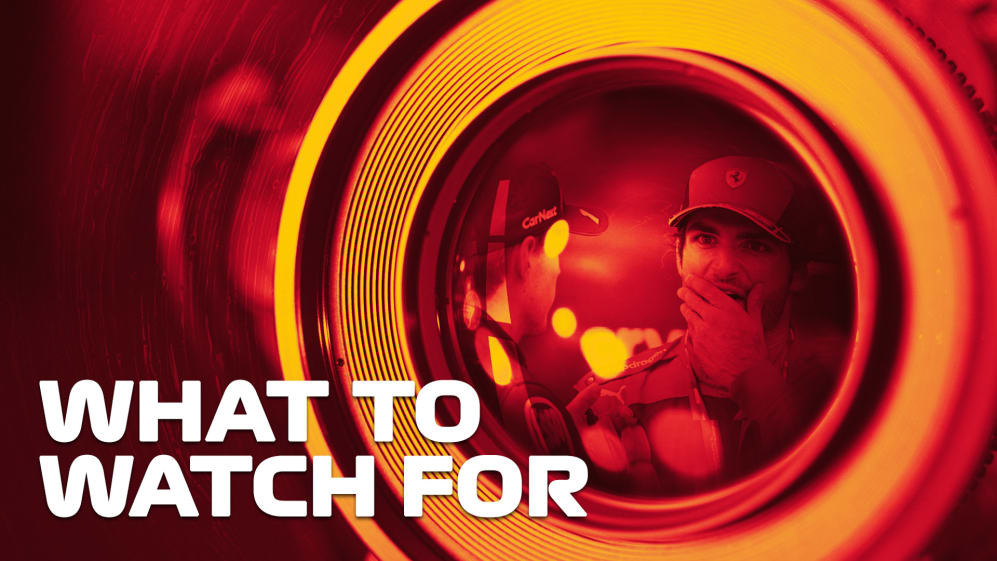 From the fastest driver in qualifying starting in 15th place to a top three grid position for Fernando Alonso; and from two drivers chasing their second wins of the season to a crucial tow on the opening lap, we pick out some key areas to keep an eye on when the lights go out at Spa-Francorchamps…
1. Verstappen's charge from the back
If you watched qualifying without knowing about any existing grid penalties, you might have been a bit confused by some of the tactics employed by certain teams, but probably not by the sight of Max Verstappen setting the fastest time.
READ MORE: Verstappen fastest in qualifying but Sainz set to start on pole after Belgian GP grid penalties
Verstappen was in a league of his own, ending up over 0.6s clear of the rest of the field – but it will only translate into a P15 grid position as a result of a power unit penalty that leaves him with work to do to climb through the field on race day.
But the extremely impressive raw pace that the Red Bull driver has shown throughout the weekend makes it very possible that he could still end up in the mix for victory.
Verstappen won from 10th on the grid in Hungary after all, and it's easier to overtake at Spa-Francorchamps than it is at the Hungaroring, so seeing how the championship leader fights his way towards the front is likely to provide plenty of entertainment.
2. Sainz vs Perez for the win
Verstappen's demotion – along with that of Charles Leclerc who qualified in fourth place but starts one position behind the Dutchman in 16th – means the front row will be made up of the other two Ferrari and Red Bull drivers, with Carlos Sainz on pole position from Sergio Perez.
As much as Verstappen might provide a threat in the latter stages of the race, it could be a straight shootout between the front row pair who each have just one victory to their names so far this season. Sainz was worried by the Red Bull pace but set the quicker time in qualifying to secure his second career pole, and he will be looking for better fortune than his last racing attempts in Belgium.
READ MORE: Pole-sitter Sainz wary of Verstappen pace as Leclerc says Red Bull were 'way too fast' in Spa qualifying
The wet qualifying last year caught Ferrari out and Sainz was limited to tenth in the race classification for just half a point, while he didn't turn a full speed lap in 2020 either due to a reliability issue preventing him from taking the start.
But in Perez he does have a quick Red Bull alongside him on the front row, and there appears to be a limited immediate threat from behind given Mercedes' struggles. Whoever ends the first lap in the lead could have the best chance of victory on Sunday.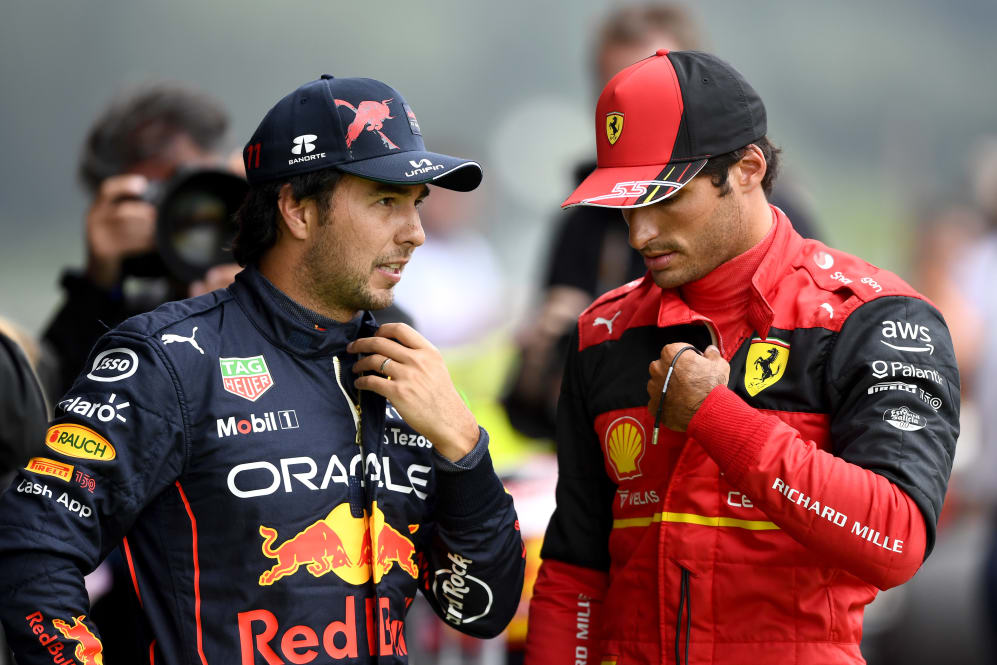 3. Multiple other drivers out of position
As already mentioned, the top two in the championship will start far down the order with Verstappen and Leclerc lining up alongside each other on the eighth row, but they're not the only quick cars that need to produce a recovery drive.
Esteban Ocon and Lando Norris were two other Q3 runners who took new power units this weekend to drop to the back of the grid, with their qualifying performances leaving them lining up in 17th and 18th respectively.
READ MORE: Hamilton calls 1.8s gap in qualifying 'a kick in the teeth' as Russell predicts Verstappen will win Belgian GP
Norris has finished seventh in each of the past three races – scoring 18 points in the process – while Ocon has also finished in the top ten in the same rounds and picked up 16 points as they fight for best of the rest honours behind the Red Bull, Ferrari and Mercedes drivers, but if they want to continue those runs then they've got a lot of overtaking to do.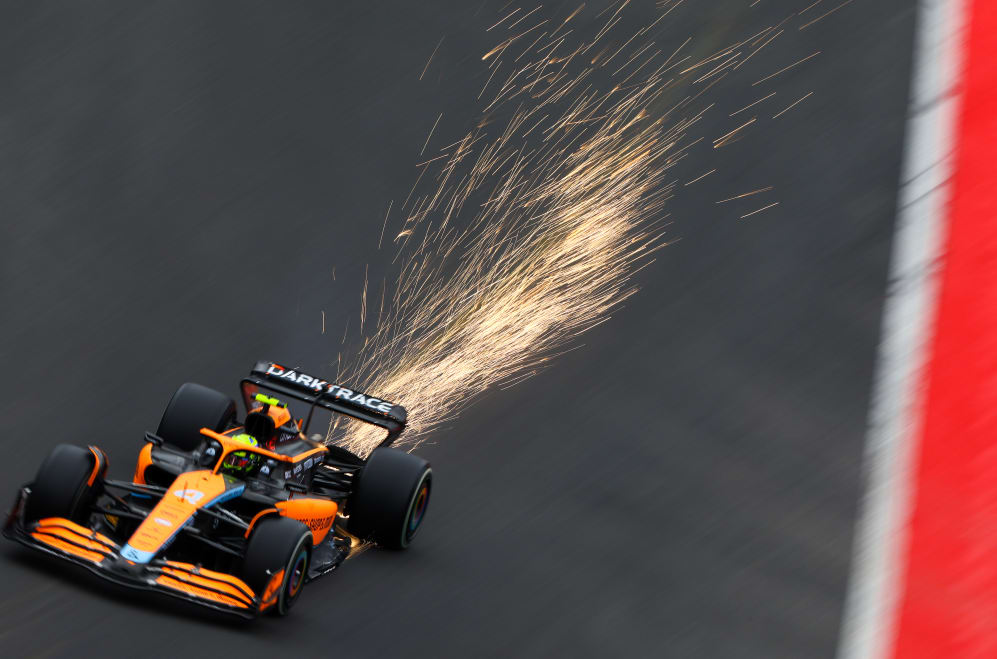 4. Alonso and Albon's lofty grid spots
There are two other drivers who are somewhat out of position but in more positive terms, with Fernando Alonso starting from third place after outqualifying the Mercedes pair of Lewis Hamilton and George Russell.
Mercedes were 1.8 seconds off Verstappen's pace in Q3 as they continue to have a wildly unpredictable car, but to call them inconsistent would be unfair as they have scored eight podiums across their two cars from the past six races. So Alonso might have to produce a defensive drive if the race pace is an improvement, but that's never been a problem for the double world champion before as he goes in search of a podium in his first race since announcing his departure from Alpine.
READ MORE: Albon hoping 'slippery' Williams can help fight for points after first Q3 appearance of 2022 in Spa
But it's not just Alonso who's likely to be checking his mirrors when the lights go out, even if the majority of the field will be watching out for Verstappen and Leclerc coming through…
Alex Albon impressed with a Q3 appearance that he earned on merit, finishing Q2 in the top ten. He was promoted to sixth on the final grid by the various penalties but with a Williams that is extremely quick in a straight line he's going to be one of the harder cars to overtake and is targeting a point-scoring return from his lofty grid spot.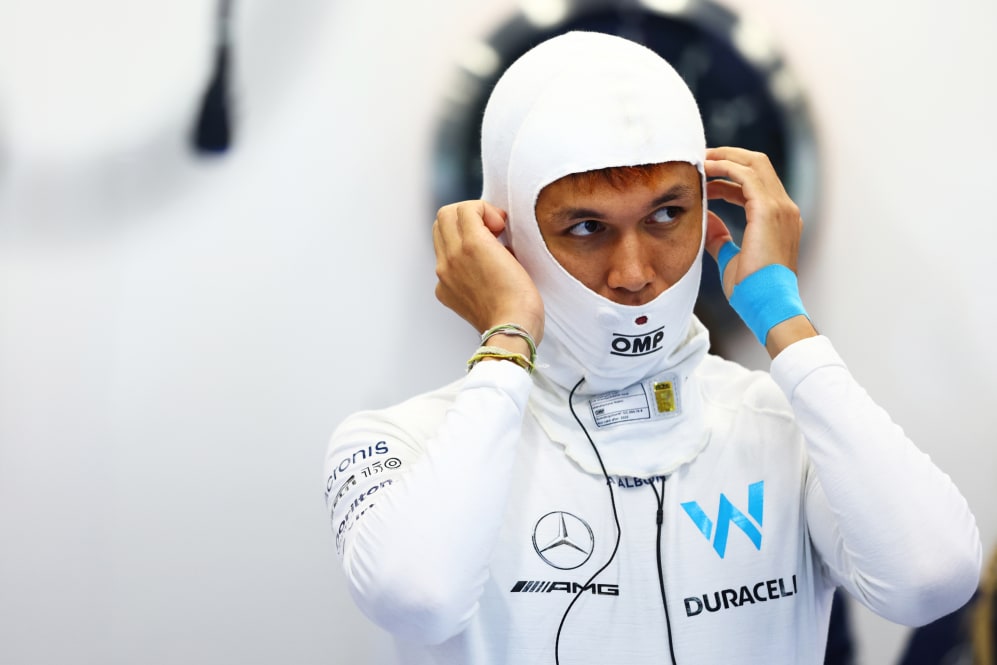 5. A crucial tow on the opening lap
Ironically, it can sometimes be better to exit the first corner in second position rather than first at Spa-Francorchamps due to the nature of the track layout in Belgium.
While there's a short run to La Source when the lights go out, the next section is almost completely flat out, save for a lift through Eau Rouge and Raidillon on the opening lap due to high fuel and cold tyres.
HIGHLIGHTS: Watch the action from qualifying at Spa as Verstappen sets the pace but Sainz starts on pole
And at the top of the hill the long Kemmel Straight provides a great opportunity for a slipstream even before DRS is activated, meaning the car running second often has a good chance of making use of the tow to overtake into Les Combes.
With the middle sector much tougher to follow through, it's at this stage you want to have moved ahead, so whether it's for the lead or positions further back it's actually the fifth corner on the lap that can prove to be the most crucial at the start.