Sakhir GP not a shoot-out between Russell and Bottas for 2022 Mercedes seat, insists Wolff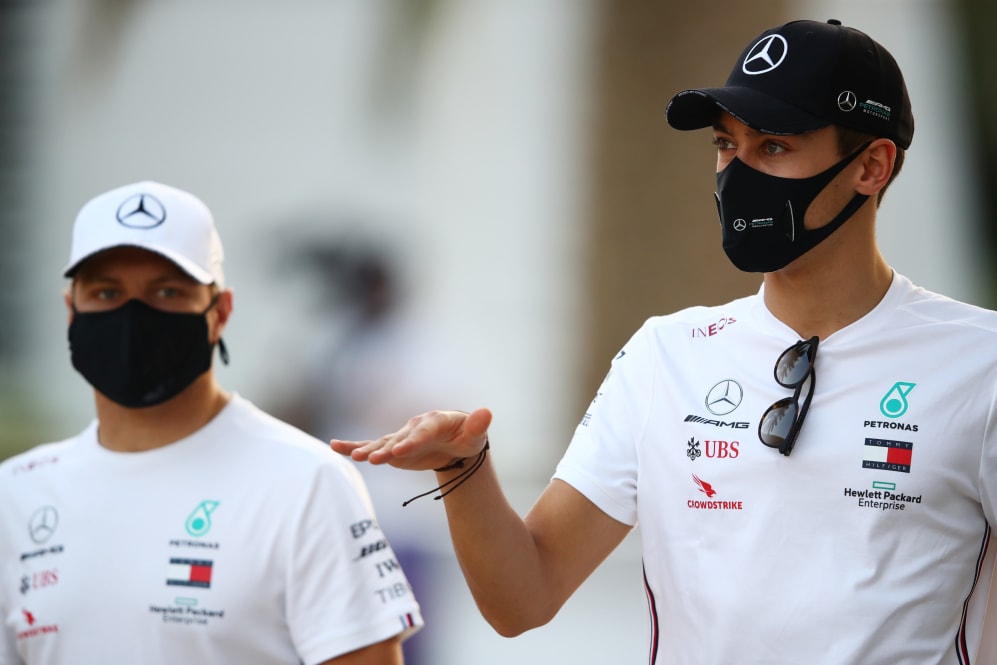 With George Russell replacing Lewis Hamilton at Mercedes for the Sakhir Grand Prix, many were quick to term the weekend as a "shoot-out" between Russell and Valtteri Bottas as to who would drive for Mercedes in 2022. But Silver Arrows Team Principal Toto Wolff has distanced himself from any such talk, saying that one or even two Grand Prix weekends wouldn't give Mercedes "any meaningful data whatsoever" on the youngster.
Williams driver and Mercedes protégé Russell was announced as Hamilton's replacement on Wednesday morning, following the news that the seven-time champion had contracted Covid-19. But although Russell's promotion to F1's all-conquering Silver Arrows team gives F1 fans a fascinating chance to see how the 22-year-old fares against Bottas, Wolff moved to shutdown any talk that this weekend was some sort of shoot-out between the two drivers.
READ MORE: Russell 'can achieve pole and win' on Mercedes debut says Norris, as Leclerc predicts 'a podium at least'
"No, not at all. I've heard this rumour and obviously, you can't call it a shoot-out when it's about one or two races," said Wolff, alluding to the possibility that Russell might be called upon to replace Hamilton at the season-ending Abu Dhabi race as well. "That doesn't give you any meaningful data whatsoever.
"If George does well, it's an indication that one day he's going to be in a good car and hopefully race for victories and world championships. But that is far away. He knows that, he just needs to deliver a solid job, not make any mistakes and continue what he's done. There's no shoot-out. We have total trust in Valtteri and loyalty, as we've always had, and that is our position."
READ MORE: Russell describes whirlwind 24 hours as he gets set for 'tight squeeze' in Hamilton's Mercedes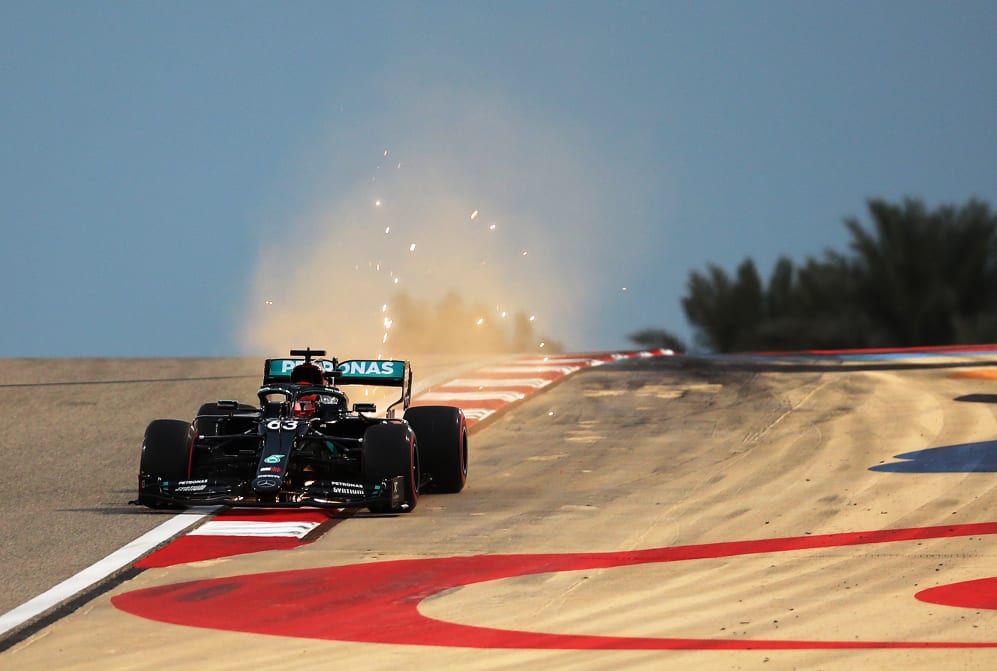 Russell didn't help to quell the excitement surrounding his Mercedes debut by heading his first ever session for the team, finishing Free Practice 1 for the Sakhir Grand Prix 0.176s clear of Red Bull's Max Verstappen – and a full 0.322s up from fourth-placed Bottas, around a lap of Bahrain's Outer Track that took no driver in the field more than 58s to complete.
But with Bottas having suffered a brake issue, and Russell simply doing what the team "expected him to" – according to Wolff – the Mercedes Team Principal was refusing to get carried away.
FP1: Russell impresses with quickest time on first Mercedes outing as drivers get to grips with Bahrain's Outer Loop
"P1 was a good session for him," said Wolff of Russell's performance. "We need to calm everybody down, because it was the first session on a new and short circuit. He delivered a really solid job in what we expected from him on a single lap.
"Long runs were difficult with our cars anyway, and difficult to really establish a benchmark because Valtteri broke his car very early on in the session; he wasn't really able to stop it properly. So I would say I'm happy with what George has done. It's about what we expected him to."