Russell 'can achieve pole and win' on Mercedes debut says Norris, as Leclerc predicts 'a podium at least'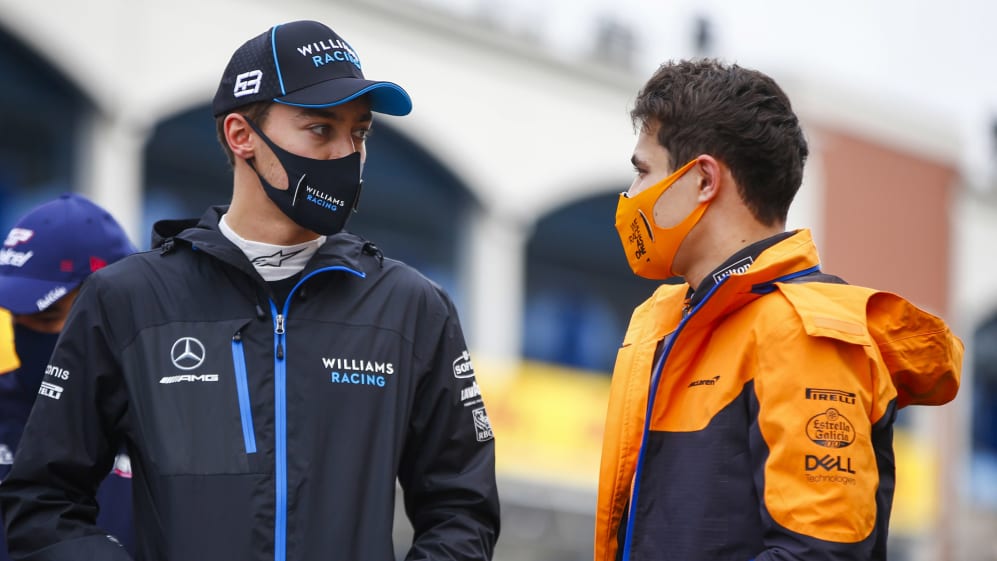 Lando Norris knows George Russell better than most, having finished runner-up to his fellow Briton in the Formula 2 championship in 2018. And ahead of Russell's debut appearance for Mercedes at the Sakhir Grand Prix, Norris said that Russell had the talent to take pole and victory in his very first outing in top machinery in Formula 1 – a view that was cautiously shared by Ferrari's Charles Leclerc.
Russell was drafted in as a replacement for Lewis Hamilton for the Sakhir Grand Prix, with Mercedes confirming on Wednesday morning that they'd agreed terms with Williams to release Russell to replace the seven-time champion, who revealed on Monday that he had contracted Covid-19 – while Jack Aitken was drafted into Williams to replace Russell.
And Norris said that he'd been one of the first to congratulate Russell on getting the drive.
READ MORE: Russell says he's setting no targets ahead of Mercedes super-sub appearance
"I'm very happy for George," said Norris. "I sent him a message the night before it was confirmed saying congrats, although it wasn't confirmed at that point, and then again I messaged the next day when it was confirmed.
"We're obviously good mates, we get along really well, and it's nice to see one of your mates go into a top seat like that. He's got big boots to fill, from a seven-time world champion, so I wish him all the best. It's going to be a big challenge for him, but he's driven [a Mercedes] a few times, he's part of the Mercedes family, so it's not completely new for him, like it is maybe for Aitken as much at Williams.
"So it will be nice to see him up there. Maybe hopefully I can fight with him a little bit more, but we've had good fights this year so hopefully that continues this weekend."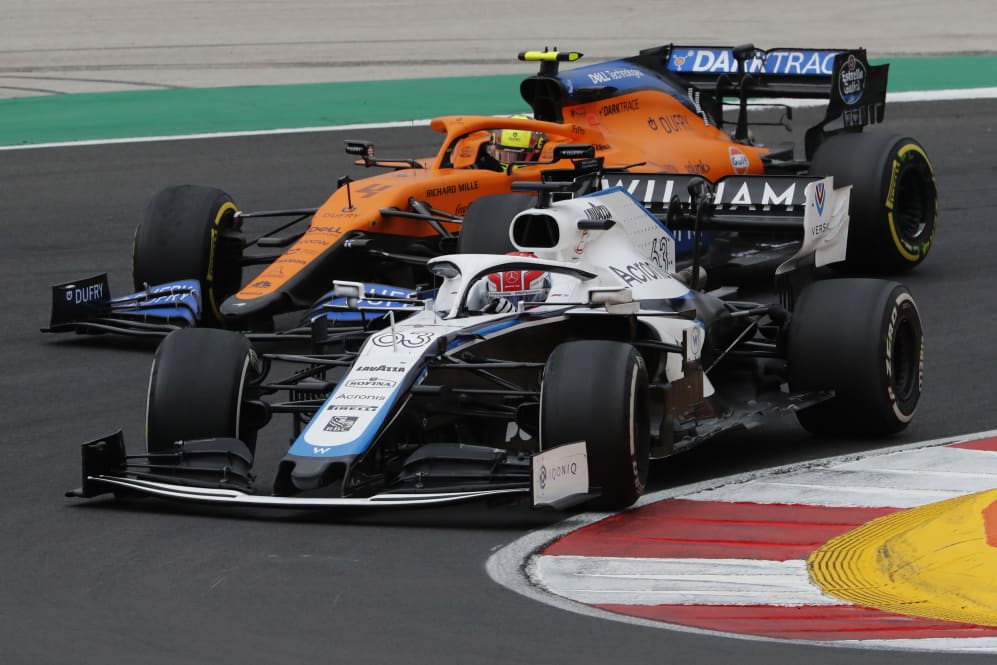 Russell, meanwhile, said on the Thursday of the Sakhir Grand Prix that he'd set himself no targets for what he wanted to achieve this weekend alongside Valtteri Bottas. But having raced with Russell for several years – including losing out to him in the 2018 Formula 2 championship – Norris said he knew what his friend was capable of, even if he believed that this could be one of Mercedes' most difficult weekends of the season.
"I think he can achieve a pole," said Norris. "I think he can achieve a win. I think if there's any weekend maybe Mercedes have a smaller advantage than any other weekend, it's probably here, so he's taken a step up into the team at probably one of the toughest weekends of the year, in terms of their advantage that they probably have over the rest of the field.
READ MORE: Russell to Mercedes – Why this is a potentially career-defining chance for the young Briton
"So it's not going to be easy for him, but I know how good of a driver he is and I'm sure everyone else does too, and I'm sure of course Mercedes do as well. I'm expecting big things; of course I may be slightly jealous if he gets an extremely good result like a win, but I'll just be happy for him and I look forward to hopefully being able to fight him again."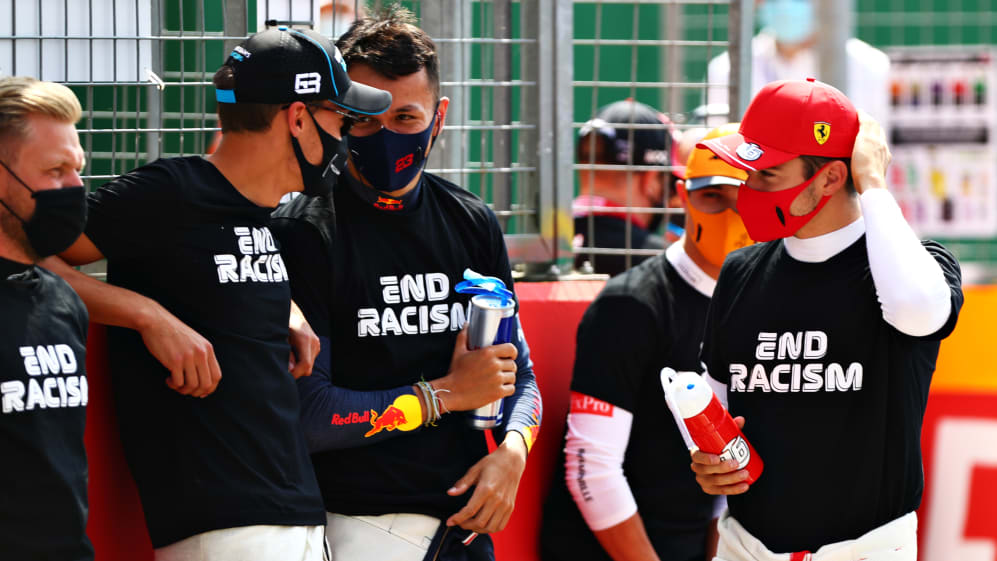 Norris, meanwhile, wasn't the only driver backing Russell to succeed this weekend, with Ferrari's Charles Leclerc adding that he too was cautiously optimistic about his former karting team mate's chances.
"For me, a podium at least," said Leclerc when asked what he thought Russell could achieve in the Sakhir Grand Prix, "but I have some hope of a win. I mean, it's very optimistic but I know he's very good, so I could bet on a win.
READ MORE: Mercedes reserve Vandoorne says 'it hurt' not to have been called up to replace Hamilton
"For George, it's an amazing opportunity," he added. "I've known him for a lot of years, we were team mates with Alex [Albon]... back in 2011 in karting and now he finally has the opportunity to race for a top team.
"I don't know for how long, whether it will be for one weekend or two, but anyway, I think he will show how much of a good driver he is this weekend. Of course he has shown it before that, but now having the opportunity to be fighting further up with probably the best car out there is a great opportunity for him and I hope he'll do well."