Schumacher apologises for putting 'the team in danger' in Spanish GP pitstop
Mick Schumacher entered his pit box too fast during Sunday's Spanish Grand Prix and forced the front jackman to take evasive action. Fortunately, nobody was injured, but the German rookie said he was "frustrated" that he put his Haas pit crew in danger.
Schumacher's Lap 23 pitstop saw the Haas driver switch from soft tyres to mediums and as he was entering his box, he overshot the marks and caused the jackman to jump to avoid his car. Unhurt, the team fitted new mediums and sent Schumacher on his way – yet the rookie was apologetic after the Spanish GP.
READ MORE: Horner praises pit crew after unexpected Verstappen stop – but admits Red Bull lacked pace to win
He said: "Unfortunately we had a big scare in the pitstop. Luckily, everybody's OK but that's definitely not what we want. After that, I was a bit frustrated that it happened to me and that I put the team in danger in that sense, so big sorry on that side."
The 22-year-old Formula 2 Champion, who finished in P18 – behind Fernando Alonso in the race but ahead of Haas team mate Nikita Mazepin – explained that he was struggling for pace on C3 (soft) tyres in his first stint.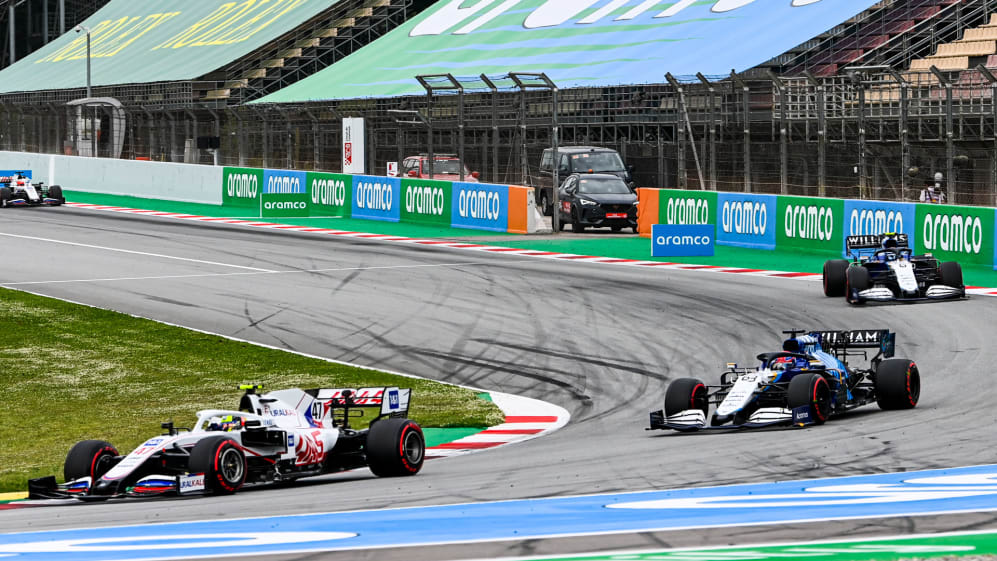 "The first lap and I think the start was quite good; unfortunately after we knew it was going to be difficult on the C3 [because] we were struggling a bit with the rear tyres and the Williams had pitted for new C2s, so it was kind of difficult to keep them behind, and then after we just had to do our race, really, and maximise what we had.
"After that I think the C2 [medium] definitely felt a bit better than the C3 but in general we knew that it was going to be tough, so again, lots to learn and lots to take away from here but still we have some margin to improve," he added.
READ MORE: Why Red Bull were always likely to lose to Mercedes in Spain, however the strategy battle played out
Looking ahead to Monaco, Schumacher concluded that the team are moving in a "very positive direction" after the race in Spain.
"I think I just want a bit too much, I want to be fighting with the guys, I want to be up there with them but we know we have to be cautious and take our time, but nonetheless I think the steps we're doing are very in a positive direction," he said.
"We had a good qualifying yesterday and again today the first lap was great and showed our potential. So, I'm happy on those sides, yes," surmised Schumacher.