Feature
Why Red Bull were always likely to lose to Mercedes in Spain, however the strategy battle played out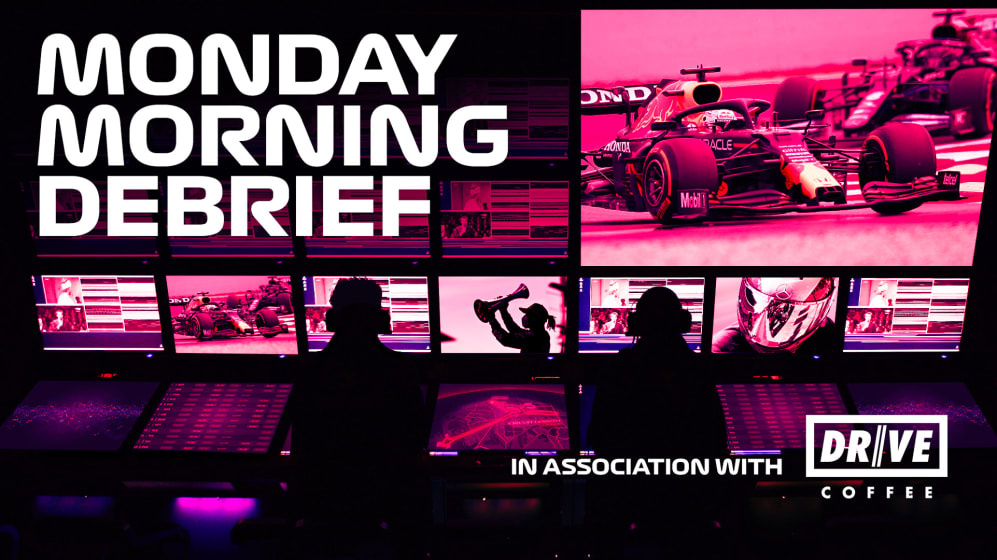 Lewis Hamilton's victory over Max Verstappen was routed in the Mercedes' better combination of tyre usage and straightline speed around the abrasive Circuit de Barcelona-Catalunya track. The route to that victory turned out to be Mercedes opting for a second stop from right behind Verstappen and having 24 laps left in which to use the new tyre advantage to catch and pass him. But the route could have been different and the Mercedes would likely still have won. This was merely how its superiority played out.
Verstappen led from the start after muscling Hamilton aside at the first turn. But even as the laps ticked by with the Red Bull leading, it began to dawn on Verstappen that this probably wasn't going to be his day.
"In a way I could see it coming," he said. "Already at the end with the softs [Hamilton] was faster and when we put on the mediums he had a lot more pace, he could just stay within one second, so there was not much we could have done. They went for another stop and then I knew it was over. I was already struggling with the tyres and he was just getting closer and closer, so I was a bit of a sitting duck.
"We were clearly lacking pace. We were too slow. That's how you sum it up. There's not much else to really discuss. I tried everything to manage it as good as I could, looking after tyres and stuff, but it's just not enough when behind you they are just pushing you at the rate you see. There's clearly a bit more pace.
"You, of course, try to keep up with it and do the best possible strategy you can, but even if I think we had gone, let's say, for that earlier second stop, I don't think I would have caught Lewis up after that. We just need a faster car; it's very simple. Then you don't need to get into a situation like that. That's what we have to focus on."
READ MORE: Horner praises pit crew after unexpected Verstappen stop - but admits Red Bull lacked pace to win
So why was the Red Bull suddenly the slower car? What was it about the Barcelona track which hurt its competitiveness? It was not about its single lap pace, but the more aggressive way it used the rear tyres over a race stint.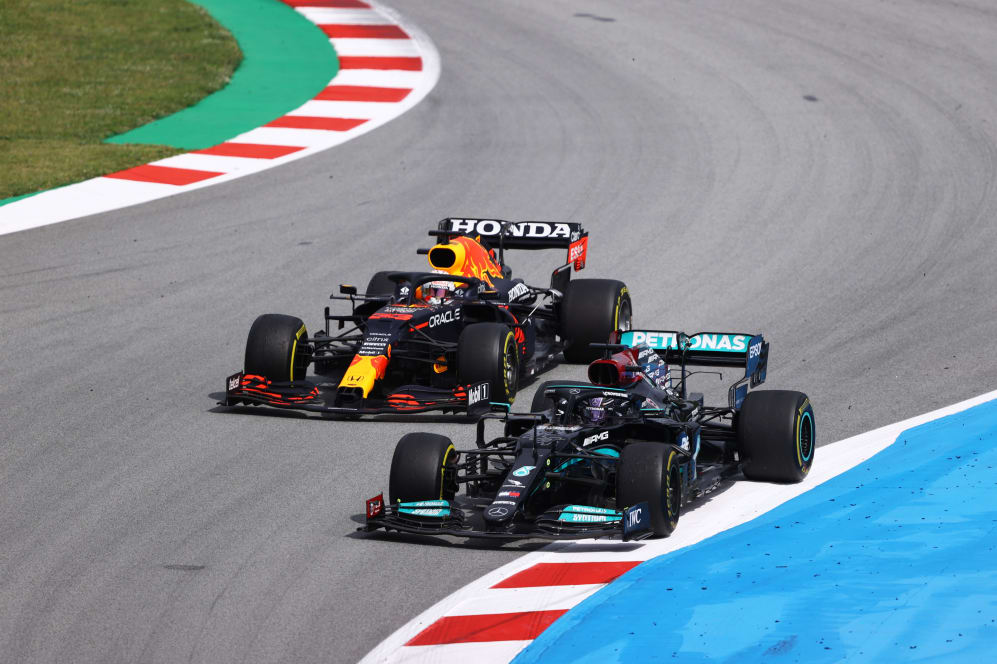 There have been several indications already this season that the Red Bull switches on the tyres more readily than the Mercedes – recall the early inters-shod laps in Imola, for example, when Verstappen pulled out 5s on Hamilton in 11 laps, or how Valtteri Bottas could only do a quick qualifying time with multi-lap runs there.
The Red Bull with its stronger front end can always put more energy into the tyres, that aggressive front grip allowing it to be rotated quickly, which puts quite abrupt loads into the rear tyres.
READ MORE: I learnt more about Verstappen in Spanish GP than all other races put together says Hamilton
Around Barcelona, that turned out to bring with it problems. The track's surface is abrasive, its corners are long and from Turn 1 until the end of the lap they get very little chance to cool. It's an extremely demanding circuit for heat degradation.
To counter that, Red Bull began the weekend with its high downforce rear wing, limiting the sliding of the rear and helping to keep the tyre temperatures under control. Sergio Perez set the fastest long run times of anyone on Friday afternoon – though with the new shortened practice sessions those runs weren't actually very long, 10 laps at most.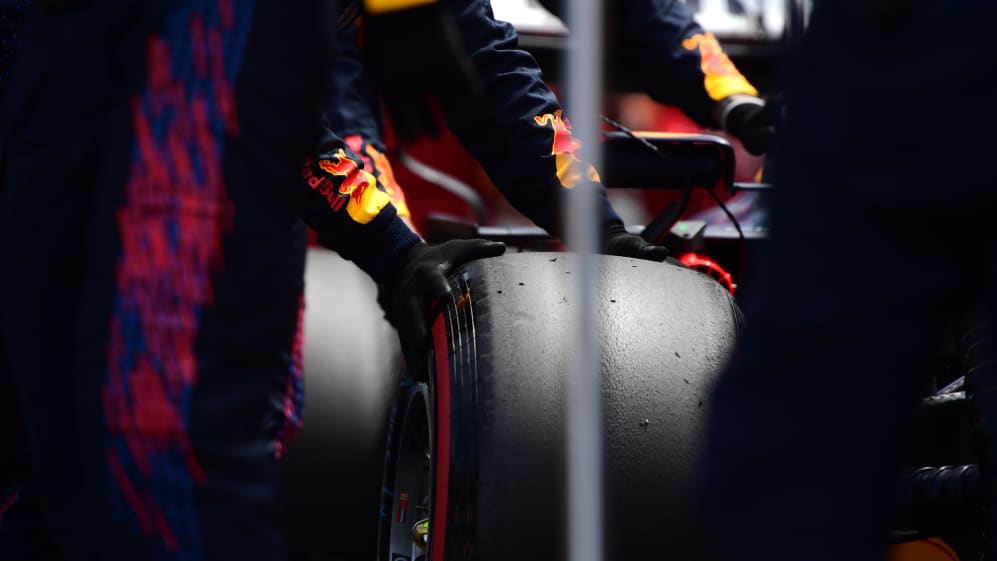 But there was a problem. Using this wing, the Red Bull's end-of-straight speeds were over 10kph down on those of Mercedes – which is an inherently lower drag car anyway, even with equivalent wings. That was potentially going to make the Red Bull a sitting duck at the end of the long pit straight to the Mercedes.
For Saturday Red Bull switched to a lower downforce wing, with the outboard ends – the draggiest part – of the underside cut away. This reduced the Red Bull's speedtrap deficit to 5kph, making it more raceable, without hurting its single lap pace; it was merely achieved in a slightly different way.
READ MORE: Spanish GP Facts & Stats - Hamilton matches a Senna record after victory in Barcelona
Although Hamilton claimed on Saturday that the Red Bull's wing gave them a straightline advantage over Mercedes, that's not what the speed trap suggested.
At the start/finish line in qualifying the two cars were virtually identical on speed, 11th and 12th fastest. By the time they'd reached the speed trap a few hundred metres further on, the Mercedes had gained a further 33kph, the Red Bull only a further 28kph (Hamilton still 12th fastest, but Verstappen dropping to 18th). The Red Bull remained a draggier car even with the lower downforce wing fitted. But at least the speed difference was now manageable.
However, what the smaller wing also did was allow the rear to slide more. Which on a track even more aggressive on the tyres than had been apparent on Friday was a race-losing trait, inducing much higher tyre degradation and wear than the Mercedes. In other words, there seemed to be no window in which the Red Bull could protect itself against the Mercedes. Either it would be devoured by them on the straight or lose to them through tyre degradation.
Mercedes amplified that advantage by ensuring it had two sets of mediums going into the race, whereas Red Bull had only one set plus a set of the less durable softs. That would have been irrelevant if the race had been a one-stop, as had been widely expected. But was an obvious disadvantage if the tyre deg migrated it to a two-stop – which is what happened.
READ MORE: Bottas admits he could have completed team-ordered swap with Hamilton sooner - but Briton sees no issues
So when Hamilton made that second stop on the 42nd lap, the 24 laps remaining was a comfortable stint length for another set of mediums. Had Red Bull tried to anticipate Mercedes at that time, it had only a set of softs left for Verstappen.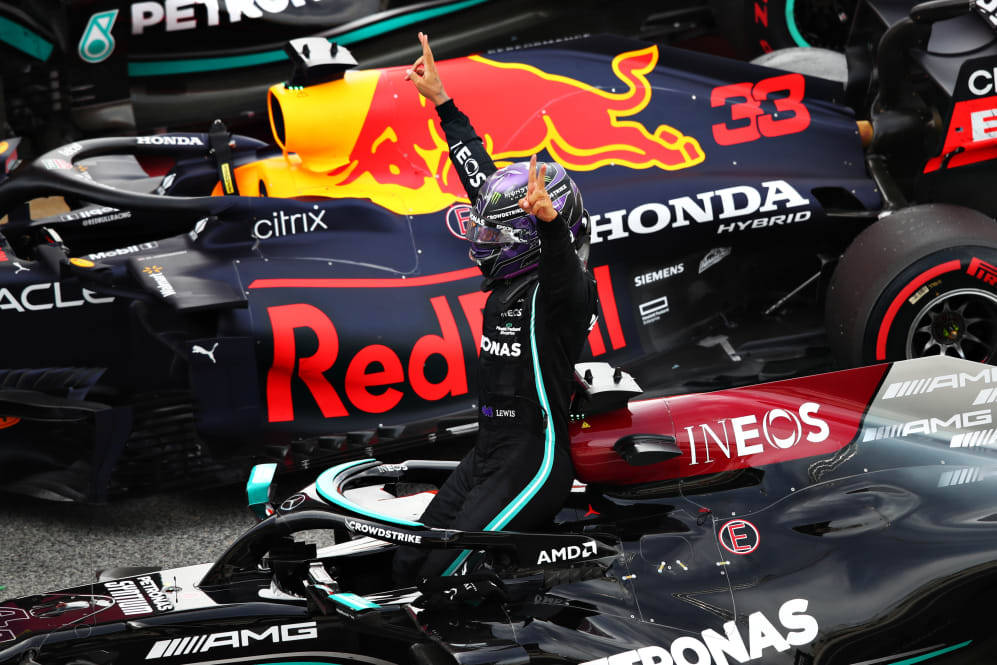 These would comfortably have made the distance but would have been much slower over those 24 laps and would likely have prevented Verstappen from catching Hamilton had Mercedes stayed out in response to Verstappen pitting first.
The reason for Red Bull's defeat by Mercedes here was very much track-specific. The demands switch going to Monaco, where it's all about how much aerodynamic load can be generated and neither drag nor tyre deg are a serious factor. Which sounds like a set of demands with a Red Bull sort of ring to it.
HIGHLIGHTS: Watch all the action from the Spanish GP as Hamilton beats Verstappen to victory