Schumacher reveals he's already had 'interest' in his services as he plots racing return for 2024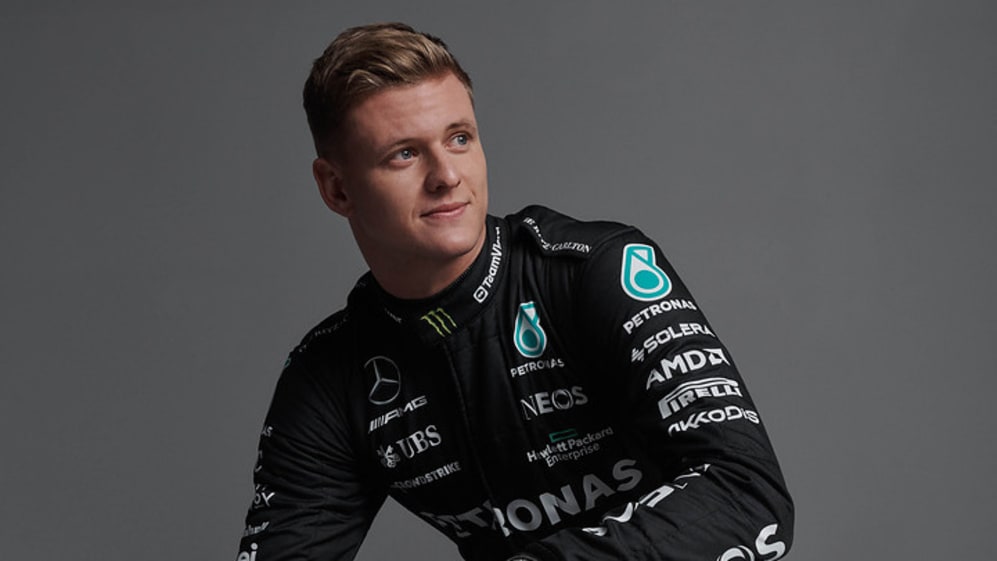 Mick Schumacher will spend this season as a reserve driver for Mercedes, but the German already has his sights set on getting back into a race seat for 2024.
The 23-year-old joined Mercedes in December after spending two seasons racing for Haas, with the American team opting against renewing his contract, instead replacing him with compatriot Nico Hulkenberg.
TECH ANALYSIS: Mercedes stick to their guns on unique sidepod design with new W14
Schumacher will now serve as a third driver behind Lewis Hamilton and George Russell at the team his father, Michael, raced for from 2010 to 2013. However, when looking ahead to a potential return to the grid in 2024, Schumacher expects his achievements in his junior career and in F1 to speak volumes.
Speaking at a media session after Mercedes' launch of their new W14 car, Schumacher said: "Well, there's obviously no guarantee [that I return to the grid in 2024], but I'm in a comfortable position where I feel I can learn, [and] I can extract the maximum from this year even though I'm not driving.
"But with the results I've shown in the junior categories, but also in F1, I'm sure there will be opportunities. Over the winter a few people have already mentioned that there is interest, so in that sense I'm not too worried."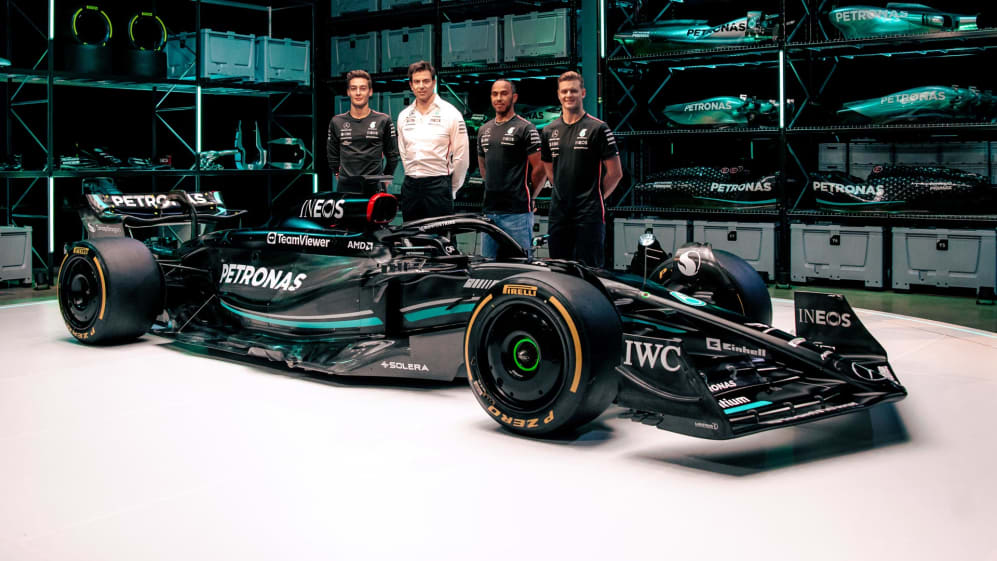 Although he won't be racing in F1 this season, unless he has to deputise for Hamilton or Russell, Schumacher is not planning to change how he prepares for Grand Prix weekends, or how he conducts himself through the year.
"[I'll] still probably take a very similar approach," he said. "I will be going into the weekend thinking as if I was going to race, to keep myself sharp.
READ MORE: Wolff explains how Mercedes have changed their approach with the W14 after 'tough lesson' in 2022
"But also, because it is a very different year, I will try and see what I can learn from it, take away from this experience, and be as much of a help to the team as I can be.
"Partly because I have the experience of driving, but also, I have the mentality that I know how it is to approach a weekend. I will for sure keep the same approach and keep the excitement at a high."
So, what will Schumacher's responsibilities at Mercedes look like this year?
The former Ferrari Driver Academy member expects his experience of racing in this new generation of cars to be put to use to help both Hamilton and Russell out on track.
READ MORE: Mercedes explain choice of naked carbon for new W14 F1 car
"Firstly, I do have the experience of driving last year's car, which is the new generation," said Schumacher. "That means the approaches that I will have in the simulator will be very similar to the ones the racing drivers will have on track.
"In terms of that direct comparison, I will be able to talk about time models, talk about how the car behaves or should behave and therefore will be able to change and adapt the simulator pretty quickly.
"Hopefully with that in mind, we'll be able to give the team reliable feedback, but also a set of options that will work in the track."