Mercedes explain choice of naked carbon for new W14 F1 car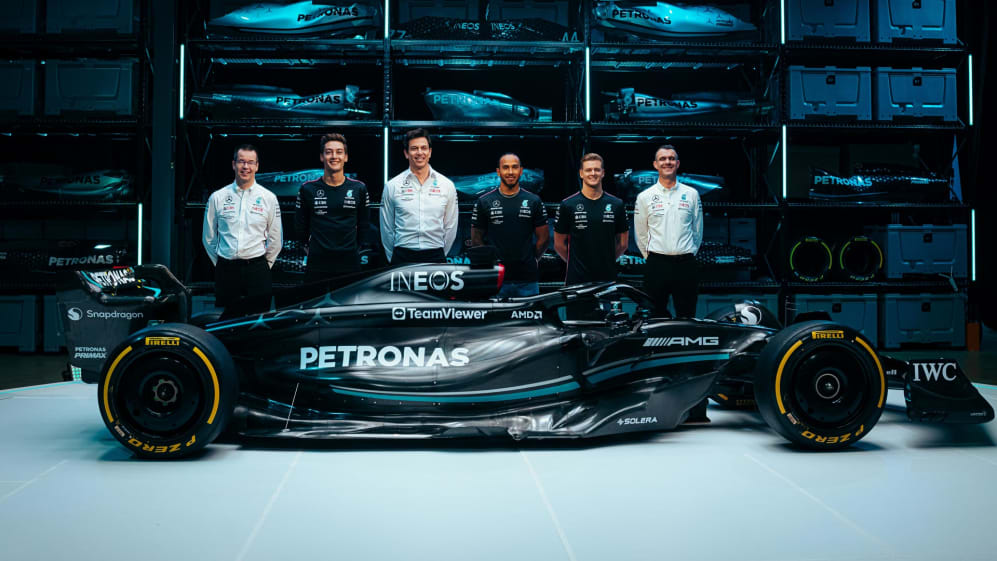 Mercedes revealed their bold new look for 2023 on Wednesday with the all-black W14 F1 car. Instead of painting their car black, however, the eight-time constructors' champions have let the carbon-fibre weave speak for itself...
The Silver Arrows first changed to an all-black paint scheme in 2020 to mark their commitment towards diversity and stand against racial hatred and discrimination. They continued with a similar look in 2021, but for the new era of F1 that kicked off last year they reverted back to their traditional silver. For the 2023 W14 though, black is back.
FIRST LOOK: Mercedes go back to black with new W14 for 2023 F1 season
And Team Principal Toto Wolff is a big fan.
"It looks good, and I'm so happy that we've gone back also to the black livery... is she going to be as fast as she looks? I hope so, but definitely there is a lot of excitement in putting the car finally on the road," he said at the team's launch on Wednesday morning.
"When you look at where the story of the Silver Arrows came from, it's that the Mercedes was put on track – the race car it was white, overweight, a little bit of our story last year – and they scratched off the paint, and it ended up with bare aluminium, and the car made the weight.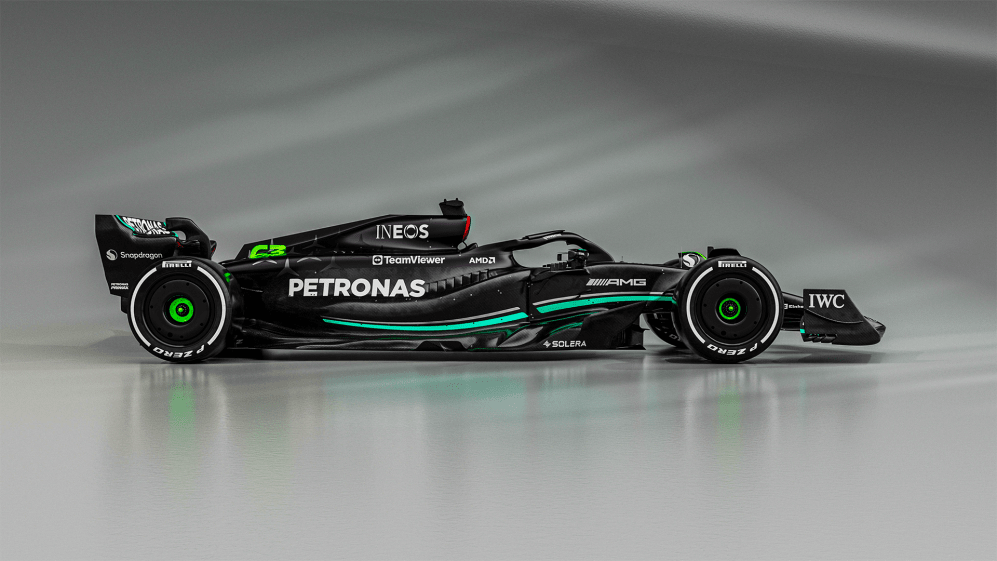 "So we came back, we really tried to get the weight off the car in every single bit and therefore on the paint side we committed in gaining the grams by leaving the car matte carbon, and history repeats itself. Just in this case it's a modern material, carbon, and not aluminium, and it's black," said Wolff.
"And on top of that we knew why we had a black car two years ago and it just came together… the main driving factor was to support the diversity and equality causes which are always close to our heart. The colour black became part of our DNA at that point, so we are pleased to return to it."
READ MORE: New Mercedes livery shows 'we mean business' says Hamilton, as he vows to get back to winning ways in 2023
Mercedes also pointed out that the black livery is reminiscent of the 1993 Sauber C12, which carried Mercedes branding and marked their first F1 involvement since 1955.
George Russell and Lewis Hamilton, who were set to shake down the W14 at Silverstone after the car launch, were also delighted with the livery. Russell said: "Aesthetically it looks great! It's bold, aggressive and stands out."
While seven-time champion Hamilton added: "I love the new livery! It says, 'we mean business'."