Feature
SEASON PREVIEW: The hopes and fears for every Haas fan in 2021
Ahead of the new Formula 1 season, we're taking a look at how 2021 is shaping up for each of the ten teams on the grid. And we're talking extremes as we outline the best and worst scenarios they may face this year. Next on the list: Haas.
HOPE: A new engine and strong rookies bring home points
There's a very different look to Haas this year, and it's not just due to the new livery. A pair of rookie drivers arrive with plenty of interest around them - for a multitude of reasons - but they also signify a fresh start for the team.
The thinking behind it is that this will be a year of transition for Haas, but the hope is that it will also be a better one than 2020.
READ MORE: Haas face up to 'year of learning' as they keep eye on 'bigger picture' of 2022
Don't forget how good the Haas of 2018 was, the team absolutely nailing their car that year and finishing fifth overall when fourth was probably on the cards. Since then there has been a decline, but after surviving last season they are ready to bounce back.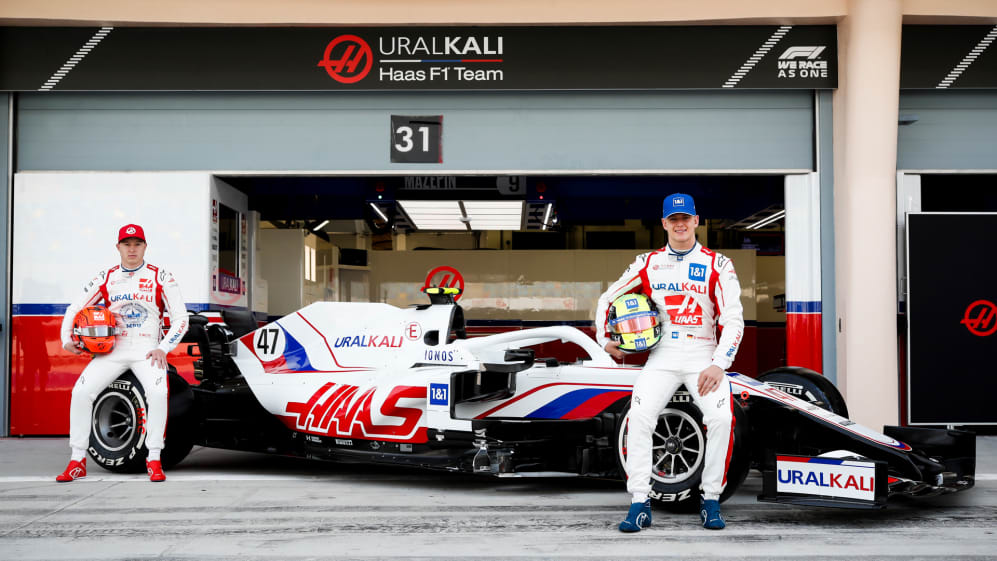 The Ferrari power unit was a clear disadvantage last year and pushed Haas to the back of the grid, but this time round it is not a weakness - at least, that's what Scuderia boss Mattia Binotto says - and with more power should come a greater opportunity to fight with other cars around them.
Both new drivers Mick Schumacher and Nikita Mazepin have a point to prove and can push each other as they start from the same base, and might also provide a much-needed boost for team members who endured a dramatic end to 2020 after a demoralising year with Romain Grosjean's shocking accident in Bahrain.
READ MORE: A fresh look, rookie line-up and focus on the future – 5 takeaways from Haas' 2021 launch
The drivers both won races in F2 last year as Schumacher won the title, and they are well-prepared for their debuts. They also won't have to worry about a car that changes with upgrades and in the short-term that could aid their development, giving them the best platform to show what they can do and move the team away from Williams at the back.
For all F1 fans, just seeing a Schumacher on the timing screens once again will make for a good season from a romantic point of view, but one that is regularly getting into Q2 would really make Haas fans smile.
FEAR: An underdeveloped car drops them to last
While the drivers might benefit from having the same car to learn with at each circuit this year, there's only so much you can do if the car isn't quick enough, and the team have already admitted they won't be developing it much through the year.
Haas might make progress with the 2021 Ferrari power unit, but in that case so will Alfa Romeo, so it's only Williams that it will provide a relative advantage against. And Haas were already ahead of Williams last year, plus the Mercedes in the back of the FW43B is an even stronger engine this year.
WATCH: What's the order heading into 2021? Jolyon Palmer's verdict on all 10 teams after testing
If Williams have made any decent strides with own car for this year, Haas could find themselves plumb last in the standings for the first time in their history come the end of the season.
Going for rookies and then giving them a car that won't be developed could also prove problematic. The lack of upgrades mean the VF21 is likely to be at its most competitive at the start of the season, when Schumacher and Mazepin are least experienced and still learning what it takes to perform in Formula 1, so if there are early opportunities to nab extra points, the fear is they could go begging while the drivers adapt to the demands of Grand Prix racing.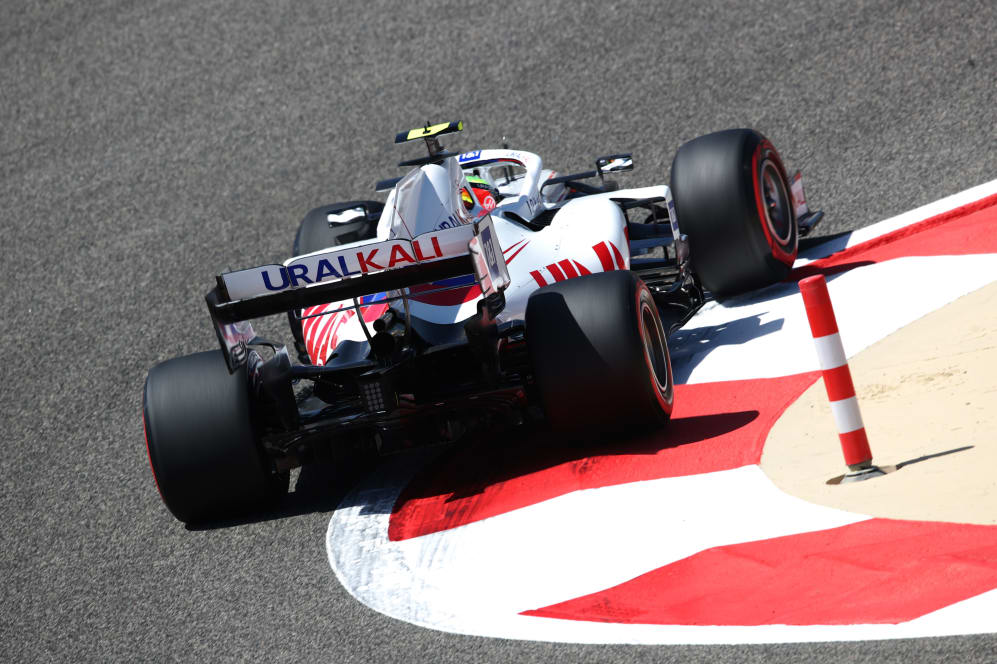 And with both drivers having a point to prove but bringing significant backing in different ways, there's the potential for fireworks. They've been team mates before in the junior categories, but right now Schumacher can lean on Ferrari backing – which is important to Haas – while Mazepin brings large amounts of resource to the team courtesy of title sponsor Uralkali, which is controlled by his father.
READ MORE: Mazepin 'hugely confident' of Haas potential – but expecting 'very big learning curve' in 2021
So both will feel empowered and there's a chance neither will back down on track or off it, potentially giving Guenther Steiner a headache. And he might not be able to respond in his usual uncompromising fashion (as viewers of Netflix's Drive To Survive series will remember) given the contribution each driver brings to the team.
That's not going to be a fun problem to have if they're fighting over 19th place each weekend.