Mazepin 'hugely confident' of Haas potential – but expecting 'very big learning curve' in 2021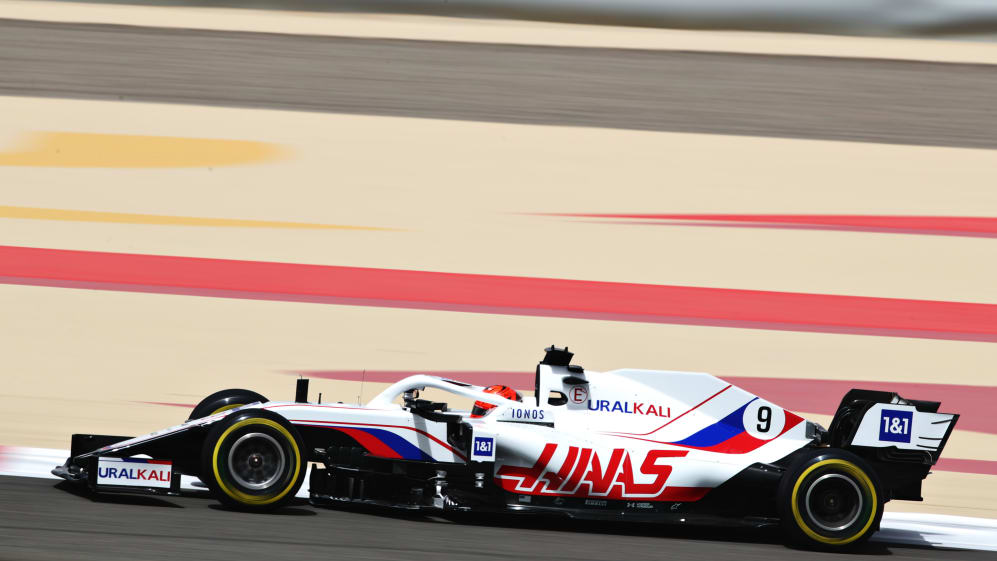 Nikita Mazepin has completed his first ever pre-season testing experience in Formula 1, ahead of his debut in the championship at the Bahrain Grand Prix in two weeks' time. But although Mazepin was optimistic after the test on the potential of his new team, the Russian driver admitted he is under no illusions that his first season would have its challenges.
Mazepin, like his fellow rookies Yuki Tsunoda at AlphaTauri and Mazepin's Haas team mate Mick Schumacher, had just one and a half days of pre-season testing each to get used to his new car, before he's due out on track for free practice at the Bahrain Grand Prix on March 26.
READ MORE: 'I feel ready, I feel confident' – Schumacher raring to go for debut Grand Prix after Bahrain test
But despite the lack of track time, Mazepin said he felt as ready as he could be for his first race, having completed the third highest laps of any driver at testing with 213 – and winding up with the 14th fastest time on the final day in the Haas VF-21.
"I feel prepared," said Mazepin. "Obviously if you'd offered me 10 more minutes on track, I'd always take it, and that's the nature of the world of F1 that we live in currently. But I think I'm in a good place of starting my career in Formula 1.
"The team has been incredibly helpful and incredibly good with managing a young driver like me, so that's something that I didn't really expect coming into a team that's used to only having experienced drivers. So very happy about that and hugely confident that over the 365 days of a year, we can really go further together as a group of people.
"As an experience, it was very fun," added Mazepin, of his first pre-season testing experience, which began with driving in a sandstorm on day one of the test. "I think it was a very good learning curve… starting with difficult conditions on day one, and then slightly progressing towards a more grippy track, with more opportunities of extracting the lap time.
"It's still a very big learning curve to be done; the year is going to be very long, but I think we got the most out of these three days that we had on the table, and the team's done a great job."
In spite of Mazepin's optimism, his Haas team have been candid that they expect 2021 to be tricky, not least because of their announcement that Mazepin and Schumacher's VF-21 wouldn't be developed at all this season.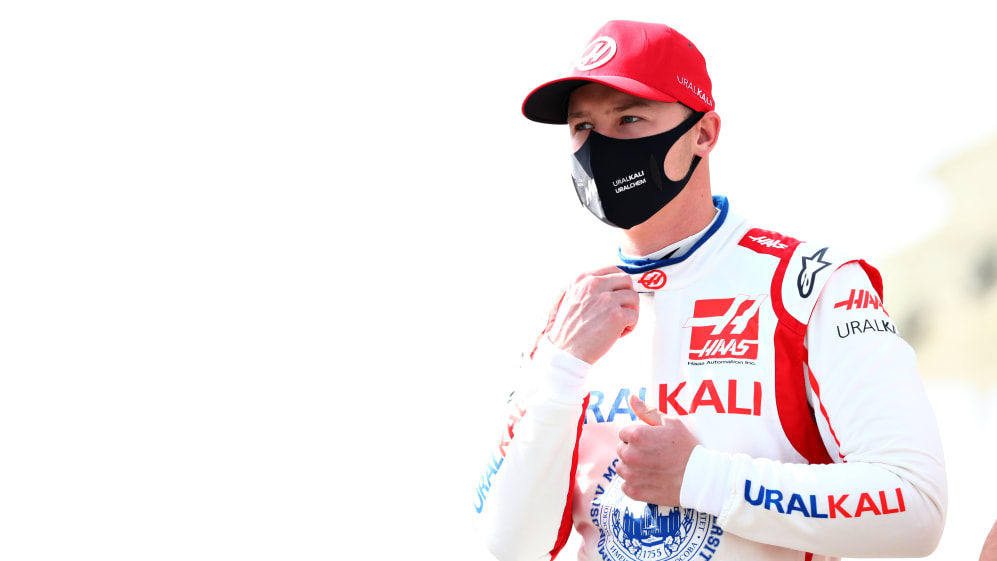 But Mazepin was still satisfied that the team had found a "good foundation" with the new machine going into the season.
READ MORE: 6 Winners and 6 Losers from 2021 F1 pre-season testing
"We are in the situation we are in," said Mazepin, "and regardless of the team's plans, the driver's job is to maximise it, and my goal is to go as forward as I can possibly go. It was important to make a lot of laps [in testing], because you're very limited with the amount of running you're going to get this year, so the more laps we do, the more familiar I am with the car – and competing with those guys who have raced in F1 for 10 years, that's a big advantage that I will gain.
"In regards to development, we've got a good foundation with the car to build on," he added, "and that foundation will hopefully take us further in development in '22."