Feature
SEASON PREVIEW: The hopes and fears for every Williams fan in 2021
Pre-season testing is over and the first race of the year is now on the horizon. But how is each team placed heading into the 2021 season? In the run up to the Bahrain Grand Prix, we're taking an individual look at each of the 10 teams on the grid, with an eye on the hopes and fears that fans will be feeling ahead of the new campaign. First up, Williams…
HOPE: 2021 will be another year of progress – this time with points!
Williams had a horror year in 2019 that – let's be honest – appeared harder to replicate than improve on last season. But despite the low bar, 2020 was a solid step forward, with George Russell regularly making it through to Q2 and the team racing with the likes of Alfa Romeo and Haas each weekend. There was even the odd scrap with Ferrari…
And all of that progress happened against the backdrop of a change in ownership as the Williams family stepped away from F1 and Dorilton Capital took control.
READ MORE: 'Huge opportunity' at Williams stopped me retiring, reveals new CEO Jost Capito
Given another year of development, fresh investment from Dorilton and a new Williams Racing CEO in Jost Capito – plus stability in the driver line-up and advice from 2009 world champion Jenson Button – there's a lot of reasons to be feeling positive about what 2021 could bring.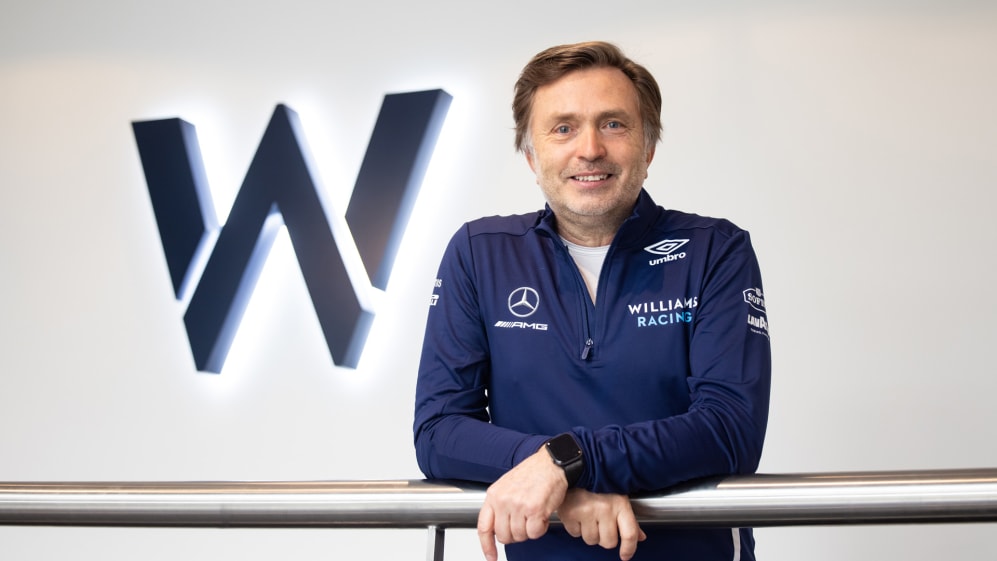 In testing, there were no major red flags – in fact it was probably their best pre-season in a long time. And Williams can once again count on the Mercedes power unit that remains the class of the field. So eighth in the constructors' championship ahead of Alfa Romeo and Haas isn't dreaming too much.
It's a new era at Williams that should bring fresh energy to a team that has started to build a little bit of momentum.
READ MORE: Williams looking to put rivals 'under a lot of pressure' as they plan early upgrades for FW43B
Nicholas Latifi has a year's experience under his belt that should improve his performances, and in Russell, Williams look to have a diamond – a driver who will get absolutely everything out of the new car every weekend (pending him not being poached by Mercedes again) and hopefully deliver some starring moments.
Also working in their favour is the fact that Haas aren't going to develop their car this season, and based on last year's Alfa Romeo total Williams only need to find nine points. Do that and it would mean more money for 2022, more momentum, and another step back towards the front of the grid.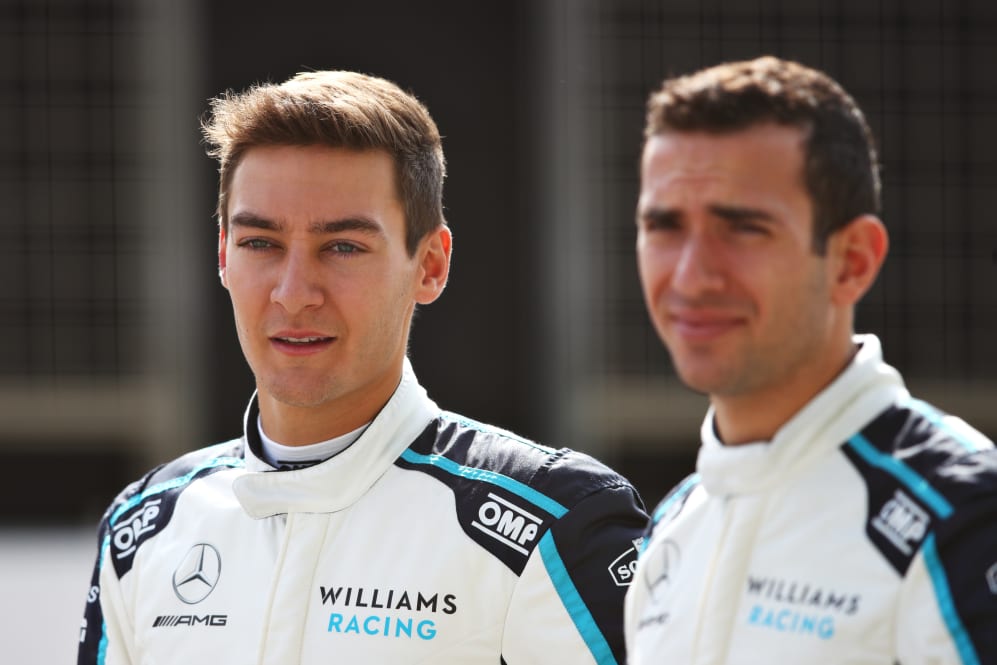 FEAR: They'll be cut adrift of the field
2019 wasn't that long ago, and the shadow of that failure still looms large. The car was so uncompetitive but there was at least still a point-scoring finish – something that was missing from Williams' 2020 step forward, when the team didn't score a single point all year, the first constructor to do so for half a decade since Marussia's scoreless penultimate year in 2015.
Back then, Williams were finishing third overall for the second year in a row, so it has been quite some fall from grace.
READ MORE: A hacker, a livery overhaul and a long-term plan – 5 takeaways from Williams' 2021 launch
And although last season was clearly better than the one before – points aside – we are still talking about the slowest team on the grid, and one that has finished bottom of the standings for each of the last three years.
Russell clearly has his eye on a Mercedes seat and the fear is that, with both Lewis Hamilton and Valtteri Bottas out of contract at the end of 2021, that's a saga that could drag on for some time and cause a distraction. Depending on the outcome, the team might also find themselves searching for a new lead driver as the year goes on. And while Latifi can learn from last year, that's no guarantee that he'll close the gap to his team-mate.
READ MORE: What tech changes have Williams made under the FW43B's new livery?
Williams might not be completely stable right now, either. OK, financially they are, but new ownership has led to changes in management – including Capito's arrival and Button being asked to get involved – and these things can take time to gel. The car is already made anyway, but with the size of the Williams budget there is going to be little chance to make big strides from here on as focus turns to 2022.
If Ferrari's new power unit delivers on the encouraging noises from both Alfa and Haas – providing them both with a clear step forward – then Williams could find themselves getting cut adrift again at the back.