Williams looking to put rivals 'under a lot of pressure' as they plan early upgrades for FW43B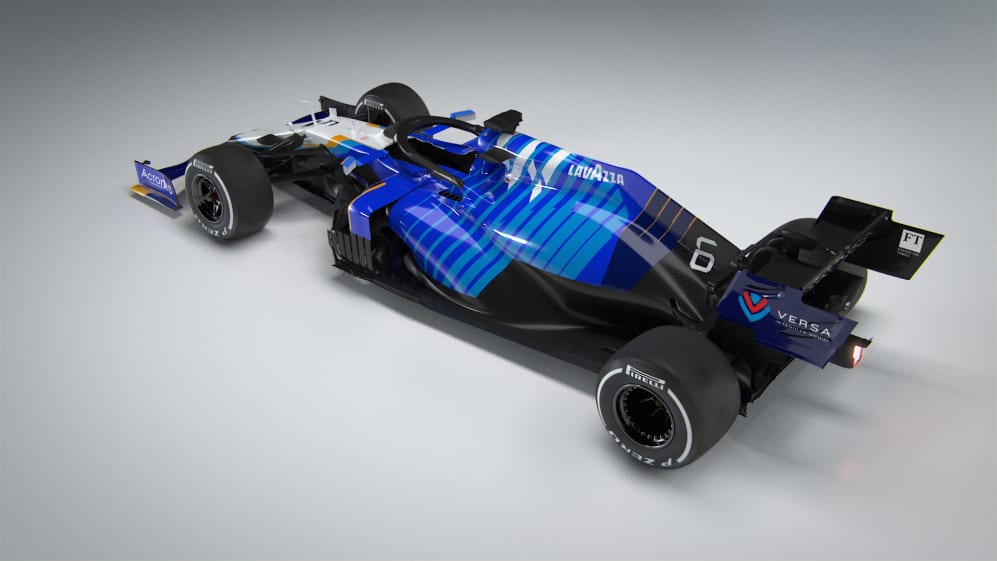 With a big regulation change coming to F1 in 2022, you could forgive Williams for wanting to turn their attention early to next year's FW44. But according to Team Principal Simon Roberts, this season's FW43B will be getting some TLC too, with Williams already planning a raft of updates for their 2021 car.
Williams launched the FW43B – an evolution, as the name suggests, of 2020's FW43 – on March 5, with their planned augmented reality launch marred by hackers. But Roberts is hoping for smoother running on track for the team, as he revealed how Williams were balancing developing the FW43B versus working on the 2022 FW44.
READ MORE: A hacker, a livery overhaul and a long-term plan – 5 takeaways from Williams' 2021 launch
"We're conscious of where we've started from, obviously," said Roberts of his team, who finished 10th in the 2020 constructors' standings after George Russell, Nicholas Latifi and Jack Aitken failed to score a point. "But we want to continue to be competitive, and this is a journey for us.
"With the homologation, we're fairly limited in what we can do, and obviously when you start from a long way back, you're always catching up. But we haven't given up, we're working really hard. We've got a dedicated team looking at the 43B and that team continues, so we do plan on bringing upgrades to the track in the early part of the season, and that's going really well.
"It's certainly not 'launch today, send it and forget about it'," he added. "This is part of an evolution, part of a journey, and we want to try and make some in-roads into the gaps above us. But we have to be realistic as well; we haven't got the opportunity to jump a huge way up the grid, but we want to be competitive, we want to be racing [the teams] at the back and we want to be putting the teams around us under a lot of pressure. That's our aim really."
READ MORE: Russell wary of Ferrari engine taking 'big step' but sets Williams target of beating Haas and Alfa Romeo
Roberts went on to say that he was "so proud" of the work Williams had done on the FW43B, adding: "There's been a really big [focus] on tidying up all aspects of the car. Because there's so much carry over because of the homologation, we haven't had to design and build a whole brand new car, so we've been able to focus on the other areas in a bit more detail than we could last year, so under the skin, the car is a big change."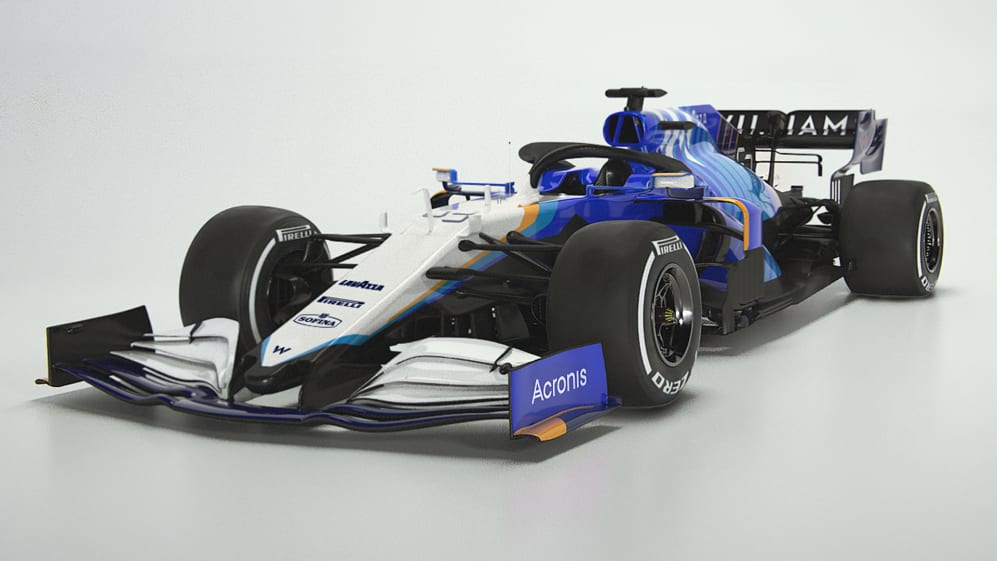 Despite there being a full 12 months before the FW44 – set to be Williams' first car under F1's dramatic new regulations – has to be ready for 2022 testing, meanwhile, Roberts said he was already feeling the heat of making sure the team hit the ground running with that car.
"I'm already feeling like the '22 car is rushing at us faster than you could imagine," he said. "As the [2021] season develops, the focus switches more and more onto the 44 for '22, and we've got a big team working on that right now. Obviously we could start that on the 1st of January this year, and that goes in the tunnel and runs in CFD and stuff in parallel, so that's very much work in progress.
RAPID REACTION: What tech changes have Williams made under the FW43B's new livery?
"One half of us is looking at the season we're about to start and then the rest of the team are looking at the year after, so it's a juggling, balancing act. But we're doing a good job."
Williams and their rivals are due to hit the track at the Bahrain International Circuit on March 12-14 for pre-season testing, with Williams having opted to run a different driver on all three days, with Russell, Latifi and Test Driver Roy Nissany due to represent the team.