Sergio Perez baffled by 'lost performance' for Racing Point in Belgium qualifying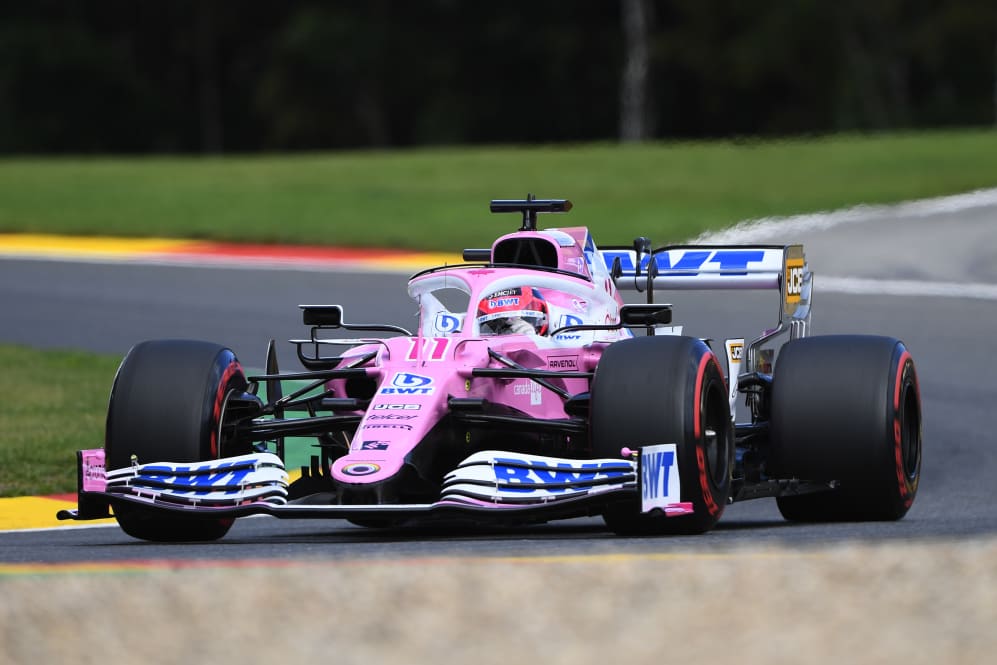 Despite their powerful Mercedes engine – and Mercedes inspired RP20 car – being expected to suit the high-speed Spa-Francorchamps circuit, Racing Point ended Saturday just P8 and P9 in qualifying for the Belgian Grand Prix, with Sergio Perez at a loss to explain their lack of pace when it came to the crunch in Q3.
The Silverstone based team have historically gone well at Spa, but after posting the fourth quickest time in the first practice session on Friday, and fifth in the second, Perez was disappointed to drop down the order in qualifying.
READ MORE: Qualifying report: Hamilton storms to Spa pole as both Ferraris are knocked out in Q2
"We were quite surprised, in a bad way," he said. "For some reason, the pace just didn't come, we struggled all the way through qualifying. And we just simply didn't have the pace we were hoping."
Asked if the drop in performance was because the team made setup changes to prepare for possible wet weather on raceday, Perez replied: "No that has nothing to do with it. I think we simply lost some performance today."
So confident were Racing Point about their pace that they opted for the slower, more durable, medium compound in Q2 as it could have given them a tactical advantage had they got through to Q3 on those tyres. But Stroll and Perez quickly reverted to softs as they were in danger of being eliminated from that session.
"Already in Q2, we saw we were trying to go on the option [medium] compound, but we didn't have the pace and we changed to… the softest one," continued Perez. "In Q3 it was the same. Let's look back and try to analyse thing sand see what we can do for tomorrow."
READ MORE: Hamilton says Chadwick Boseman inspired him to 'drive to perfection' as he dedicates Spa pole to late actor
Team Principal Otmar Szafnauer expanded on his team's choice to have both drivers start Q2 on medium tyres. "We had hoped to reach Q3 on the medium tyres, but with all the teams so closely-matched, we had to switch to the softs to progress," he said.
"This left both drivers with just one set of the softs for Q3 and we chose to run early in the session. Our qualifying pace didn't quite match our expectations from practice, so that's something we need to understand going forward."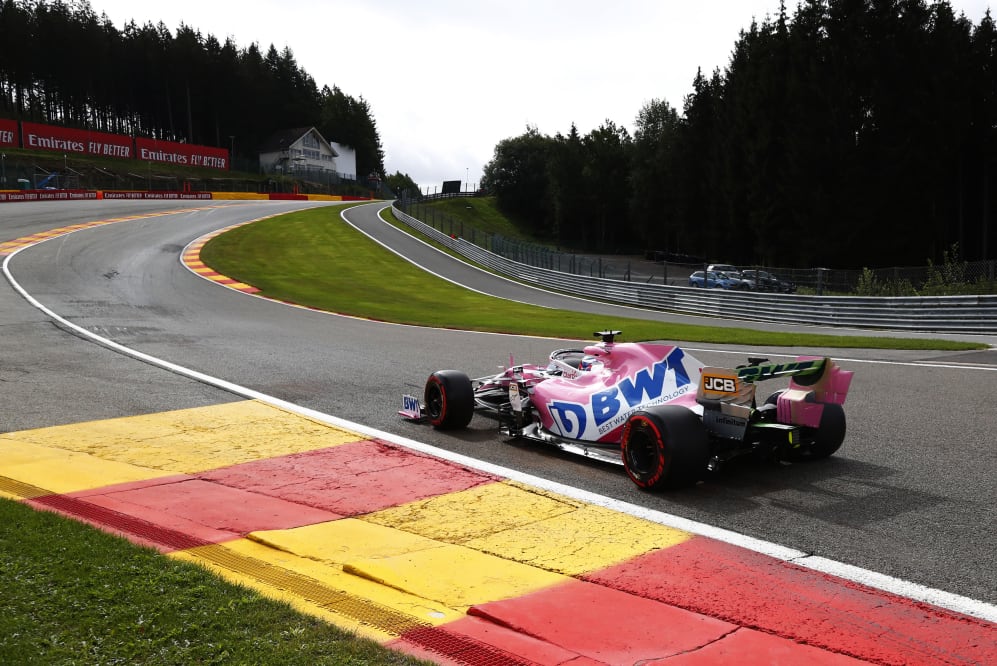 "It's tomorrow that counts, though, and we're certainly well placed to compete for good points. I'm optimistic that the race pace will be strong, but there's a chance rain showers could influence the race too," concluded Szafnauer.
READ MORE: Ricciardo 'stoked' with P4 as he leads Renault's best qualifying of 2020
Lance Stroll was also disappointed with his P9 on the grid, but was also keeping an eye on how rain could affect Sunday's race.
"It's a bit frustrating," he said. "We hoped for more but it's been very tight this weekend and we'll have to bounce back tomorrow. Tomorrow's going to be a long race – a lot can happen out there – so we just have to wait and see. What happens with the weather as well? That's a big question mark."
Perez finished sixth and Stroll 10th in the 2019 Belgian Grand Prix, while Force India managed consecutive top-10 finishes in Belgium from 2009 to 2018 – so Spa has been a happy hunting ground for the team in pink.