Shock winner Ocon reveals how advice from Lance Stroll helped him take maiden victory in Hungary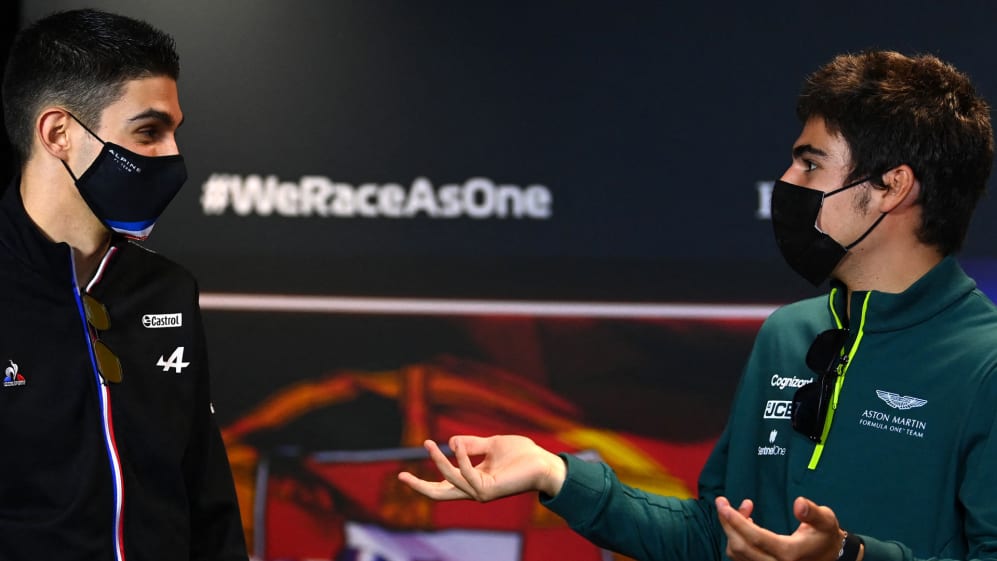 Lance Stroll may have crashed out of the Hungarian Grand Prix on the first lap in the Turn 1 chaos at the Hungaroring, but surprise winner Esteban Ocon has revealed how the Aston Martin driver played a hand in helping him secure his maiden F1 victory.
Ocon became Formula 1's 111th winner on Sunday with a stunning and assured performance in Hungary, which began with a solid start that saw him avoid the Turn 1 carnage to sweep into second place. The Frenchman later said he spoke to his friend Stroll about how to make the most of the start in wet conditions.
READ MORE: 'OCON VAINQUER!' – Listen to this French commentator going crazy over Ocon's maiden win
"Yes, we had a chat with Lance before the race because Lance is an awesome starter in races and he loves those conditions as much as I do," said Ocon. "Normally we always end up closer to the front in those [conditions] and he said when it's the moment to go, it's easy to make a mistake… but I'm glad he avoided me.
"He made [cleared] a bit of a way for me, so I got a bit lucky, so I'm glad I could have been behind Lewis after that," continued Ocon.
After the Turn 1 crashes, Ocon found himself in the lead when leader Lewis Hamilton was the only driver to stay out on a drying track with slick tyres at the red flag restart, forcing him to pit a lap later and dropping him to the back of the field.
As for Stroll, he careered into Ferrari's Charles Leclerc at Turn 1 on the opening lap and explained that he was trying to avoid the crash in front of him that was triggered by Valtteri Bottas.
"On my side, it is really frustrating to have to retire so early in the race," said Stroll. "Once the incident at the front of the field happened, I took the line to the inside to try and avoid making contact, but I locked up under braking.
WATCH: Ocon's Joy, Leclerc's fury and frustrated drivers aplenty in the best team radio from Hungary
"As soon as that happened, I knew I would not make the corner because it was so slippery and tricky out there. I did all I could to avoid contact but, unfortunately, my race was over. We will take the break to regroup and we want to come back stronger in Belgium," he concluded.
Stroll was one of six retirees from the race and his team mate Sebastian Vettel capped off a miserable day for Aston Martin, with the four-time champion disqualified having finished second on Sunday for his team. Furthermore, the Canadian has been given a five-place grid penalty in Belgium, along with Bottas, for the Turn 1 incident.