Feature
DRIVER MARKET: What now for Nico Hulkenberg?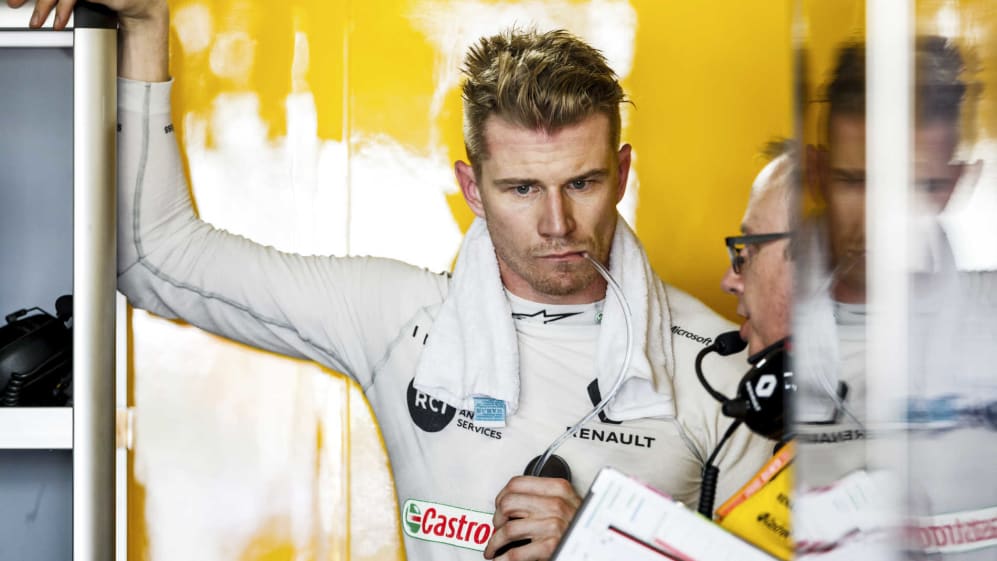 "I had a hint – like a couple of weeks already through the summer break, I knew". So said Nico Hulkenberg of his discovery that Esteban Ocon would be taking his seat at Renault for 2020, bringing to an end his three-season tenure at the team.
Renault confirmed that Ocon had been signed on a multi-year deal alongside Daniel Ricciardo, with Hulkenberg getting official confirmation from the team's top brass in the week leading up to the Belgian Grand Prix.
READ MORE: Ocon secures F1 return with Renault for 2020, replacing Hulkenberg
"The team and management were always transparent fair and open. We had a good relationship and I don't think it was necessary for us to have games," a resigned Hulkenberg told the press in Spa. "There was always straightforward communication so there are no hard feelings on that side.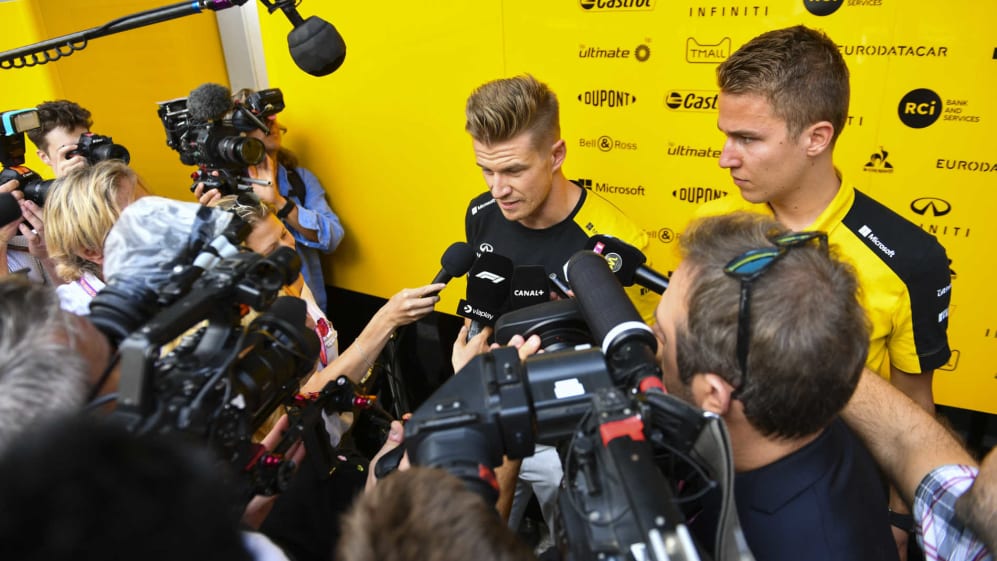 "There are still options out there but it's a matter of what I want and getting a good option and working it out."
Hulkenberg also told the media that staying in F1 for 2020 was his priority above anything else. So that being the case, what are those options available to him? Well, luckily for Hulkenberg, there are some juicy potentials on the table. Let's explore them now…
Haas
The most likely move for Hulkenberg looks to be a switch to the Haas team. Romain Grosjean has found himself at odds with Haas's development direction in 2019, while both he and team mate Kevin Magnussen have had several on-track altercations so far in 2019. So with tensions at Haas currently running high, could Hulkenberg be a welcome palate cleanser for the squad?
"I would say so," said Haas Team Principal Guenther Steiner in Belgium, when asked if Hulkenberg was on his shortlist. "There are not many drivers [in F1]. Our team always has drivers with experience, so for sure there is interest… There is interest for Romain as well, so we just need to decide who we go with."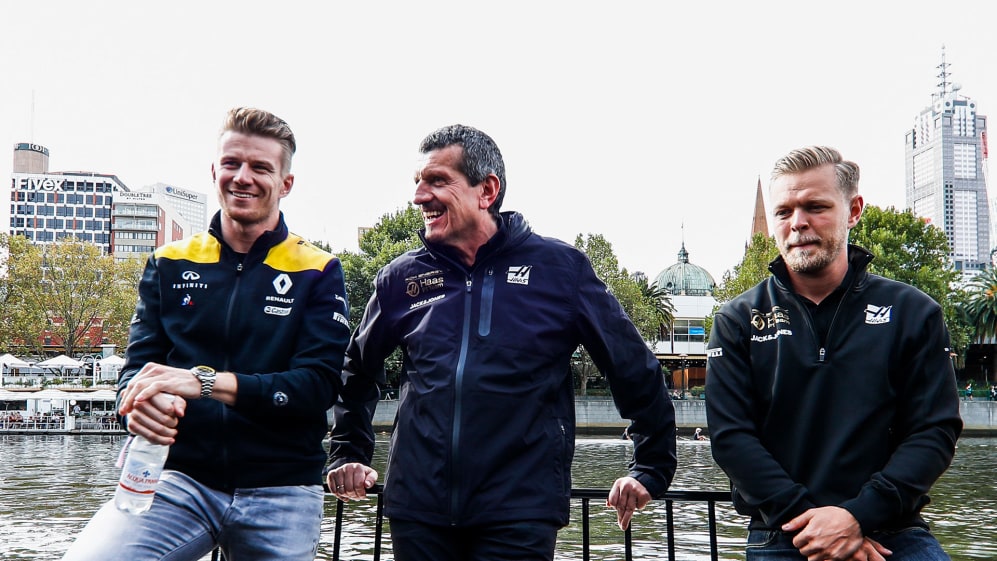 I don't think being in a team with Kevin Magnussen would be a deal-breaker for me
Of course, one potential issue could be Hulkenberg's previously fraught relationship with Magnussen, with the Dane famously having instructed Hulkenberg to suck on a certain part of his anatomy after they clashed at the 2017 Hungarian Grand Prix.
But Hulkenberg didn't see that as a barrier to him joining the team.
"Honestly, I don't think it is [an issue]," said Hulkenberg. "A team mate is a team mate, you have to accept them. With some you get on but you don't have to get on – but maybe it's better. I don't think that'd be a deal-breaker for me."
Haas may have endured a difficult 2019 so far, but the VF-19's qualifying speed will doubtless have caught Hulkenberg's eye – and if the team can sort out their race pace issues and unlock the potential of the car on Sundays, Haas look to be an excellent midfield option for Hulkenberg.
READ MORE: Albon calls career turnaround 'laughable' ahead of Red Bull debut
Red Bull/Toro Rosso
Hulkenberg's other options are slightly more tenuous, but all intriguing – and the most intriguing of the bunch is a potential move to Red Bull for 2020.
On the surface, it would be a weird move. Hulkenberg has never been on the books of the Austrian drinks firm at any point in his career – and bear in mind that Red Bull have preferred to reach back into their annals and hand second chances to the likes of Daniil Kvyat, Brendon Hartley and Alex Albon in the last few years, rather than making serious plays for the likes of Lando Norris and Esteban Ocon when both drivers were without race drives.
But Red Bull's Motorsport Advisor Dr Helmut Marko is understood to be a fan of Hulkenberg's, confirming in a 2013 interview that the German had once been on a shortlist to join the Red Bull Junior Team. Interestingly, one of the factors that prevented that happening at the time was his sponsorship deal with German automotive company Dekra – a deal which came to an end earlier this year…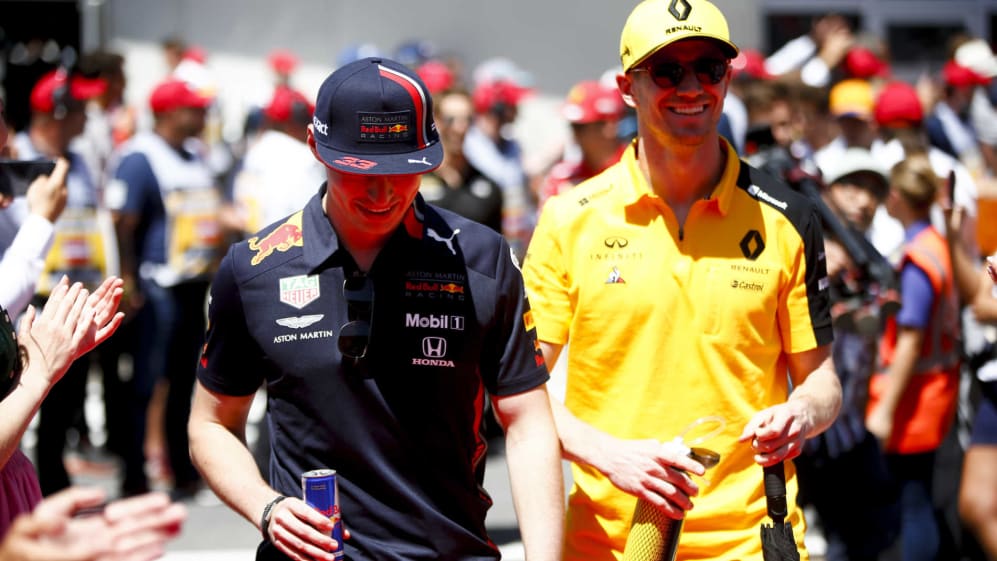 Meanwhile, Pierre Gasly's demotion down back to Toro Rosso in place of a driver, in the form of Alex Albon, who has only contested 12 Grands Prix – plus the fact that they were forced to recall the previously-dropped Kvyat to Toro Rosso – demonstrates that, Max Verstappen aside, all is not peachy in Red Bull's current driver pool.
Considering Hulkenberg's reputation as a consistent car-maximiser, putting the German into either a Red Bull or a Toro Rosso for 2020 actually looks like a pretty sensible move – and might finally give him a chance to snatch that elusive F1 podium...
READ MORE: Gasly reveals he was 'shocked' at Red Bull demotion
Racing Point
Asked about his chances of staying at Racing Point for 2020 and beyond, Sergio Perez looked pretty darned relaxed in the Belgian Grand Prix drivers' press conference.
"I am confident and I hope that soon we can announce it and just can get on with it," said Perez. "I think I am very close to finding out what I am going to do for next year, so it shouldn't be long before I know."
Not the sound of a man overly worried about having his seat nicked from under him by his former Force India team mate Hulkenberg.
But a hole, as they say in football, is a goal, and given Hulkenberg's knowledge of the Silverstone-based squad – he drove for Force India for five seasons in total during two separate stints – and their ambitious Lawrence Stroll-led investment plan, it would be silly for Hulkenberg's management team not to at least be having a conversation or three with the squad in pink.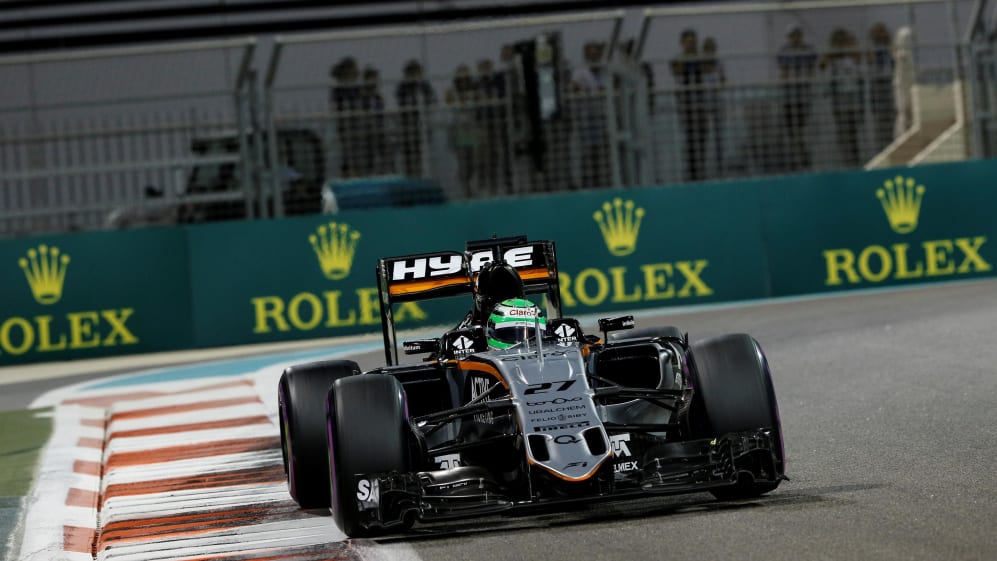 Alfa Romeo
And speaking of going back to your ex, what about Alfa Romeo? The Hulk drove for the Hinwil team in their Sauber guise back in 2013, while he also raced – and won titles – for Alfa Romeo Team Principal Fred Vasseur's ART team in back in his F3 and GP2 days. So there's some decent roots there…
Antonio Giovinazzi has been steadily improving in his first proper year in F1, but it's probably fair to say that he's not exactly set the world alight. And while Giovinazzi's Ferrari Driver Academy connection might be enough to ensure the Italian gets another go-around for 2020, using a proven entity like Hulkenberg alongside Kimi Raikkonen in 2020 to provide a nice stop-gap until, say, Mick Schumacher's ready to come into F1 does have a certain ring to it...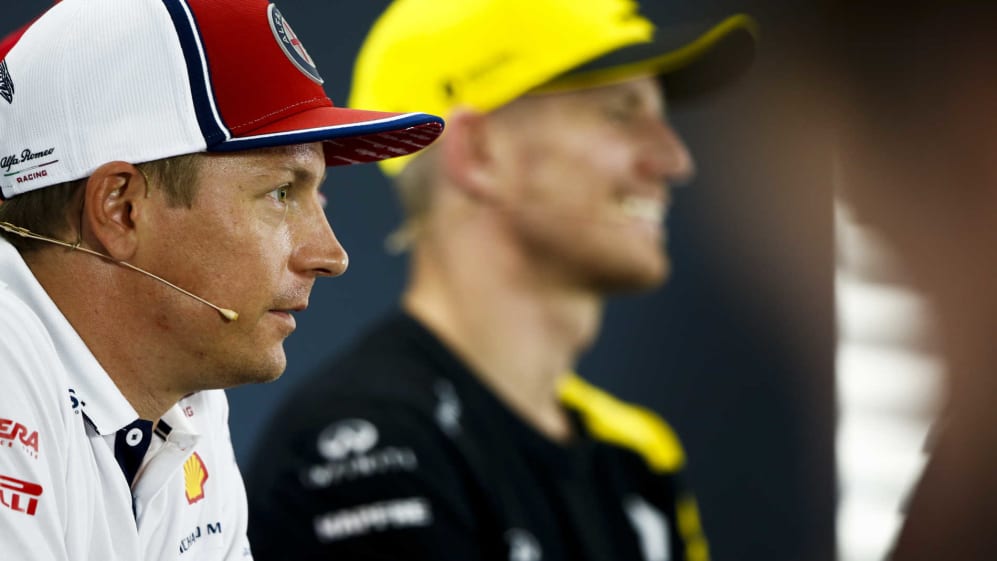 Williams
And finally, there's Williams. While the Grove-based team are hardly as enticing a prospect as they were a couple of decades ago, doubts about Robert Kubica's motivation to continue with Williams – and vice versa – continue to persist, with some quarters doubting that the Polish driver will even see out the rest of the season at the team, having been soundly out-performed by rookie George Russell thus far in 2019.
It's doubtful that Hulkenberg would be overly-enthused about a move to Williams, although there would be a nice Kimi Raikkonen-like synchronicity to potentially ending his career at the squad that gave him his F1 debut back in 2010. But given that he's just coming off a 'rebuilding a former championship-winning team' gig with Renault, it's doubtful the appeal would be high.