Singapore Grand Prix set to feature revised track layout in 2023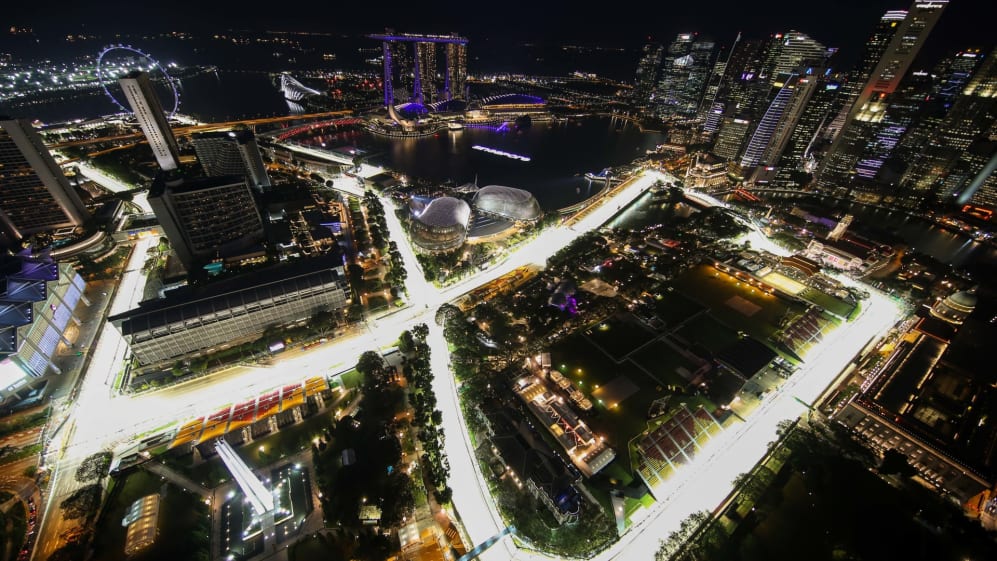 Next year's Singapore Grand Prix will look a little different after it was announced that the Marina Bay Circuit is set to undergo changes to the track layout ahead of the 2023 race.
Redevelopment works in the vicinity of the track mean that the section between Turns 16 and 19 of the 2022 layout will now become one long 397.9m straight, reducing the total number of corners from 23 to 19.
The changes, which are subject to FIA approval and will also require the removal of the Bay Grandstand while the redevelopment is carried out, are expected to see the circuit length reduced from 5.063km to 4.928km, with the number of laps in the Grand Prix likely increased from 61 to 63.
READ MORE: 'If you survive Singapore, you're fit for anything else in F1' – Drivers brace for toughest race on calendar
Using simulations based on a 2020 Formula 1 car, the race promoters estimate the new best qualifying lap time will be around 1m 27.7s – that compares with Charles Leclerc's pole of 1m 36.217s in 2019, the last time the venue staged a dry qualifying session – with the minimum race time expected to be around 1h 30m 34s.
Oops! Error retrieving Twitter post
The works around the Singapore circuit – which held its first Grand Prix in 2008 – are for redevelopment of the Float at Marina Bay into 'NS Square', a new community and events venue. They are set to start in March and expected to be completed by the end of 2026.