Singapore winner Perez credits race engineer for helping him emerge from 'rough patch' as he aims for more success in Japan
Sergio Perez credited hard work with his engineer to emerge out of a "rough patch" and seal his fourth career victory last time out in Singapore, as the Red Bull driver explained in Japan that he was ready to finish the season "on a high".
Perez won the Singapore Grand Prix after jumping pole-sitter Charles Leclerc off the line, the Mexican driver ending up with a lead of over seven seconds, which helped him retain the win despite a five-second post-race penalty for a Safety Car infringement.
TREMAYNE: After his brilliant Singapore win, Perez has a clear new target for the rest of the season
Returning to Japan, the Red Bull driver said: "I've been through a bit of a rough patch, and I've been quietly working hard, taking this opportunity the past few weeks – we've had a bit of a break to work really hard with our engineers.
"I was pretty much in contact more or less every day, sending emails backwards and forwards. I was at the factory, I was determined to get back onto my performance, and we managed to get to the bottom of a few things, and I really hope now we can really finish the season on a high and get back to the performance we showed at the beginning of the season."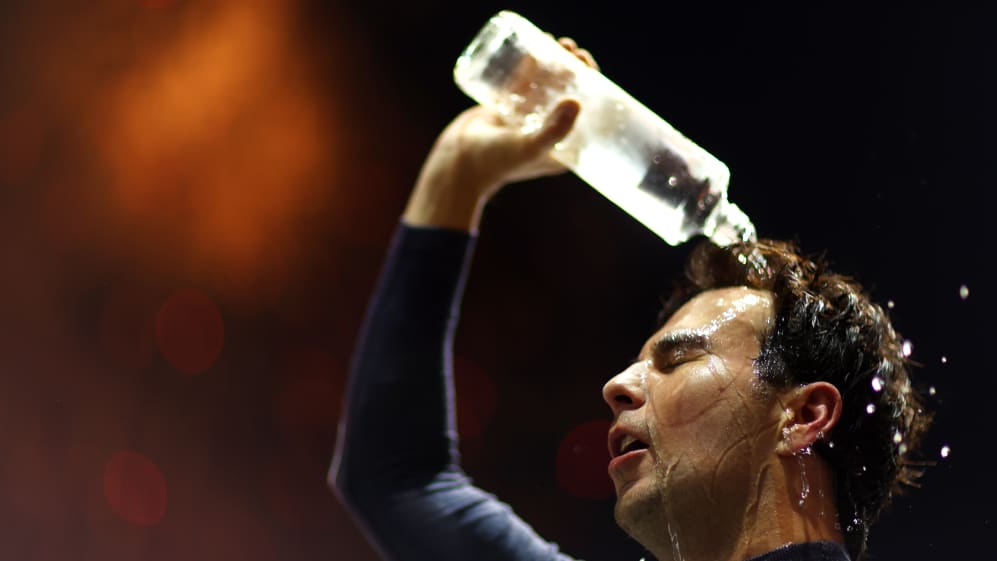 As for the post-race penalty, which Perez received after dropping further than 10 car lengths behind the Safety Car in Singapore, he explained his position.
"It was a bit of confusion," said Perez. "We had a bit of miscommunication with the Safety Car because he was pulling away, they misunderstood how difficult it was to follow in the final sector, because the final sector, it was properly wet, and [the Safety Car] was pushing in places I could not keep up.
"I think he was going really slow in places I could push. So, it was all a bit too confusing. Luckily, it didn't change the result…"
READ MORE: 'We need a perfect weekend' – Verstappen weighs up title chances on return to Suzuka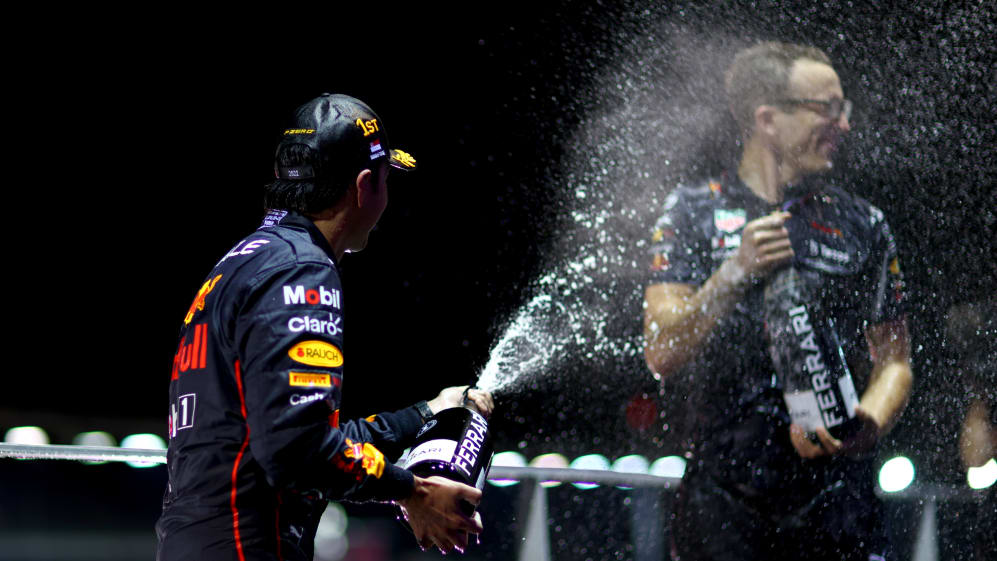 Now third in the drivers' championship, Perez credited his race engineer Hugh Bird – who joined him on the podium at Marina Bay – for helping him take his fourth F1 win.
"Yeah, certainly, it was a very special weekend to win. At the same time it was so intense – mentally, physically – we had the worst conditions we could possibly have. Behind the Safety Car, we were dropping all the temperatures on the slick tyres, then going through the wet patches, it was quite tricky, certainly.
FORM GUIDE: Will Verstappen clinch the title as F1 returns to Suzuka for the first time since 2019?
"I think he [Hugh Bird] really deserved to be up there because we really worked hard these few weeks and we've been into a bit of a rough patch, but it's nice to get out of it."
Perez is still technically in title contention, with team mate Max Verstappen needing a win and fastest lap to secure his second championship at Suzuka regardless of where the Mexican and Charles Leclerc finish.