Sochi hero Norris says P7 finish in Turkey 'the best McLaren could do'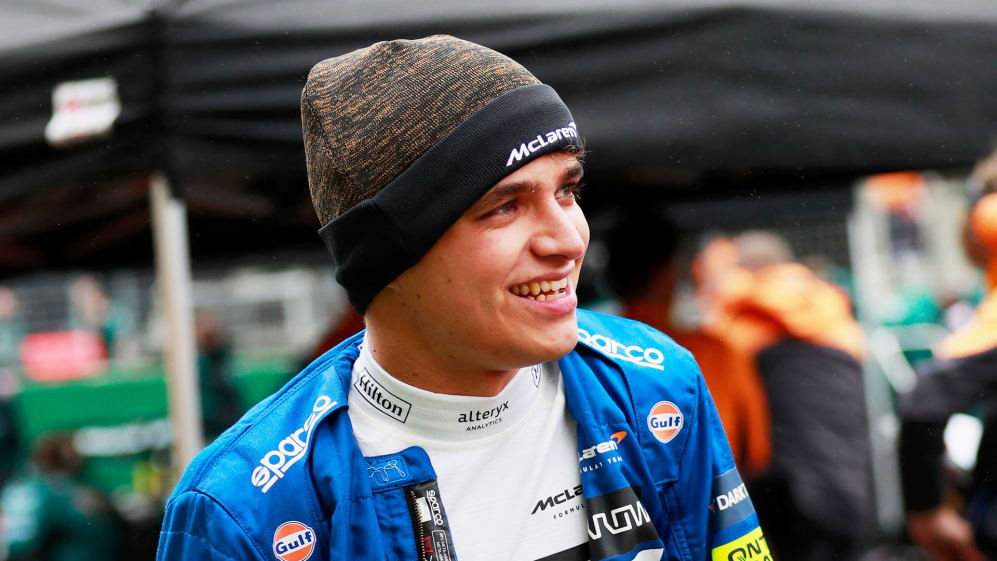 Lando Norris may have gone from fighting for pole and victory at the Russian Grand Prix to fighting over positions in the lower half of the top 10 in the Turkish Grand Prix, but he said that he was nonetheless satisfied with his P7 finish from Istanbul, on a weekend where McLaren lacked the speed to challenge for greater things.
This was, in fact, Norris' second P7 finish in a row. But while his Sochi result was earned after claiming a stunning maiden pole position and coming within an ace of taking victory, only to lose out in the rain-affected final laps, Norris both started and finished the Istanbul race in P7.
READ MORE: Bottas holds off Verstappen and Perez to claim first win of 2021 in damp Turkish GP
But despite his contrasting weekends in Russia and Turkey, he admitted he'd been pleased to simply make it through the difficult conditions.
"It was a very tricky race," said Norris, "just because of the conditions, it made it very difficult. How much to push on the tyres, how much not to, when to pit. It was just really up and down how the tyres go, because it almost went to a slick tyre, the intermediate.
"[That's] very good for a short period where the track's dry-ish, but then if it becomes too much of a slick, it becomes a slick tyre – and it was too wet for slicks, as I think everyone saw that Sebastian [Vettel – the only driver to, unsuccessfully, attempt a move to slicks] showed!
READ MORE: 'As soon as I left the pits, I knew it was the wrong decision' – Vettel on his disastrous mid-race switch to slicks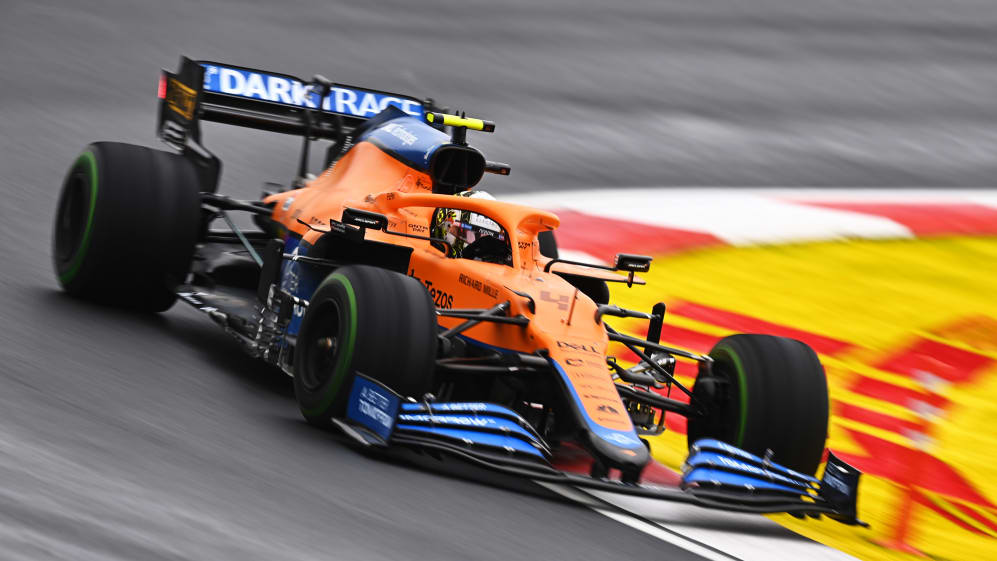 "So it was just very difficult, very easy to make mistakes and go off and spin and so on," added Norris. "But a good day for us; P7 doesn't sound good, but I think it was the best we could do."
He may have been happy with the result – but Norris had shown strong pace in the final portion of the Grand Prix, closing the gap between him and sixth-place finisher Pierre Gasly from 9s on Lap 43 to just 1s by Lap 55, three laps from the end.
READ MORE: Hamilton was frustrated with Mercedes' late pitstop call in Turkey – but what would have happened if he'd stayed out?
But despite eventually finishing around 3s down on Gasly – who himself was lapping close to Lewis Hamilton in P5 and Charles Leclerc in P4 – Norris felt there was little more he could have done to change the end result.
"The last few laps we obviously got a bit closer to Pierre, to Lewis, to Charles, but I think it was just impossible to overtake basically," said Norris. "I mean, it was possible to overtake, but when you're roughly a similar pace and you're going fast, it becomes a lot more difficult to overtake.
"When I caught Pierre, I was quite a lot quicker," added Norris, "but there was so much dirty air, and especially when you need every bit of grip possible on the tyres, one bit of dirty air made a massive difference and it was too much of a struggle. So we tried, but I think P7 was what we could achieve."
READ MORE: 'It was a pleasure' – Sainz hails Istanbul recovery drive to P8 as 'one of my most enjoyable races'
P7 was at least better than McLaren team mate Daniel Ricciardo managed, the Australian coming home P13 after starting 20th, having taken on new power unit elements.
Meanwhile, McLaren also lost ground to rivals Ferrari in the fight for P3 in the constructors' standings, McLaren's lead over the Scuderia shrinking to just 7.5 points after Turkey.
2021
2021
POSITION
POINTS

3

McLaren

240

4

Ferrari

232.5