Feature
The Winners and Losers of the 2020 Spanish Grand Prix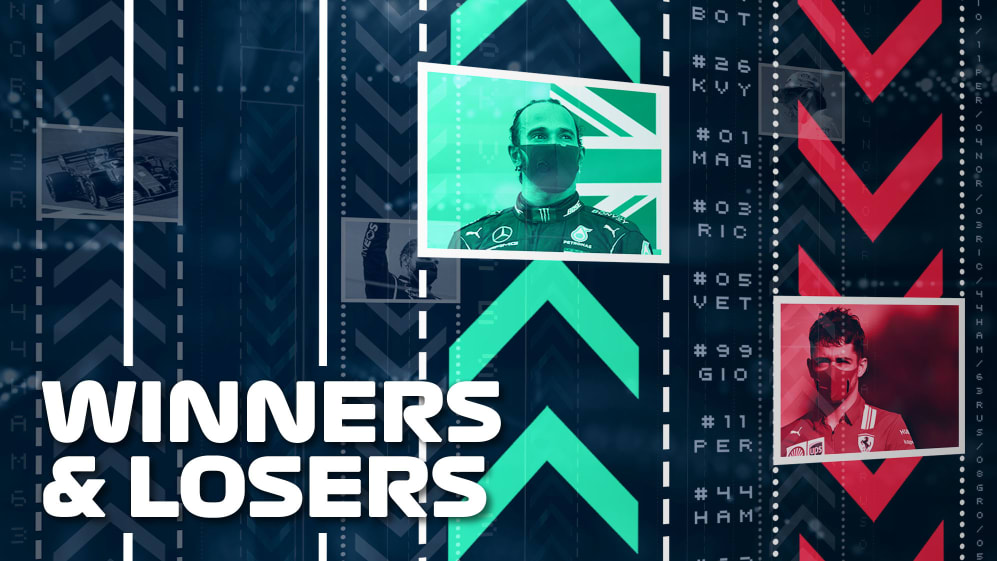 Lewis Hamilton was in a league of his own, as his Mercedes Team Principal Toto Wolff put it, the reigning world champion commanding the race from the front at Barcelona. But there were plenty of strong performances from his rivals further down the field. We've picked out the winners and losers of the Spanish Grand Prix…
Winner: Lewis Hamilton
Effortless. That's what Lewis Hamilton made his Spanish Grand Prix victory feel like. It was anything but, of course, the Briton exhausted after 66 laps in sweltering conditions.
The polesitter's fourth win in six moved him 37 points clear of Max Verstappen in the drivers' championship, and he crossed the line having lapped the entire field up to and including Lance Stroll in fourth.
He made more history by standing on the rostrum, too - the Mercedes driver now having accumulated an astonishing 156 podium finishes, breaking Michael Schumacher's all-time record.
READ MORE: Beating Schumacher's podium record 'far beyond what I dreamed' says Hamilton
Losers: Haas
What is going on at Haas? On Friday, they were sixth in FP1 and fifth in FP2 to raise hopes they might finally be competitive this season. But that pace disappeared overnight, leaving the team and drivers confused as to what had happened.
Haas have been here before, of course, having spent most of last season trying to understand their car, but they had seemed to be making some progress this year.
This was an opportunity squandered to score points in what will be a tight battle with Alfa Romeo and Williams at the bottom of the constructors' championship.
WATCH: Romain Grosjean says the car was 'a handful' at the Spanish GP
Winners: Racing Point
The pink team have had a tough time of late, but they had reasons to smile on Sunday as they finished an impressive fourth and fifth at Barcelona.
That's the Silverstone-based team's best result since they achieved that same finish in Spain back in 2017, and lifts them up into third in the constructors' championship, above McLaren.
Sergio Perez was brilliant on his return while Lance Stroll's fourth place equals the best the team, under their previous guises of Jordan, Midland, Spyker and Force India, have ever achieved in Barcelona. Fair play.
READ MORE: Perez brands blue flag penalty 'really unfair' after fifth place finish on F1 return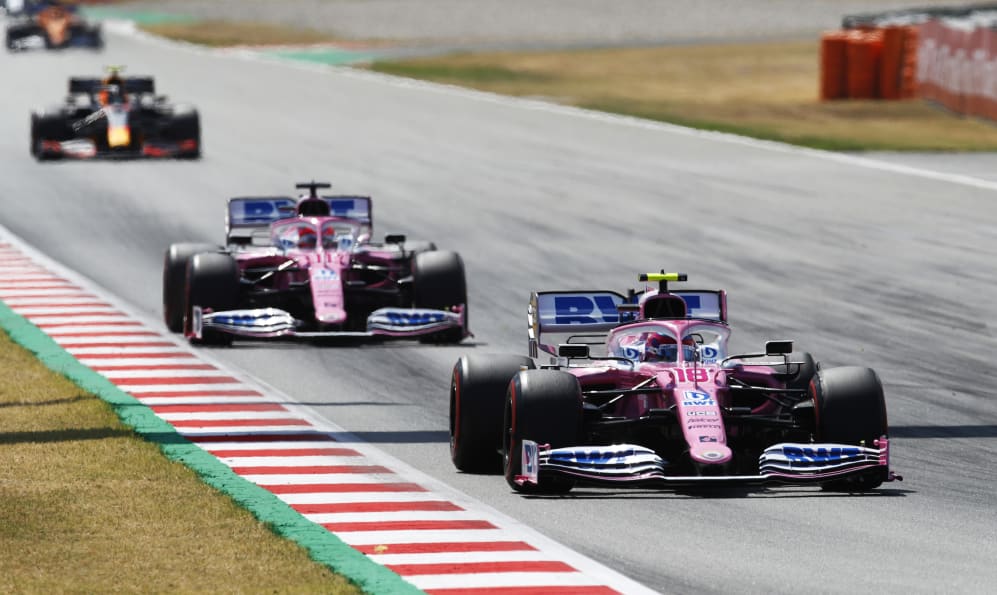 Losers: Renault
As Racing Point soar, rivals Renault stutter. The French manufacturer seemed to have turned a corner at the two Silverstone races, but were at a loss to explain why they fell back in Spain.
Daniel Ricciardo and Esteban Ocon delivered their worst qualifying performances of the season, lining up 13th and 15th, and then tried a one-stop strategy which almost rescued points, with Ricciardo 11th and Ocon two places further behind.
They currently sit sixth in the constructors' championship, 27 points adrift of Racing Point in third.
WATCH: Daniel Ricciardo looking forward to having 'more fun' in Spa
Winner: Carlos Sainz
At long last, Carlos Sainz had a weekend where things went his way. Ever since his fifth place in the opening race of the season, little niggles have cost the Spaniard big points.
But on home soil, he maintained his record of having scored points every time he has raced there in F1, having critically solved his cooling issues with a change of engine ahead of final practice.
He moves up to ninth in the drivers' championship, nine points adrift of the returning Perez. Now he needs to build some momentum.
READ MORE: Sainz 'proud' to have taken fight to Racing Points as he maintains 100% home points record
Loser: Charles Leclerc
Charles Leclerc has been one of the most impressive drivers of 2020, the Monegasque trying to get the best out of a Ferrari SF1000 which simply doesn't have the pace to contend at the front.
In Barcelona, he was managing the tyres well in a bid to make a one-stop work and was on course for solid points when his car just turned itself off. He got it going again, but ultimately retired.
That was his first mechanical retirement at Ferrari and leaves him now just five points clear of Stroll in the drivers' championship.
READ MORE: Leclerc had 'good chance' of P6 before hitting electrical issue and undoing belts
Winner: Sebastian Vettel
Seventh isn't really something to get excited about for Sebastian Vettel, and the German was rightly not jumping up and down at the end of the race. But it was something of a reward after a torrid season so far.
The Ferrari driver made a one-stop work brilliantly, doing a stunning 36 laps on the soft tyre – more than anybody else – and holding off a train of cars to take seventh.
It was his worst result in Spain since 2008, but in the context of his current situation, a positive one – and you, the viewers, loved it as you voted him driver of the day.
READ MORE: Vettel relieved to get lapped as race leaders help him convert a one-stop strategy into P7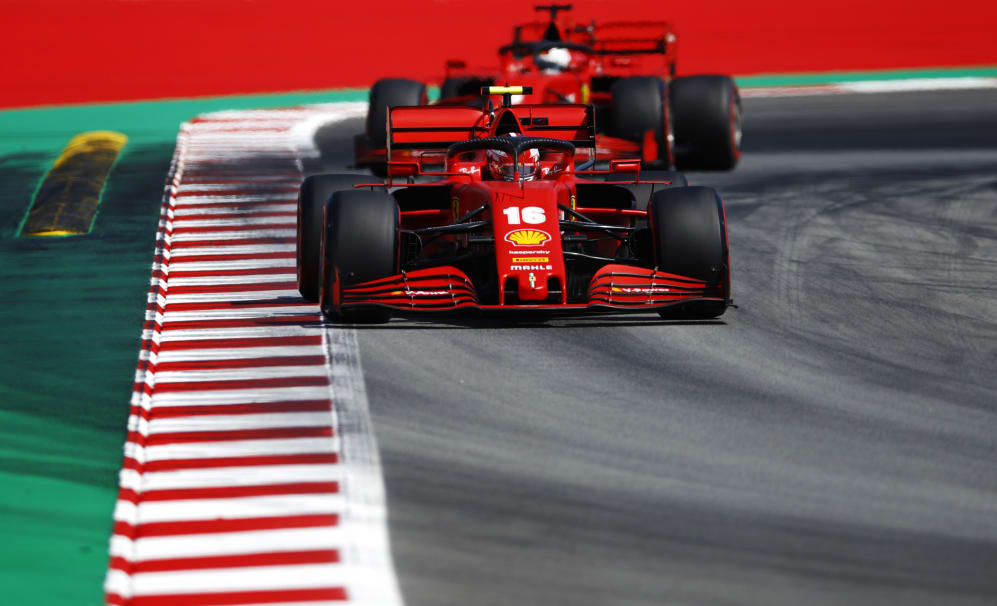 Loser: Valtteri Bottas
It may seem strange to have someone who finishes on the podium under the loser column, but Valtteri Bottas simply expects so much more. He cut a dejected figure in the post-race TV pen, frustrated at how his race had panned out.
A poor start set the tone for a difficult race and he was unable to use soft tyres to catch Verstappen and reclaim second. Sure he managed a 50th career podium, one shy of fellow Finn Mika Hakkinen's tally, and he got a point for fastest lap, too.
But this was another race where he lost yet more ground to championship rival Hamilton, the gap now 43 points – almost two race wins.
READ MORE: Bottas left to rue poor start as he finishes third behind Verstappen in Spain
Winner: Kimi Raikkonen
Kimi Raikkonen does not aspire to finishing 14th but this has been a torrid season for the Finn, the Alfa Romeo lacking in both engine and aero performance, leaving the 2007 world champion without a tool to fight for points.
But there were shoots of hope at Barcelona, Raikkonen at least able to fight with other cars – and in the process come out on top – and he even felt like they had found some answers to their recent struggles.
He has also become the all-time leader in distance completed in Grands Prix, beating Fernando Alonso's tally of 83,846km, which he will almost certainly be delighted about…
WATCH: Raikkonen says Alfa Romeo speed was 'better' at Spanish Grand Prix