'Special' Norris should learn from Hamilton in order to be future F1 champion, says Seidl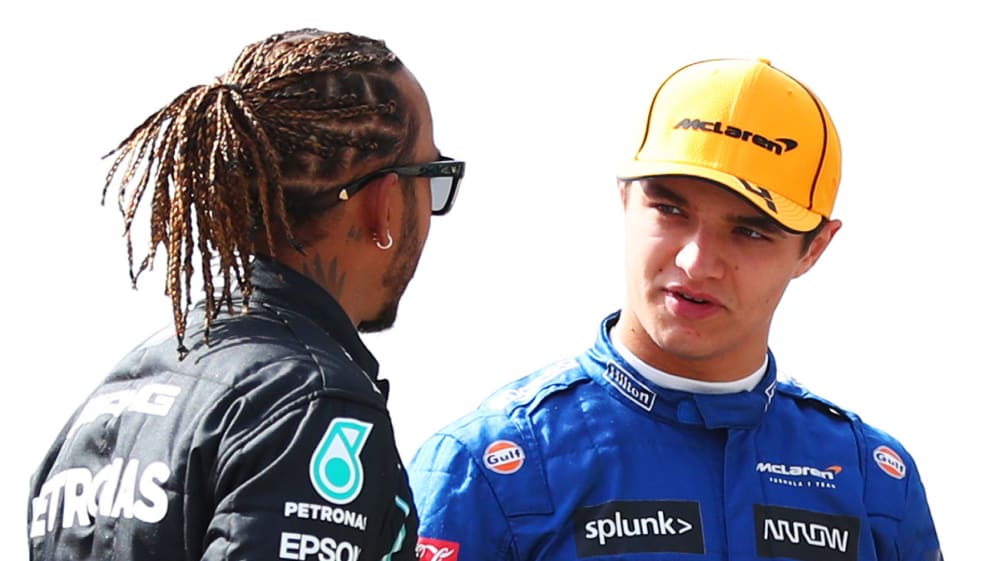 McLaren's Lando Norris has been one of the stand-out performers of the 2021 season so far. And his team boss Andreas Seidl reckons that Norris has every ingredient to be one of F1's top drivers in the coming years – and, if he plays his cards right, a future world champion.
Norris' strongest start to a Formula 1 season this year means he currently sits fourth in the drivers' standings, a mere six points off Mercedes' Valtteri Bottas, and with a podium (his second in F1, for his P3 at Imola) already to his name.
TREMAYNE: Why Spain suggests Ricciardo could be back in business – just in time for Monaco
And given his recent form, Seidl was asked whether the 21-year-old Norris – who began his F1 career with McLaren in 2019, a few months before Seidl came on board with the team – had what it took to be an F1 champion of the future.
"I have to smile to be honest reading all these comments about future world champions, because if you read all the comments from the last 12 months, we have a lot of future world champions at the moment on the grid!" laughed Seidl. "And I'm questioning where all these guys will drive because there can only be one champion each year.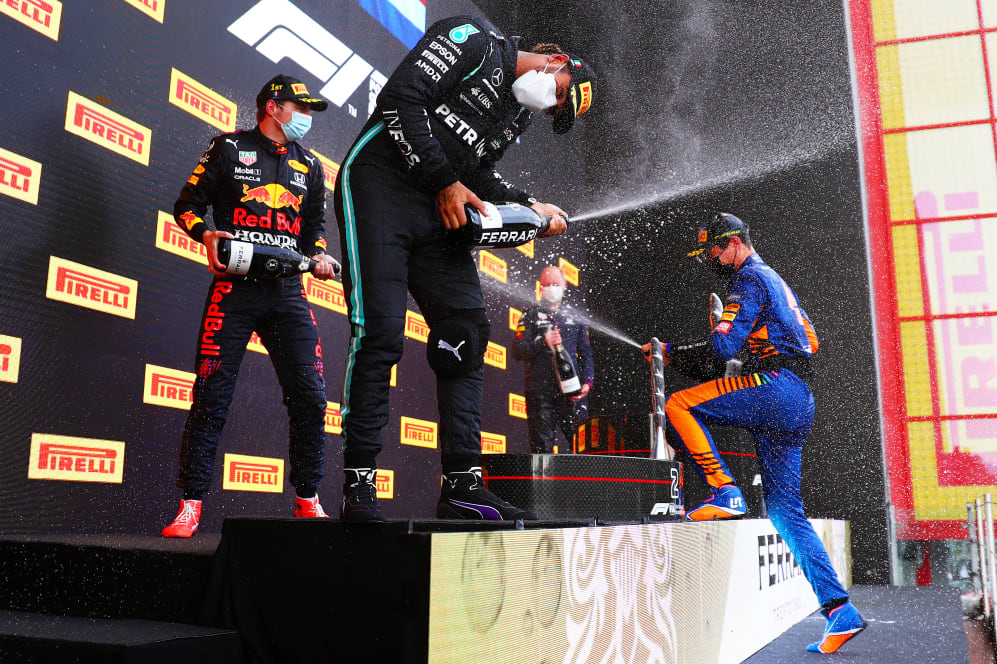 "I think on Lando's side, it is impressive to see the development he has shown in the last three years," Seidl added. "It's impressive to see what he's pulling off this year, and I think if he keeps developing like that as a driver and as a person, I think he has everything in some years which is required in order to be a top driver in Formula 1.
"I think to be a world champion is then again a different story again. That's something that is always difficult to predict; you need to be in the right car at the right moment, and you need to pull it off also as a driver 23 times a year and not just [a few] times."
READ MORE: Norris reveals the key weakness on 2021 McLaren MCL35M
Seidl added that Norris could do worse than follow the example of a former McLaren driver, saying that Lewis Hamilton had refined the process of winning titles into an artform across his seven championship-winning seasons.
"It's something… I admire a lot when I look at Lewis, how he manages year by year to pull it off," said Seidl, "also when having a car that is maybe not the best one, or in a difficult race, to still then be able to strike back and still score important points for the championship, that's something which makes the difference in the end. It's about consistency and performance.
"We have seen that through the categories, Lando is something special with all that he has done there," added Seidl, "so it's simply important to not get carried away, also for himself with the results he has shown [before and] now this year, it's simply important to keep the head down, stay focused, work hard together with the team.
"Obviously also he can only have race wins in the future if we make the steps on the team side. But I'm sure we will have a lot of fun with him in the future, and success also."
READ MORE: Ricciardo happy to face 'good problems' on way to joint-best finish for McLaren in Spain
Norris and team mate Daniel Ricciardo's success in the first four races of the season, meanwhile, mean McLaren currently hold P3 in the constructors' standings, five points clear of the resurgent Ferrari.