'Spirit is great' at Aston Martin, says Vettel as he vows to learn from Bahrain collision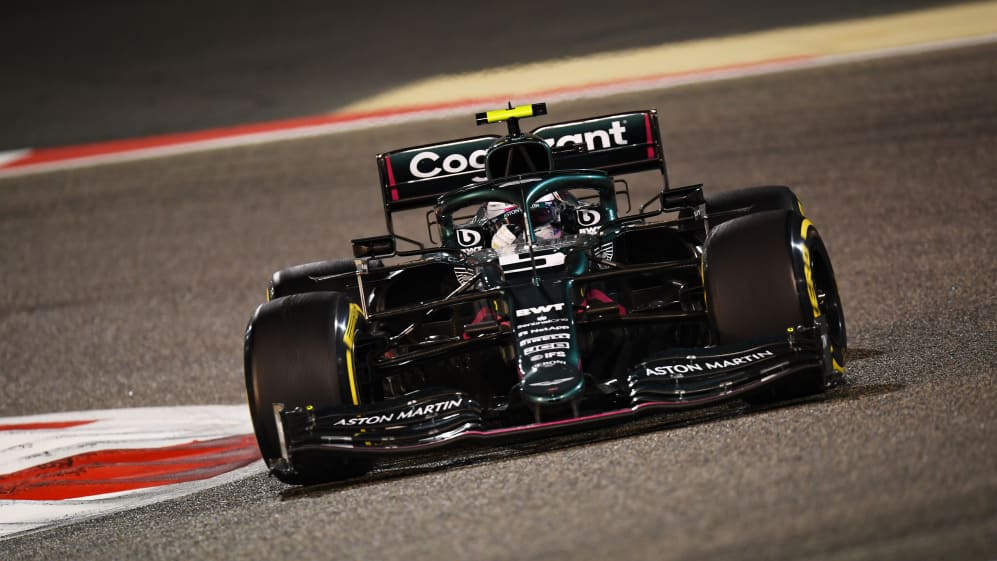 Sebastian Vettel's Aston Martin debut was marred by a collision with Esteban Ocon on Lap 45, for which he received points on his licence plus a 10-second penalty. As a result, Lance Stroll took the team's only point from the season-opener – but Vettel says spirits are high at his new team.
The four-time champion started last in Bahrain thanks to a grid penalty after a yellow flag infringement in qualifying, and ended up crashing into Alpine's Ocon after a lock-up. It left the German a disappointing 15th in his first race for the team, but he's optimistic going into Imola with new parts set to improve the AMR21 car as well.
READ MORE: Aston Martin can learn from Mercedes response to 2021 performance loss, says Szafnauer
"Well the team is great, I think the spirit is great in the team and I feel really comfortable, so I'm enjoying the work and the efforts that are going in," he began.
"How is the car? We have a little bit of new bits for this weekend. Hopefully they will make us a little bit faster; we struggled a little bit with pace in the first race but it's only the start of the season, so yeah, I think we should have a better race here."
As for his mistake that left Ocon nursing a wounded Alpine A521 to an unlucky P13 finish, Vettel said he wasn't frustrated but determined to improve going forwards.
"I think frustration is the wrong word because frustration doesn't lead to anything," he said. "I think the key is that I understand what happened, and I think I did, and you try to learn from it. I'm quite sure it wouldn't happen again but… going forwards there's always things you can learn from your mistakes and what mistakes others are making.
READ MORE: Leclerc calls P3 in constructors' 'reachable' for Ferrari in 2021 – but says 2022 car is team's priority
"But for sure I mean, the target is to have clean races and not to have anything interrupting that. So, I think that's the expectation I set of myself and… the level that I want to be at obviously doesn't excuse things like this happening."
Vettel is aiming for his first points for Aston Martin in Italy as the historic Imola circuit hosts the second round of the 2021 season this weekend.