Aston Martin can learn from Mercedes response to 2021 performance loss, says Szafnauer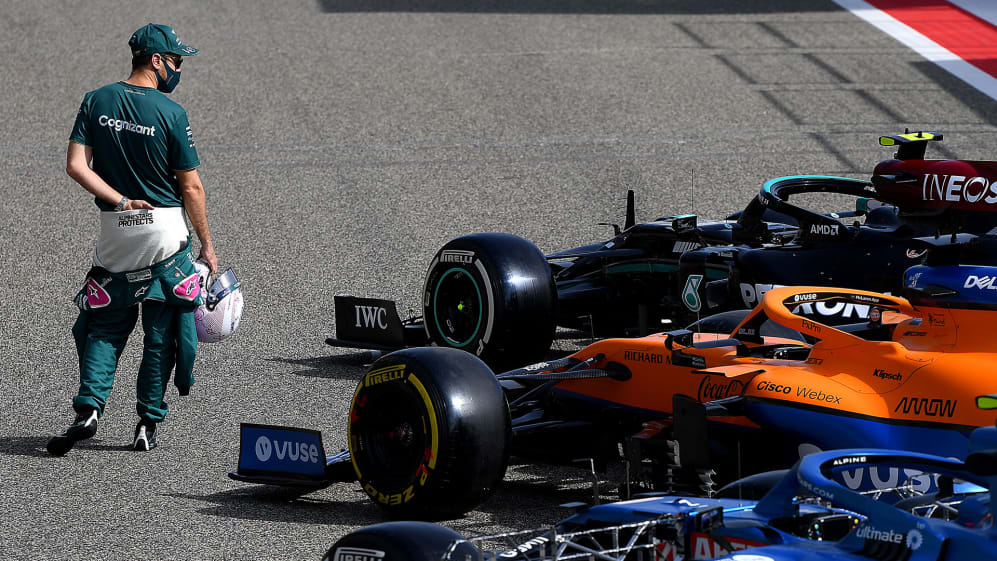 Aston Martin Team Principal Otmar Szafnauer has made no bones about the fact that his squad have been hurt more than most by the 2021 aerodynamic rule changes. But with the team having a similar aerodynamic philosophy to Mercedes – who have also struggled in the face of the regulation shift – Szafnauer said Aston Martin would be keeping a close eye on how their rivals went about overcoming their issues.
While on November 29, 2020, Szafnauer's Racing Point squad were challenging for a podium at the Bahrain Grand Prix, fast forward to March 28, 2021 and the re-branded Aston Martin squad could only manage a best of P10 for Lance Stroll on their debut at the same track – a sign of how far the team's performance had dropped off after the regulation change.
READ MORE: Aston Martin 'hampered significantly more' by 2021 regulations than rivals, says Szafnauer
Mercedes, too, have suffered this year, looking off the pace in pre-season testing but still managing to win out in Bahrain over Red Bull. And Szafnauer said that Aston Martin could take encouragement from the fact that the Silver Arrows had recovered enough performance to claim a race victory already.
"I think for sure we have to look and see what type of lap times they are able to do," said Szafnauer, when asked how much he could learn from Mercedes and their similar low rake philosophy. "We have the same powertrain, the same gearbox, same rear suspension so if they are able to do some of those lap times, we should be able to get close – so that gives us some hope."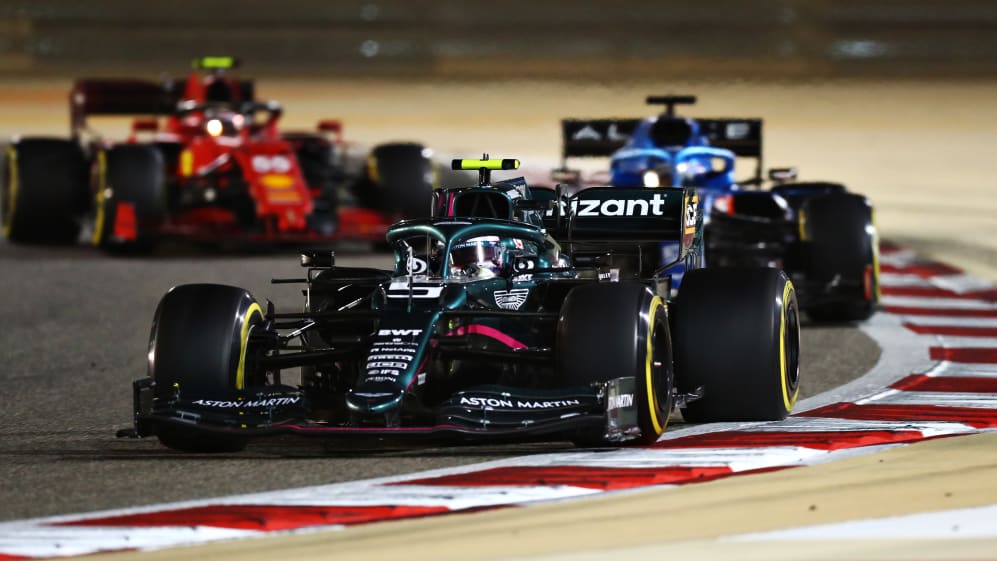 However, adding to Aston Martin's problems is a midfield that looks incredibly competitive this season – with Szafnauer conscious that getting on the pace of the likes of McLaren and Ferrari in 2021 won't be easy.
"I think a lot of the teams are a lot closer to Mercedes this year than they were last year, including Red Bull, McLaren and Ferrari," he said. "I mean if you look back to see where Ferrari were three months ago and where they are now to Mercedes – just have a look at the lap times and that will give you a picture."
PODCAST: Was Bahrain one of Hamilton's best victories? Listen to the debate on F1 Nation
Asked, however, at what point he would be making the call to switch development from the 2021 car to focus on 2022 in light of their potential struggles this year, Szafnauer replied: "Well that is a really good question and if I knew I would tell you but I don't know unfortunately.
"The trade-off has to be, how much more can we gain this year at what expense for next year and that is really, really hard to predict. So at this time we're going to keep going in parallel."