Steiner credits Magnussen for becoming 'more mature' on F1 return and tips Dane to get 'even better'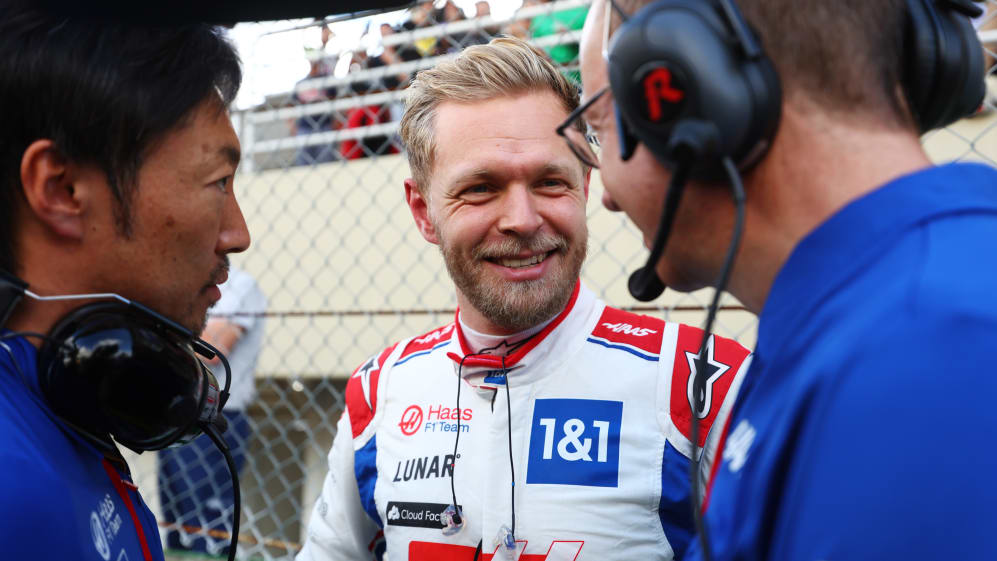 Kevin Magnussen has been praised by Haas team boss Guenther Steiner for taking a more mature and relaxed approach to his F1 return, and some mid-season struggles, over the course of the 2022 campaign.
Magnussen previously raced for Haas from 2017 to 2020 but was dropped – along with then-team mate Romain Grosjean – for 2021, with Haas bringing in rookie pairing Mick Schumacher and Nikita Mazepin.
READ MORE: 'It's been a real journey' – Magnussen reflects on whirlwind F1 return that included 'massive surprise'
However, when Haas parted ways with Mazepin in the build-up to the 2022 season, they called on Magnussen to replace him, the Dane marking his shock return with a sensational P5 finish in the Bahrain opener.
Further top 10 finishes followed in Saudi Arabia, Imola, Britain and Austria, before a more challenging seven-race spell outside the points – a run eventually broken with P9 in Japan and a stunning late-season pole position amid wet/dry conditions in Brazil.
Reflecting on Magnussen's return, along with his and the team's fluctuating form, Steiner said: "I think when he came back in, he scored points [at the first race], he had the team behind him. Then I would say, just after the summer break, he struggled a little bit and we don't really know why.
"But then he came back, so it's just a little bit that we need to get the ups and downs out of the team. I wouldn't say only of Kevin, you know. We need to analyse why we have so many ups and downs, and we did some of this job.
"Hopefully next year we can come back more stable, you know, that you have got a good performance most of the time. You always have got a bad event or something, but we just need to stabilise everything.
READ MORE: 'We had a lot of fun' – Father-son Magnussen duo impress with top-10 finish in Gulf 12 Hours
"For [Kevin], as well, coming back to form. It's a long schedule, a lot of races, but he now handles it well, and I think I really look forward to next year."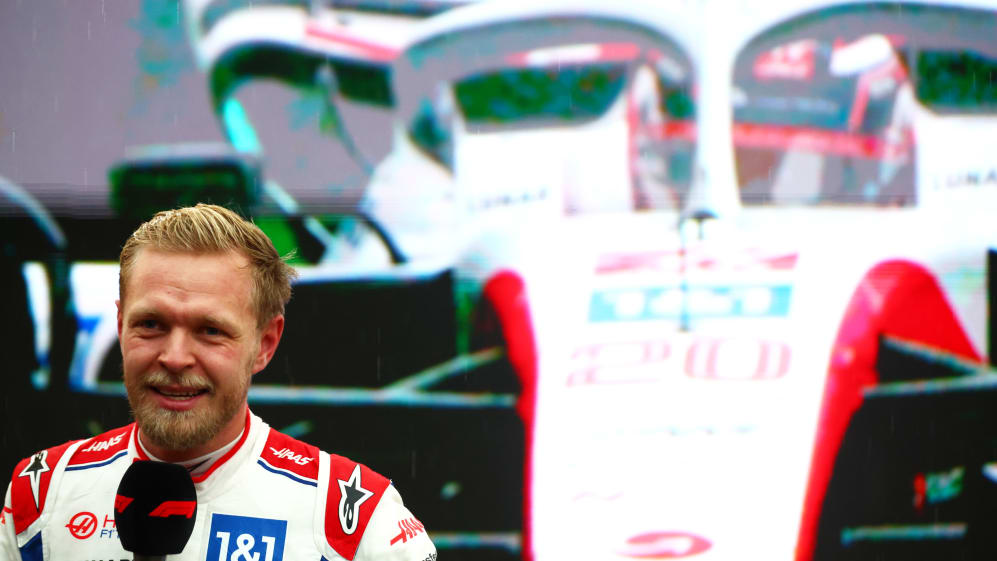 Steiner added his belief that Magnussen is now calmer, more relaxed and more mature, with their previous stint together including an infamous office door-related run-in – as captured in Season 2 of Netflix's Drive To Survive series.
READ MORE: 'Mick did a good job, but we need a driver to carry us' – Steiner on why Haas went for Hulkenberg over Schumacher
He also pointed to the experience of Magnussen's new full-time race engineer, Mark Slade, who took up the role from the Singapore Grand Prix, having previously worked for the likes of Renault, Mercedes and McLaren.
"I mean, he's just matured, you know, by getting older. We all get calmer and see things sometimes a little bit differently," the Italian team boss continued.
"He's most of the time very relaxed about things, and now with the combination of Mark with him, I hope in the future we will see even a better Kevin."