Steiner 'more amazed than upset' at Haas pace loss in Bahrain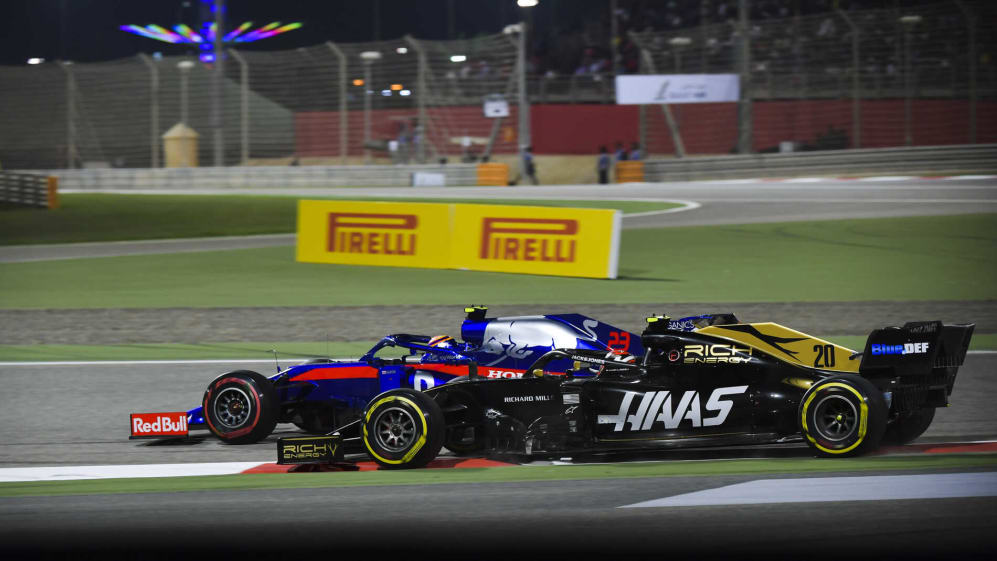 Pre-season testing and Australia had placed Haas firmly at the front of the midfield pack – which is why the team's struggles in the Bahrain Grand Prix came as something of a shock to Team Principal Guenther Steiner.
Kevin Magnussen and Romain Grosjean both made it through to Q3 on Saturday, but in race trim the car was uncompetitive. Grosjean never got a chance to find out after being involved in contact with Lance Stroll at Turn 2 and dropping to the back of the field before ultimately retiring, while Magnussen slowly slipped backwards and finished in 13th.
Grosjean: Qualifying penalty led to Turn 2 clash with Stroll
"We just don't know what happened," Steiner said. "We have no idea what happened. I actually should be more down, but I'm not even upset because I'm just amazed, more amazed than upset. Because after having the qualifying we had and then ending up with the race and not knowing why the pace was just lost overnight, it's so weird to have no idea.
"On the good side of things, there are two good things. We can test here on Tuesday and Wednesday so at least we have got the chance to try to find out what is happening in the test and to get a good picture of it. And on the other side, nobody overtook us in the points standing, so at least the damage wasn't too big."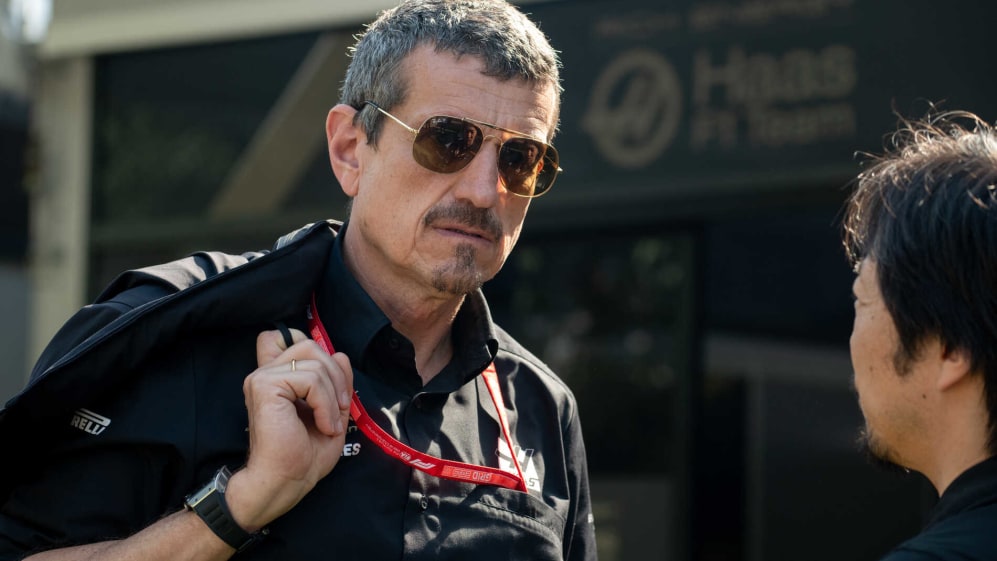 The race took place in windy conditions, but Steiner thinks it was less a case of the aerodynamic impact and more the team's lack of tyre performance that had that caused their difficulties.
"We just couldn't get the tyre to work for more than one lap. That's what it looks like, but I cannot say that as a fact because we are just all amazed. Negatively amazed.
"I wouldn't say yet that [the tyres are] a problem because it happened one time and we are still not sure what made it happen. I think we need to look into it.
"In 2017, we had it more than once and [now] we are all a little bit surprised by it, starting from the drivers to the engineers, we're like 'Whoa, what happened here?' Again, we have got two days of testing to find out if it was something like this, and maybe we can get the tyre to work in the test and then we will know what it was. But by no means am I sure about that.
"We have always got the car to work well here and this year we were completely off the chart."
5 of our favourite moments from Netflix's Formula 1: Drive to Survive
Another area Haas appeared to be lacking was in top speed, with Magnussen suggesting that was a weakness. However, Steiner said there are a number of variables to take into account before the team pins all of their struggles on one specific aspect.
"The only time was we had pace was when we finished the race, when we parked it. That was a blessing that the race was finished, because it is quite painful sitting and watching a car like this.
"It seemed to me as well that on straight-line speed we were not shining. But it's always difficult, in straight-line speed you need to do analysis. On the first glimpse I was the same like Kevin, it's slow. But with the DRS you need to do a proper study of who had DRS, who didn't have DRS, when we were overtaking, when we were behind, and get the proper numbers before jumping to conclusions. But I couldn't see us being fastest on the straight."