Steiner says Haas eager to see Schumacher 'come up to the level' of Magnussen and score his first F1 points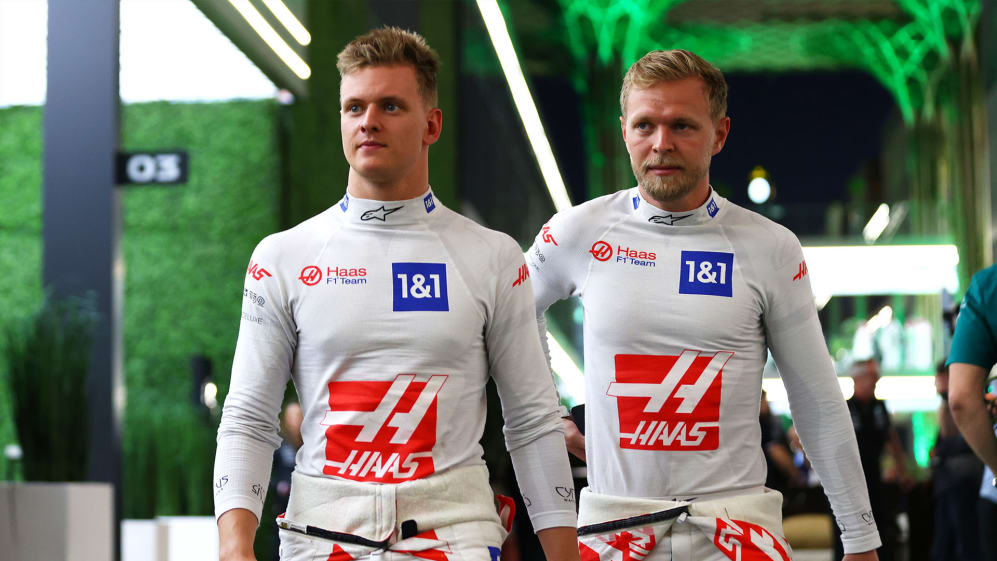 There's a widening gulf in the drivers' standings between Haas racers Kevin Magnussen and Mick Schumacher – with Haas Team Principal Guenther Steiner saying ahead of the Miami Grand Prix that he was keen to see his young German charge score his first F1 points and get up to the level of F1 returnee Magnussen.
Schumacher failed to score at all in his first season with the team in 2021, with Haas struggling with an uncompetitive car. But a resurgence in form in 2022 has seen Magnussen – called back to F1 for this season – take 15 points in the first four races to sit 10th in the drivers' standings.
For Schumacher, the going has been tougher, though, himself and Williams' Nicholas Latifi being the only full-time drivers yet to score this year – and with Schumacher having had to miss the Saudi Arabian Grand Prix entirely after a big qualifying shunt.
READ MORE: 5 things we learned from Friday practice at the Miami Grand Prix
Speaking in Miami, Steiner was asked about Schumacher's currently point-less situation, and whether he felt Schumacher had nonetheless made a "big step" in performance over the winter.
"I wouldn't say a big step over the winter. I think when he got in this year, he had a reference," replied Steiner. "There was a reason why we took Kevin back, because otherwise we would feel stupid as well, 'why did you take him back?' We know what he can do, and obviously Kevin is a good driver.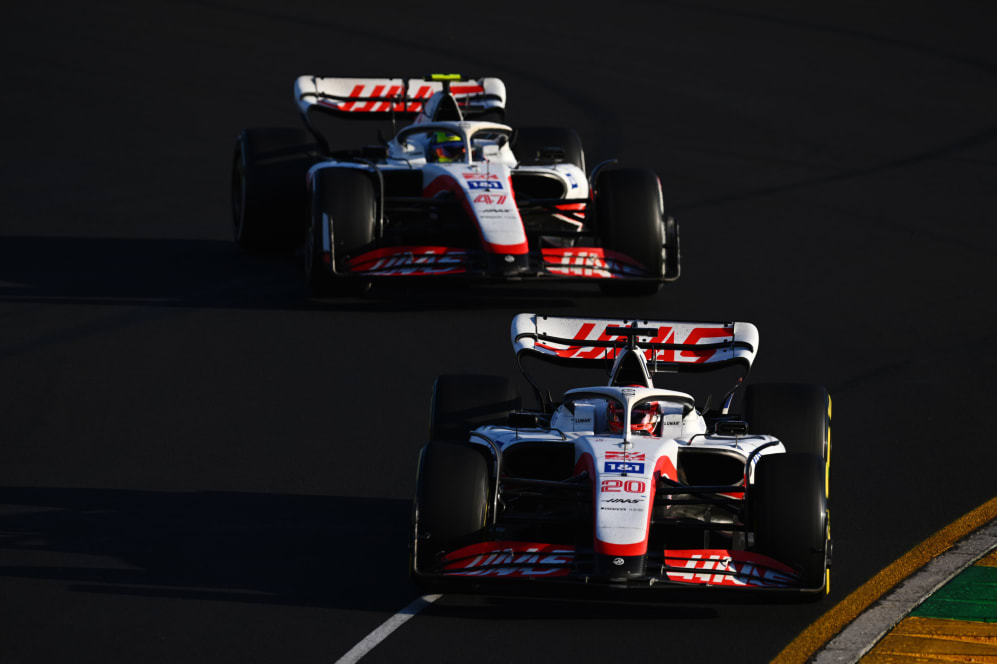 "And for Mick now, he has got a reference and he just needs to come up to that level, but he knows that, and he's got a good opportunity to do that. And he will take it at some stage, and hopefully rather sooner than later, because we would like him to score points as well, you know, like a lot of other people.
"But he's maturing and this year, I always told him, the higher up you get, the thinner the air is getting. It's getting more and more difficult the higher up in the standings you are. Getting into the points is not easy. There's a lot of good people there and good teams. So hopefully he can get his first points soon."
READ MORE: Sainz backs himself after FP2 crash as Leclerc admits 'surprise' at Mercedes' Miami pace
Scoring them this weekend would be a boon for Haas, the only American team on the grid. And Steiner opened up about the reception the squad had received from their home supporters in Florida.
"It's amazing how they react," he said. "I think it feels much more like Haas F1 being the American team here than it ever felt in Austin. But I think it's just a completely new market for F1 and [the fans] just joined the American team – and obviously with us doing better this year, that helps a lot as well."
Watch the Miami GP Live on F1 TV Pro with exclusive onboard cameras, pre-race show and technical shows. Stream live ad free on your favourite device with F1 TV Pro. Subscribe now (only available in selected countries)