Steiner says Las Vegas will 'set the standard' for sport as he looks ahead to final Haas home race of 2023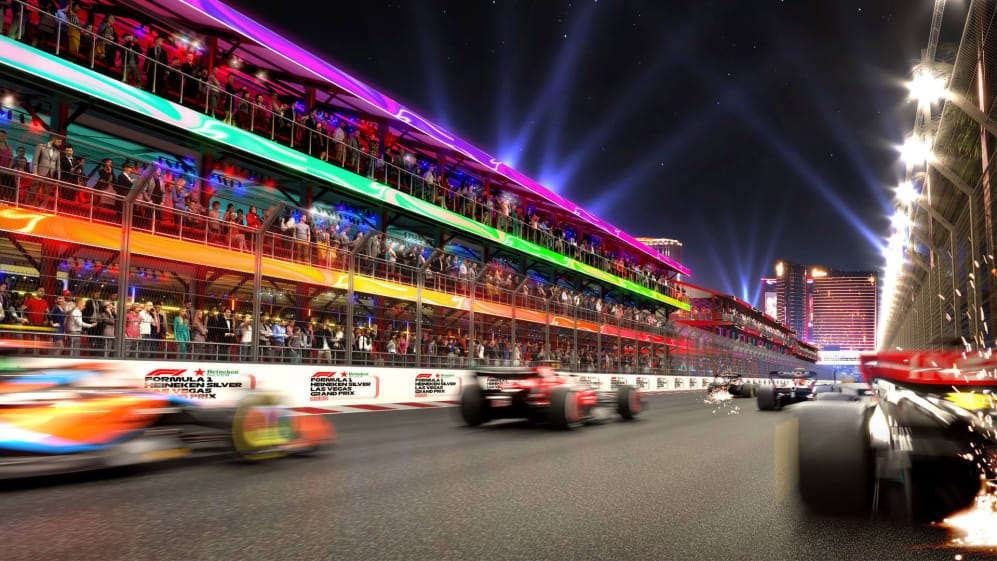 Haas team boss Guenther Steiner has expressed his excitement ahead of this weekend's Las Vegas Grand Prix, describing the event as "completely different" to any other on the F1 calendar – and any in the history of the sport.
After staging a couple of races in the early 1980s – known as the Caesars Palace Grand Prix back then – Las Vegas is returning to the calendar with an all-new street circuit and featuring a night-time schedule.
BARRETTO: Why the Las Vegas Grand Prix could be the greatest show on Earth
The 6.2-kilometre, 17-turn venue will wind its way past iconic locations like Caesars Palace, the Bellagio and the Venetian, while a top speed of 340km/h has been predicted along the 1.8km stretch of the famous Strip.
Steiner, who heads up the only US-led team on the grid, thinks all the ingredients are in place to make for a truly memorable event and one that could serve as a benchmark moving forward.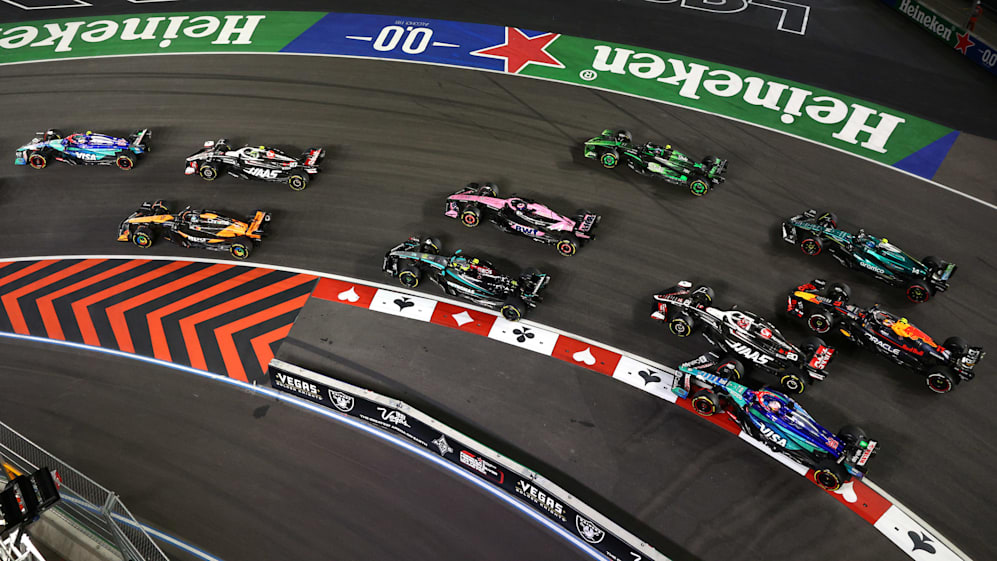 "I think we all have an expectation, but we know what Las Vegas is about," said Steiner ahead of the race weekend. "It's hard to imagine exactly what it will be like, but it will be a very cool event and something completely different from anything done before in Formula 1.
"To put such effort into racing in a city like Las Vegas is challenging, to say the least, and to make it happen a few years ago was impossible to think about, let alone say. Let's see what it will be like, but it will surely set a standard for a lot of things in the sport going forward."
READ MORE: Everything to know about the Netflix Cup – Confirmed pairings, timings and how to watch
Las Vegas joins Austin's Circuit of The Americas and the Miami International Autodrome as a third United States-based race in F1 and Steiner feels that all of his team's home races bring something unique to the table.
"I think it's fantastic to have three races in the States, especially as the American team," he added. "Five or 10 years ago, who'd have thought that we'd have more than one race in the US.
"Now we've got three and they're all very different events – as they would be if we were racing in different continents, not just country. I think it's good for Formula 1 and the American fans who are coming more to watch and support.
"The standout point for me is the difference between each race. You go to Austin, which is a more 'traditional' race with lots of hardcore fans, and then you go to Miami where it's party central, and then let's see what Vegas brings. We know it won't ever be sleeping and we're racing at night, which is completely different again."
PALMER: How do F1 drivers prepare for an all-new race like Las Vegas?
F1 action at the Las Vegas Strip Circuit will begin with first practice at 2030 local time on Thursday, 16 November, with the full schedule available on our RACE HUB.