Everything to know about the Netflix Cup – Confirmed pairings, timings and how to watch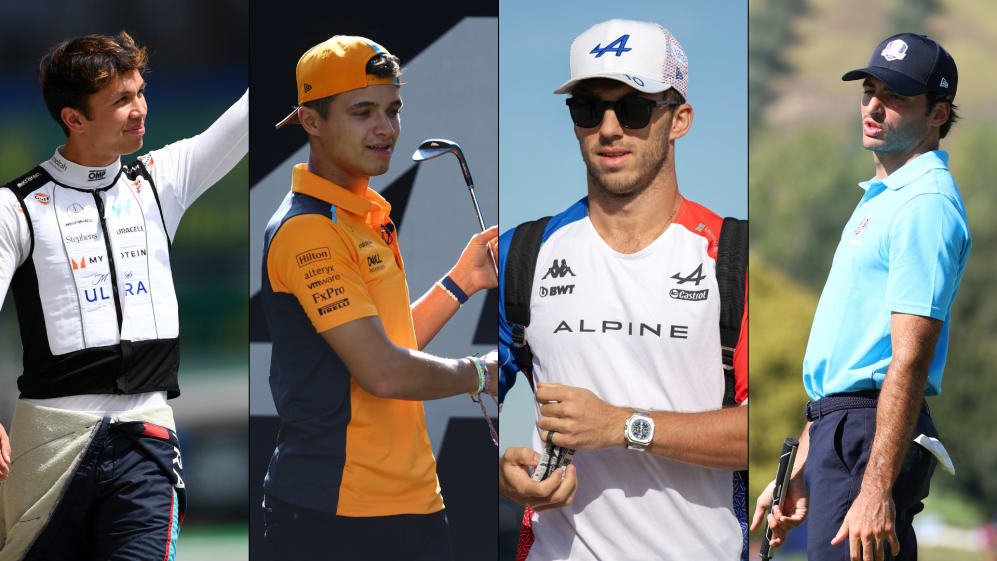 The stage is set for the inaugural Netflix Cup as stars from the world of F1 and golf come together for a special competition ahead of the Las Vegas Grand Prix. Hosted by Netflix – and taking place on Tuesday, November 14, at Wynn Golf Club, Las Vegas – Drive to Survive and Full Swing's stars will come together to battle it out.
With the two sports series among Netflix's most popular shows, it's sure to be a highly entertaining event for fans to watch – with some exciting pairings as well. Here's everything you need to know about the competition…
BARRETTO: Why the Las Vegas Grand Prix could be the greatest show on Earth
The confirmed pairings
There's always a bit of fun involved when two sports cross over, and this is sure to be no different. From the F1 side Lando Norris, Carlos Sainz, Alex Albon and Pierre Gasly will all be turning out to showcase their best golfing skills.
Norris will be partnering Rickie Fowler, while Sainz will be joining forces with two-time major champion Justin Thomas. Gasly will be paired up with another double major winner in Collin Morikawa while Albon will play alongside Max Homa.
The format
Each of the four teams in the Netflix Cup will play eight holes of match play – with some surprise challenges along the way. Following the conclusion of the match play, the top team from each foursome will compete in a playoff hole to crown a winner.
Each match will be a scramble, with each player teeing off on each hole. Once they have selected one of their drivers, both players will then hit from that spot and repeat until they finish out each hole. The team with the lowest score will win the hole.
Norris and Fowler will take on Sainz and Thomas in Match 1, while Albon and Homa face off against Gasly and Morikawa in Match 2.
F1 FANTASY: Win big in Las Vegas with 2024 Grand Prix tickets up for grabs
How to watch
If you want to catch the action, the Netflix Cup will be broadcast live on Netflix on Tuesday, November 14, beginning at 3pm Pacific Time (6pm ET).
It will also be available on the streaming service once the event has concluded. For more details click here.
Oops! Error retrieving Twitter post
Who else is involved?
As you'd expect with a fun event such as this, there's plenty of other famous faces involved with the live broadcast of the Netflix Cup. Comedian Bert Kreischer, PGA Tour player Joel Dahmen, sports host Kay Adams and legendary NFL running back Marshawn Lynch will all host the show live as the teams battle it out.
Quite simply, it promises to be an entertaining start to a week that should deliver exhilarating action from start to finish as F1 makes its highly anticipated return in Las Vegas.