Steiner says Magnussen is F1's 'best starter' after incredible 9 place gain on Lap 1 in Russia
After Kevin Magnussen's stunning Russian Grand Prix start (above) that saw him jump to ninth from 18th on the first lap, Haas Team Principal Guenther Steiner says the Dane may be the best starter on the whole Formula 1 grid.
Asked if the team are able to plan race strategies around Magnussen's stellar starts, Steiner said opening laps are too unpredictable for that but did say his Danish driver was "amazing" at getting off the line.
READ MORE: Steiner unaffected by Grosjean's 'well-broadcasted' Russian GP radio criticism of Haas
"I wouldn't say you can put it in your strategy," explained Steiner ahead of this weekend's Eifel Grand Prix at the Nurburgring. "I think Kevin has shown that he's one of the best starters, if not the best one on the grid.
"It's been pretty amazing what he's done this year with his starts. You always hope for it but starts are such an unknown that you cannot really strategically use them. We always hope for the best, but it doesn't go into our strategy planning."
Magnussen recounted his brilliant start to the race at Sochi, where early retirements for Carlos Sainz and Lance Stroll caused chaos for many – but benefited the Haas driver as he shot up the order, gaining an incredible nine places in one lap.
READ MORE: Ferrari juniors Mick Schumacher and Callum Ilott to make F1 practice debuts at Eifel GP
"It was a very good first lap. I got a good launch off the line, then I found some good gaps through Turn 1 and into Turn 2 – where lots of people ran wide and had contact," he said. "I chose the inside line and managed to avoid all of that, I overtook quite a few people on the exit of the corner as well.
"There was some further contact with Leclerc and Stroll which gave me another position. All-in-all it was a good start with some good moves and some good fortune courtesy of other people going off-track. Everything came together and that meant I moved from 18th to ninth on the first lap."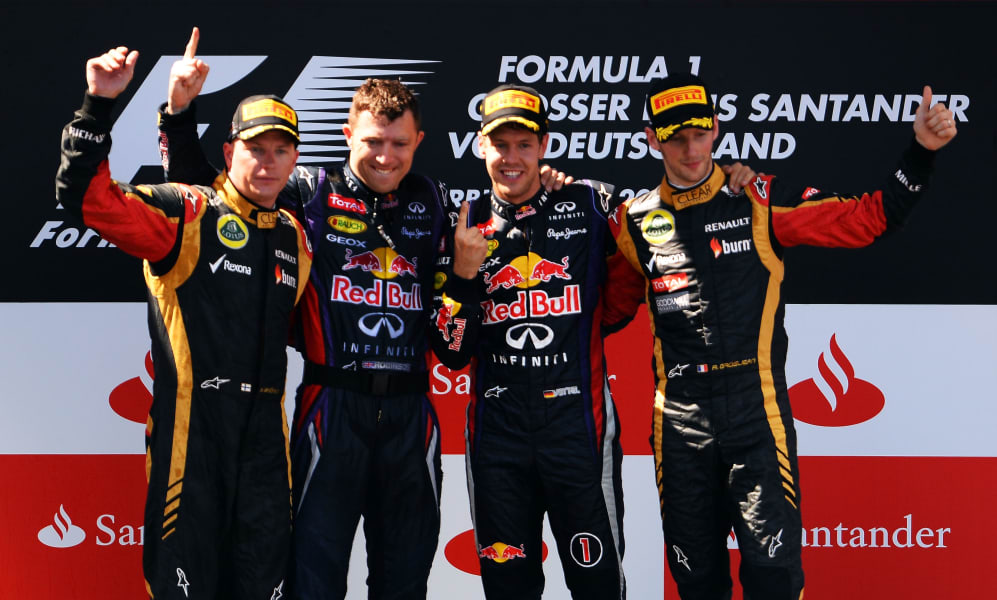 Magnussen ended the Grand Prix 12th – out of the points – despite a brilliant drive from P18 on the grid. His last points-scoring Grand Prix was Hungary, where he took a 10s penalty as Haas's decision to pit him during the formation lap for dry tyres was against the regulations.
Now, he heads to the Nurburgring for his first Grand Prix at the German venue. And team boss Steiner hopes that Haas can capitalise on more chaos, and perhaps some wet weather.
"Rain is the prediction for Germany, that will make things even more interesting," said Steiner. "The best outcome will be if we have a good race, with lots of variables, and from our perspective, to come home with some points – something we haven't achieved a lot of this year."
WATCH: Coulthard goes flying and a big crash for Hamilton – 5 forgotten Nurburgring moments