Steiner says Mazepin 'sometimes tries too hard' as Russian suffers two further spins in FP1 at Imola
After he spun out of the season-opening Bahrain Grand Prix, Nikita Mazepin also spun twice in first practice at Imola on Friday morning – but his Team Principal Guenther Steiner was full of encouragement for his rookie driver.
Mazepin brought out the second red flag of the session (the first being for a collison between Sergio Perez and Esteban Ocon) as he spun and tapped his Haas into the barriers at Rivazza 2 in the dying seconds of FP1. He had already spun early in the session at the final corner – adding to the "painful" first lap retirement he faced on debut in Bahrain.
READ MORE: 'It won't happen again' – Mazepin insists he's already moved on from Lap 1 crash in Bahrain
Asked whether the spins worried him, Haas chief Steiner had a lot to say on Mazepin's perceived struggles in FP1.
"I mean at some stage they need to be reduced but he's trying very hard – and I guess he's trying sometimes a little bit too hard – but he needs to find that limit," said Steiner after FP1 at Imola.
"That's for him to find, and as for him to find we can help him doing that. It's one of those things I've said before: Learning is painful, it comes with pain and at some stage that will hopefully stop, and he'll be in a good place."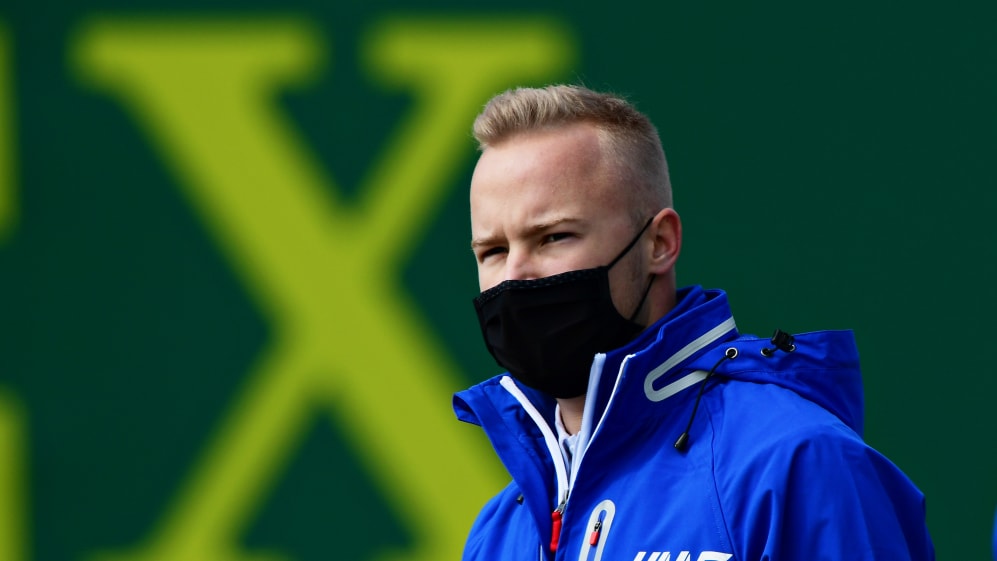 The Team Principal also revealed what he told Mazepin after the Russian crashed out on the first lap of the Bahrain Grand Prix.
"What I said to him, I said: 'You need to keep your head high, you know? These things happen'," explained Steiner.
READ MORE: Stewards take no further action over Ocon-Perez FP1 clash that triggered red flags in Imola
"Obviously he was a beat up boy, everybody beats up on him but that makes it tough on him. In the end you come out on a better side; you just need to keep your head up, focus on the next race and keep on going, and that's what he did.
"He was here today, yesterday he was in a good place and today he's in a good place at the debrief even if he spun out, you know? Because he sees he's improving and he's learning. That's the only thing you can do in this situation – just keep on going – knowing that things went wrong but he can do better."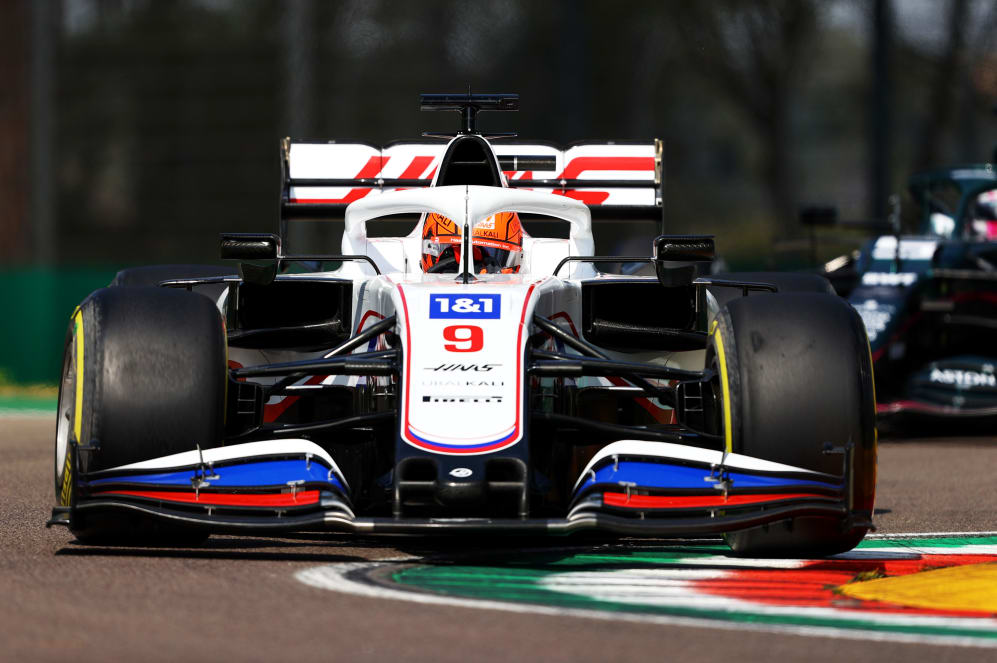 FP1 at Imola wasn't the easiest session for any of the teams after the two red flags hampered progress over the hour, but Steiner remained positive.
"Nikita improved pretty, pretty good on his run on the soft tyres, and then in the last corner he got into the gravel and spun out and I think the car is not damaged too badly, so he will be ready for FP2 and… all in all for the excitement, it was a good session.
"As much as it doesn't look like it, we learned a lot in that hour," concluded the Haas boss.