Stewards to announce decision on Verstappen-Hamilton 'Right of Review' request on Friday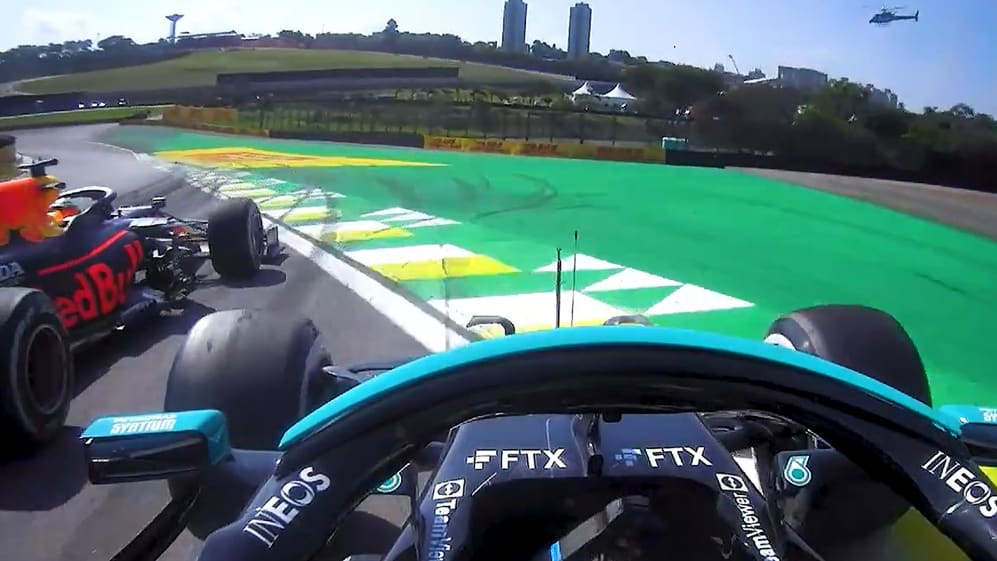 The FIA have announced that their decision on whether to re-examine the call not to penalise Red Bull's Max Verstappen over his controversial defence of Lewis Hamilton at last weekend's Sao Paulo Grand Prix will be made on the Friday of the Qatar Grand Prix weekend, following a hearing on Thursday.
Representatives from both Red Bull and Mercedes met with the stewards at 1700 local time at the Losail International Circuit on Thursday, following Mercedes' request for a 'Right of Review' hearing, with the stewards later issuing a statement saying that they were "now considering the matter", and delaying a decision until Friday, November 19.
READ MORE: Mercedes request 'Right of Review' over Lap 48 Hamilton-Verstappen clash in Brazil
"Following today's hearing with representatives from Mercedes and Red Bull, the stewards are now considering the matter and will publish their decision tomorrow," they wrote in a statement on Thursday evening.
It's important to note that the decision they are currently considering refers only to whether or not there is cause to grant a review of the original decision not to investigate Verstappen's move after it was referred to them by Race Director Michael Masi, and not a ruling on Verstappen's manoeuvre itself.
Speaking of Mercedes' decision to pursue the 'Right of Review' route – which could potentially see Verstappen retroactively handed a penalty for his Lap 48 defence of Hamilton at Interlagos if the stewards agree that there is sufficient new evidence for a review – Hamilton said he was "fully supportive" of his team's choice, while admitting that he had "not given any energy" to thinking about the 'Right of Review' process, as he prepares for F1's first ever race in Qatar.
READ MORE: 'I thought it was fair, hard racing' – Verstappen not expecting penalty for defence from Hamilton in Brazil
Verstappen, meanwhile, seemed nonplussed about the process, telling the media in Losail: "I don't expect [the review] to happen because I thought it was fair, hard racing between the two guys who are fighting for the championship. So it wouldn't have been anyway an easy pass, because that's not how I am and I don't think how it should be when you're fighting for the title."
Verstappen sits 14 points clear of Hamilton in the drivers' standings currently, with three races left to run in Qatar, Saudi Arabia and Abu Dhabi.