Stewards uphold Aston Martin's protest over Austrian GP results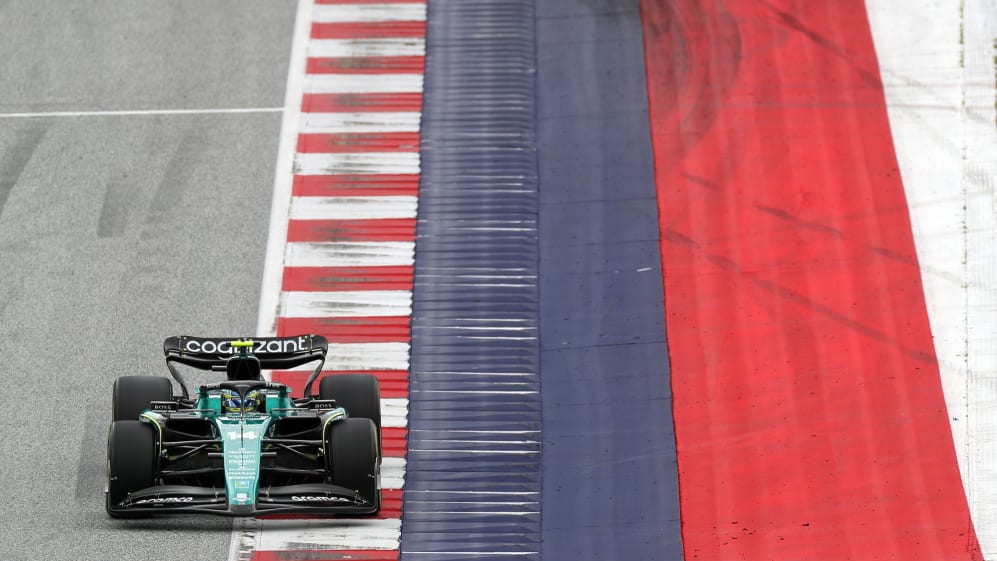 A protest from Aston Martin regarding the results of the Austrian Grand Prix has been upheld by the stewards, with additional penalties for exceeding track limits set to be applied to the final classification.
Aston Martin lodged a protest over the provisional classification shortly after Sunday's 71-lap encounter, in which several drivers were given penalties for track limits violations.
READ MORE: Verstappen beats Leclerc for victory in Austria to make it five wins in a row
An accompanying note from the stewards at the time explained that "having become aware of the existence of a number of deleted laps (due to exceeding track limits) that were drawn to our attention after the receipt of the protest" the panel "have requested Race Control to perform a reconciliation of all deleted laps with penalties applied".
After hearing from Aston Martin Team Representative Andy Stevenson, Nikolas Tombazis from the FIA and Diego Ioverno representing Ferrari, the stewards determined that the protest was admissible.
"An examination of the list of deleted lap times provided to the Stewards by Race Control, revealed that a number of track limit infringements had not previously been referred to the Stewards for potential penalty," the panel explained.
"It was determined that some of these infringements warranted a penalty that was not previously applied when the Provisional Classification was published. These penalties will be reflected in the Final Classification.
EXPLAINED: Why did so many drivers get penalised for track limits in Austria?
"Accordingly, the Protest is upheld and the Protest Fee is returned to the Competitor."
A separate note from the FIA in the aftermath of the race noted more than 1,200 instances of potential track limits breaches, adding that "we will renew our recommendation to the circuit to add a gravel trap at the exit of Turns 9 and 10" for future events.