Stroll: 'A combination of things' causing qualifying struggles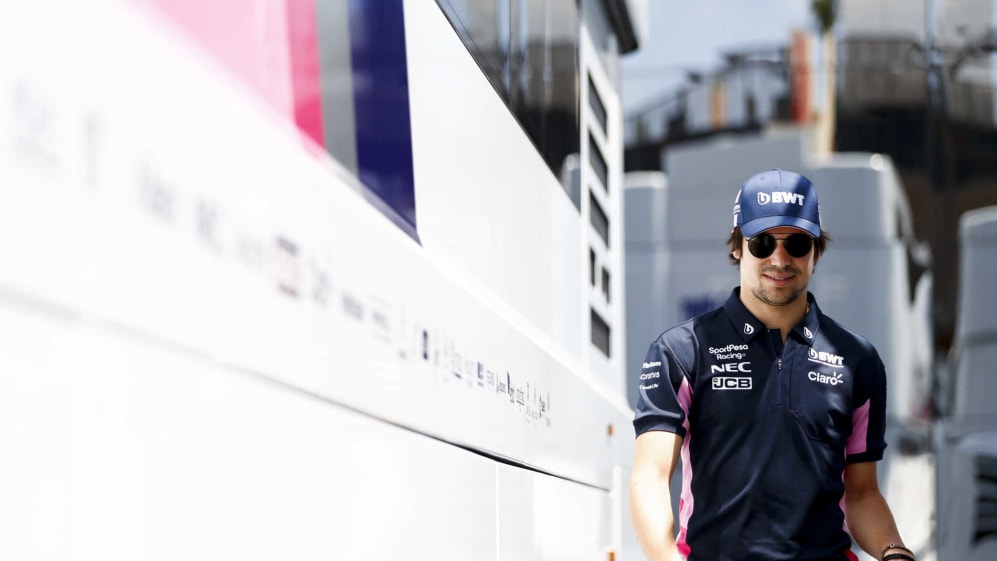 Lance Stroll impressed with a gritty drive to points on home soil last time out in Canada, but he and his Racing Point team left Montreal with a lot of work to do after he was knocked out in the first part of qualifying for the 11th time in a row. Stroll agrees it's an area he needs to work on.
Stroll has shown in the past, during his time at Williams, that he can have the speed over one lap – the Italian Grand Prix in 2017, albeit rain-hit, is a great example of that. But he's been on a difficult run in the one-hour shoot-out of late and that is making Sunday afternoon hard work.
"It's a combination of things," says Stroll when discussing where he is struggling in qualifying. "It's definitely something I've got to work on, it's something I want to be better at.
"We haven't really had the pace, the last few weekends. At the beginning of the season, I didn't execute perfectly and that knocked me out early rounds. However, the last few weekends, we just haven't had the pace to get through, with both cars getting knocked out.
"So that's a focus point moving forward because our race pace looks pretty strong. It's something we have got to focus on. It's not really structurally how we approach the weekends, it's a matter of developing the car, working on some areas of my driving and my qualifying – it's a combination of those things."
The midfield fight has been more intense than ever this season, with the team in the best-of-the-rest slot fluctuating across different race weekends. If Racing Point can take small steps, Stroll reckons they can make good gains.
"It's a very tight midfield, so every tenth counts," says Stroll. "Leading up to qualifying, we looked very strong and Sergio [Perez] looked very strong in FP3 and then unfortunately both cars knocked out in Q3.
"We're still looking into it. We're I constantly trying to make the car quicker, I believe that's what it comes down to, those extra couple of tenths to give us the performance to get through and then from there the car really comes alive in Q2 and Q3 so, we want to see some more of that."