Stroll admits he and Aston Martin 'lucked out' to score their strongest result of the season in Australia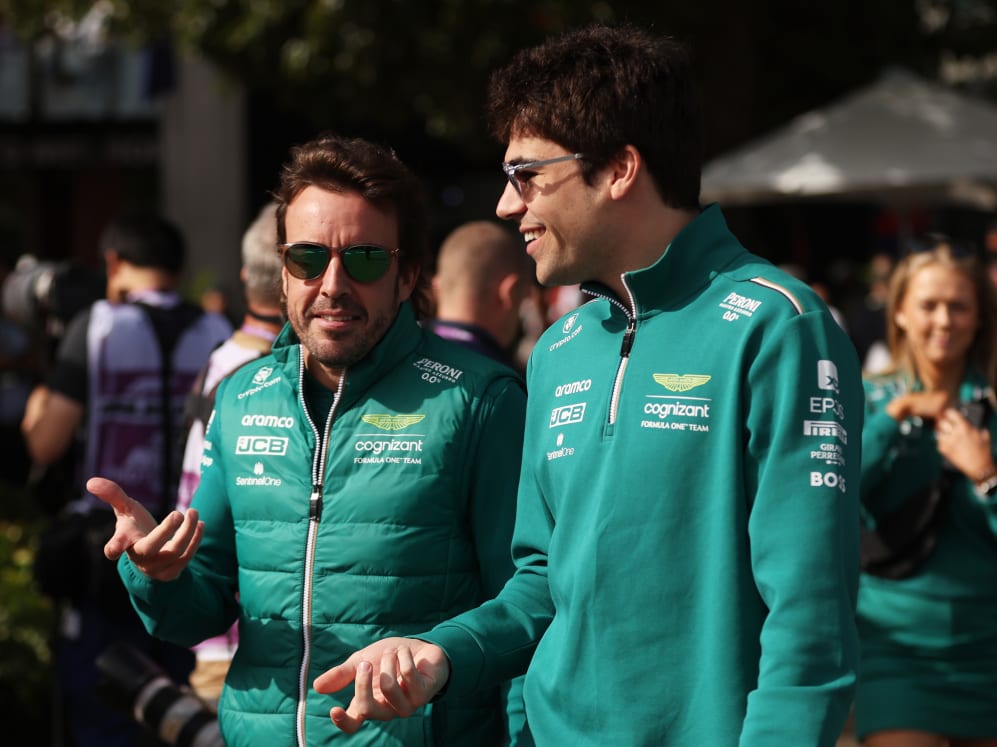 Lance Stroll expressed his relief at walking away from the Australian Grand Prix with a fourth-place finish after some late drama threatened to undo all of his and Aston Martin's hard work.
Stroll held sixth for much of Sunday's encounter at Albert Park and lined up in that position – three places behind team mate Fernando Alonso – for the third standing start of the day after a red flag triggered by Kevin Magnussen's crash.
READ MORE: Verstappen takes first-ever Australian GP win amid huge drama in Melbourne
Both Aston Martins were caught up in incidents when the lights went out, with Alonso being tagged into a spin by Ferrari's Carlos Sainz, before Stroll locked up into Turn 3 and slid into the gravel trap.
But just as Aston Martin's points appeared to have evaporated, the race was red flagged again, and a final Safety Car-led lap to the chequered flag used the order for the previous start – minus the cars that had been eliminated, which included fifth-placed Pierre Gasly.
As such, Alonso crossed the line to keep his podium spot, while Stroll came home fifth but jumped up another position to fourth as a result of Sainz being given a five-second time penalty for the aforementioned Turn 1 collision.
Reflecting on a long afternoon at the wheel, Stroll said: "Yeah, I mean, it was a funny race. I think we got away with some stuff going wrong at the end.
"I had my big lock-up, and I was kind of running in third, and then I went off the track just with the tyres being super cold, and Fernando got hit and spun.
READ MORE: Alonso reflects on 'rollercoaster of emotions' race as he takes third place in Melbourne
"Then you know, we lucked out with the timing of the red flags, so yeah… [we'll] take it, some good points."
Asked if there was some tension waiting for the late restart order, Stroll added: "For sure. Tension, frustration… I didn't know if I just threw away the podium kind of thing. Yeah, anyways, [we'll] take it."
Aston Martin's strong points haul – their best combined score of the campaign so far – puts them second outright in the constructors' standings, while it also means they have already surpassed their entire 2022 tally (65 to 55).