Stroll: Montreal opportunity to turn 2019 form around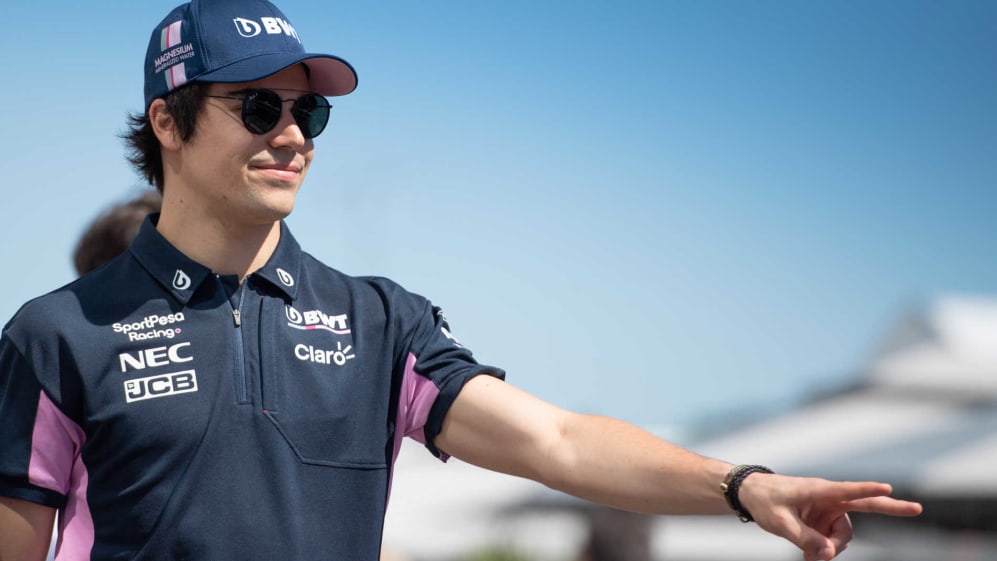 Lance Stroll heads into his home race weekend with a weight of expectation hanging over him, with the Canadian having scored a third of the points of his Racing Point team mate Sergio Perez, while he's yet to appear in Q2 this year. But ahead of the Canadian Grand Prix, the local hero was hoping that his team's previous form here – and some passionate home support – could help him get his season back on track.
Stroll's qualifying struggles in his new RP19 machine reached their nadir in Monaco last time out, with his best effort in Q1 a full 0.613s off Perez's time, as both drivers failed to progress out of the segment, while Stroll would go on to finish the race in 16th to record his fourth non-score of the year.
READ MORE: NFL, motorbikes and Schumacher fandom - Getting to know the real Lance Stroll
But when asked ahead of the Montreal race where his qualifying issues lay, Stroll accepted that both he, and the team, had weaknesses that they needed to resolve.
The last couple of events haven't suited our car – but there's definitely things on my side that I need to work on
"The last couple of races, the car hasn't been very competitive, which is the main reason really," he said. "In order to qualify well, you need a quick car, and the midfield being so tight, we see from track to track, teams have their strengths and weaknesses on different kinds of tracks. The last couple of events haven't suited our car.
"And then there's definitely things on my side that I need to work on, get to grips with the car," he added. "It's a new car, new environment for me and I need to work on my weaknesses and build on my strengths.
"On a positive side, the race pace has been very good, we've managed to score points in a couple of events. But we definitely want to be consistently more often in the points and fighting up at the front. That's the goal."
READ MORE: Plan for new Racing Point factory 'really encouraging' says Perez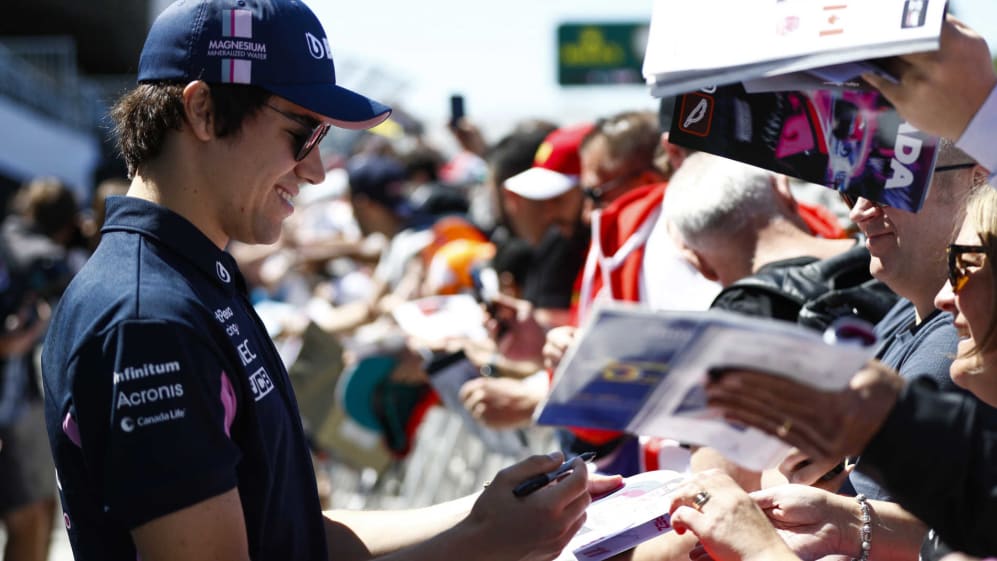 Racing Point, in their previous guise as Force India, have finished the last six Canadian Grands Prix with at least one car in the points, with Perez and Esteban Ocon scoring a sensational fifth and sixth place finish at the 2017 event – the same race where Stroll chalked up his first ever points in F1. And the Canadian – who, like last year, will have a grandstand named for him at the Circuit Gilles-Villeneuve's hairpin – is hoping that the track's characteristics, alloyed to the support of his home crowd, would make for a much-needed positive weekend.
"Historically, it's been a track that's suited our car," he said. "Of course it's a new year and the competition in the midfield is very tight but I think there's an opportunity for us this weekend. It's been a challenging couple of events in Spain and in Monaco, not managing to score points, but we're looking to turn that around this weekend."
Stroll's best results of the year so far have been a brace of ninth place finishes in Australia and Baku, putting him 16th in the drivers' standings with four points, while Perez sits in ninth place with 13 points.