Stroll says P9 was best result possible in Turkey after last gasp pass on Ocon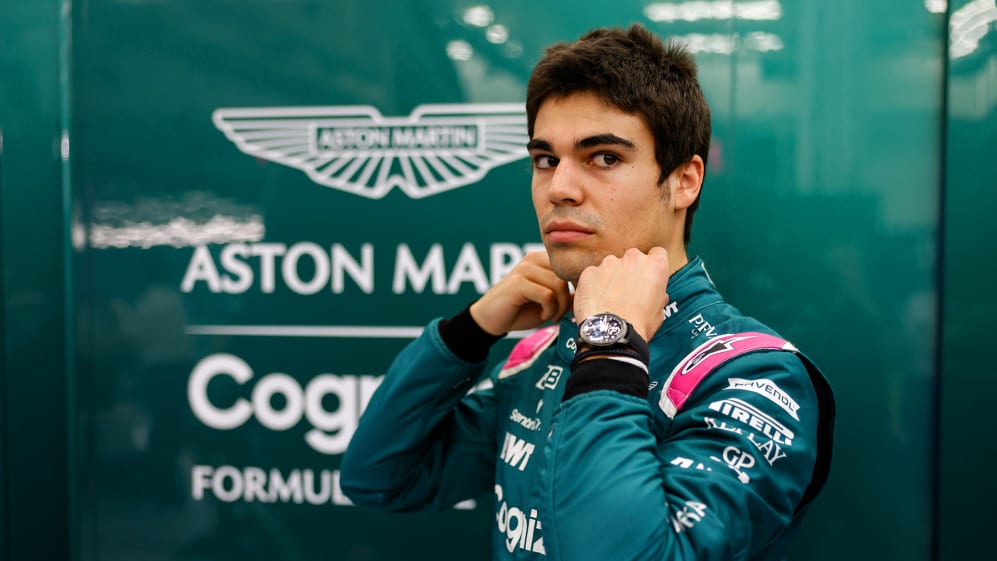 Lance Stroll took two points with a ninth-place finish in Turkey that was sealed with a late pass on Esteban Ocon of Alpine – and the Aston Martin driver said he couldn't have achieved much more at Istanbul Park.
Starting a solid seventh, Stroll emerged 11th after a slow Lap 39 pit stop, but made up two places in his second stint of the race – at the expense of McLaren's Daniel Ricciardo and Alpine's Ocon – to ultimately clinch P9 with five laps to go and take two more points for Aston Martin.
PODCAST: Lawrence Stroll on signing Vettel, working with Schumacher, and his Aston Martin masterplan
After the race, he said: "Yes, I think it was a good effort. Conditions were really tricky, and we did a really good job. We didn't have the fastest pit stop, so maybe we could have challenged [Ferrari's Carlos] Sainz – but I think he was a bit quicker than us today. Yes, looking back I think we got pretty much everything out of it."
Team Principal Otmar Szafnauer praised the Canadian for his pace in the damp, slippery conditions on Sunday, adding that he brought home useful points for the team after team mate Sebastian Vettel lost places due to a gamble to take slick tyres on Lap 36, eventually finishing P18.
"Lance drove superbly in incredibly tricky conditions, and, despite a slow pit stop, thereby scored two valuable world championship points as a result of his excellent ninth-place finish," said Szafnauer.
"Sebastian also started well, and was running in a solid top-10 position for the first half of the race, but he then took a gamble on a change to dry tyres [mediums] which did not work out – he had no grip at all. The very next lap he consequently had to come back in for new inters, but by that time his race had been compromised too severely for a points-scoring finish to be a possibility.
READ MORE: 'As soon as I left the pits, I knew it was the wrong decision' – Vettel on his disastrous mid-race switch to slicks
"It was one of those things: a gamble that simply did not pay off, which is how it goes sometimes when conditions are so difficult," concluded the Aston Martin boss.
Aston Martin have not managed to score points in consecutive weekends since the four-race stretch from Monaco to Styria, and sit seventh in the championship with 61 points ahead of the United States Grand Prix.