Technical
TECH TUESDAY: Have Mercedes finally cracked their porpoising issue with Barcelona upgrade package?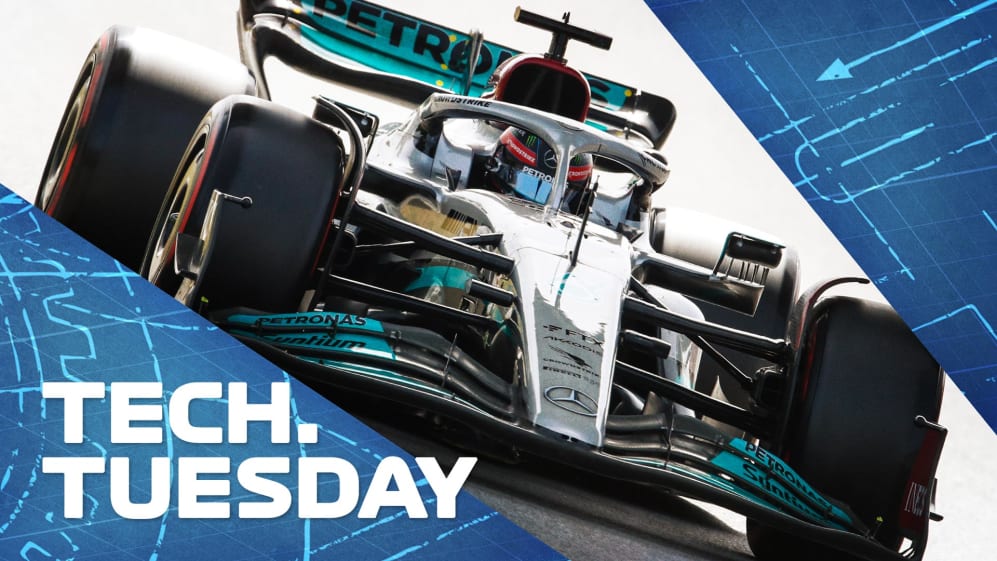 Mercedes believe they are on the road back to full competitiveness following the success of their significant floor upgrade in the Spanish Grand Prix, a race in which George Russell finished on the podium on merit and Lewis Hamilton showed terrific pace in recovering from his first lap incident with Kevin Magnussen's Haas.
The team feel they now understand the porpoising issue which prior to this race had forced the car to be run far from its optimum rear ride height, limiting its downforce. A major upgrade of the floor was fitted to the car for their 100km filming day at Paul Ricard prior to heading for Spain.
READ MORE: 'This is the start of our season' says podium finisher Russell after duelling with Verstappen in Spain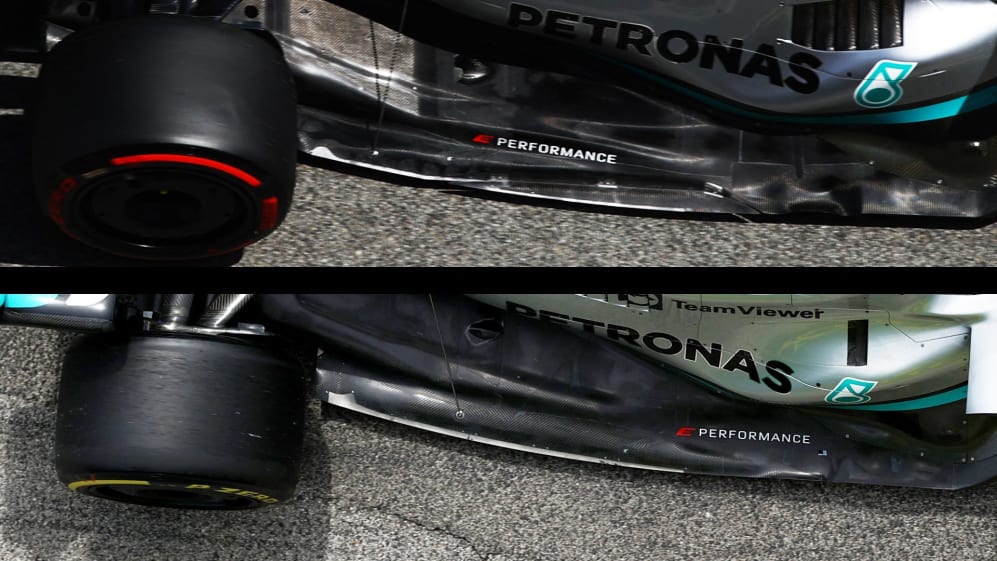 Although we have not yet seen the underfloor, changes to the shape of the venturi tunnel can be implied from the exposed upper area of the floor, as illustrated in Giorgio Piola's drawing below. A strip-like fillet (the centre of the three red arrows) has appeared on the outer edge of the floor, which appears to be a modular section allowing the tunnel shape to be tuned as required.
READ MORE: Hamilton left ruing first-lap contact with Magnussen after 'amazing' recovery to P5 in Spain
There is a heightened section just inboard of that, suggesting that the tunnel has a higher ceiling in this area. The whole inboard profile of the tunnel appears to have changed and it appears as if the expansion ramp angle at the back has been increased.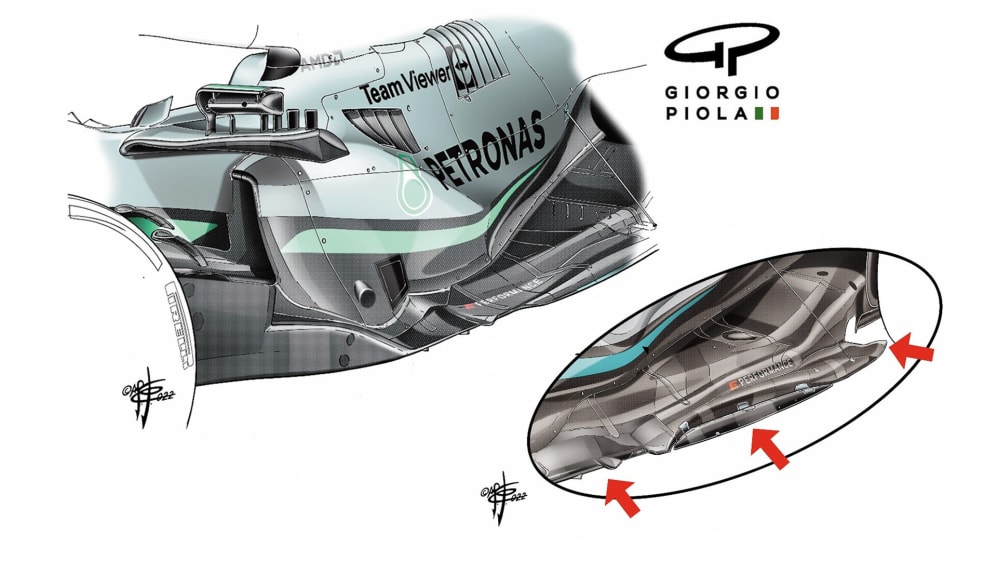 Both the higher ceiling and the bigger expansion angle would in theory make for a floor less prone to the airflow stalling at the lowest ride heights and thereby triggering porpoising. "It's the first time we've driven down the straight without bouncing," reported Hamilton. "We still have some bouncing but it's way better."
"The car is definitely reacting differently to before," added Russell, "and it's way better."
READ MORE: Horner wary of renewed Mercedes pace, as he reveals plan to discuss team orders 'openly' with Perez
The absence of porpoising on the straight greatly enhanced the car's straight-line speed, and Hamilton was fastest through the trap in qualifying.
We can see from the accompanying graph just how drastically the bouncing motion has been reduced – to the point that the W13 was one of the least afflicted of all the cars in Barcelona.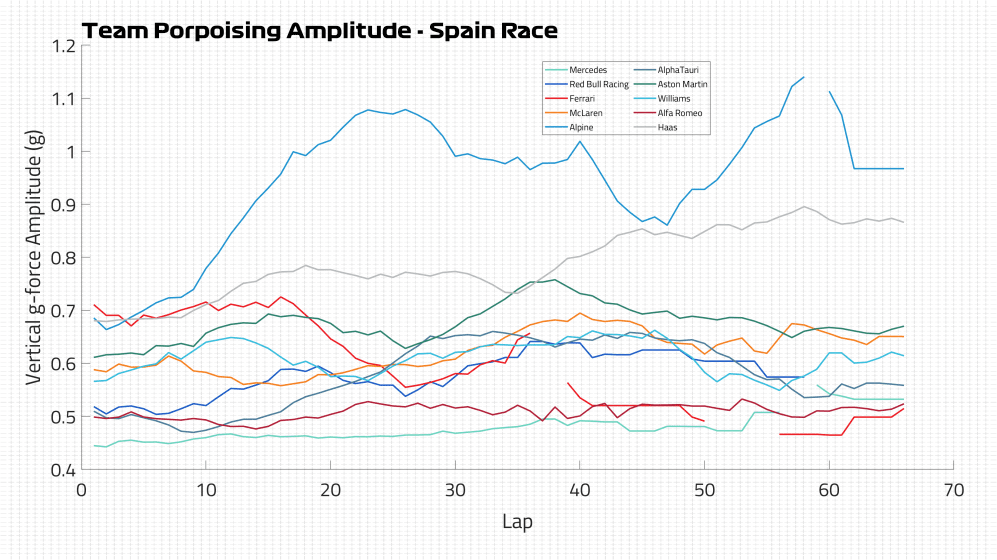 Now that setting up the car isn't all about raising the ride height until the porpoising is under control, the team are confident they can finally begin to properly develop it – and confident, too, that there's more to come.