Technical
TECH TUESDAY: The hidden upside of Mercedes and Alfa's DRS-boosting rear wing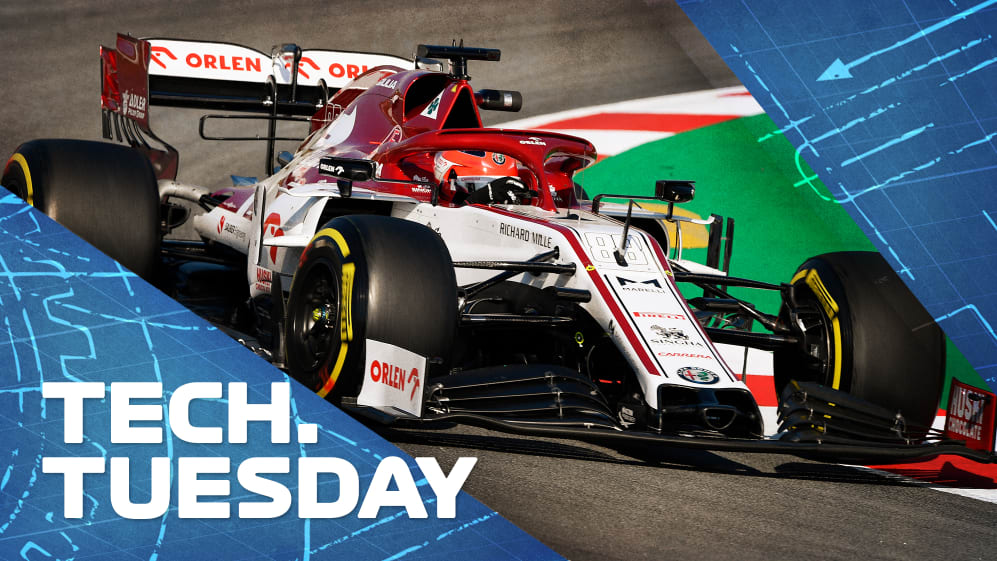 We have only had one chance to see the 2020 F1 challengers in action so far this year, at winter testing in Barcelona. DAS took all the headlines at the time, but F1 technical expert Mark Hughes also spotted another innovation being tried by some teams – this time at the very back of the car...
One of the frustrations of the virus-interrupted season is not getting to see the development programmes of the various teams play out. But even as early as pre-season testing there were some indications of technical experimentation that gave a clue as to development directions.
READ MORE: No more delays for new era of F1: 'It's definitely coming in 2022,' says Brawn
One such instance was provided by Mercedes when they tried, in the second week of testing, a new double mount for their rear wing. In their size and 'swan neck' shape, these mounting pillars echoed those already used by Alfa Romeo on their 2020 C39 model.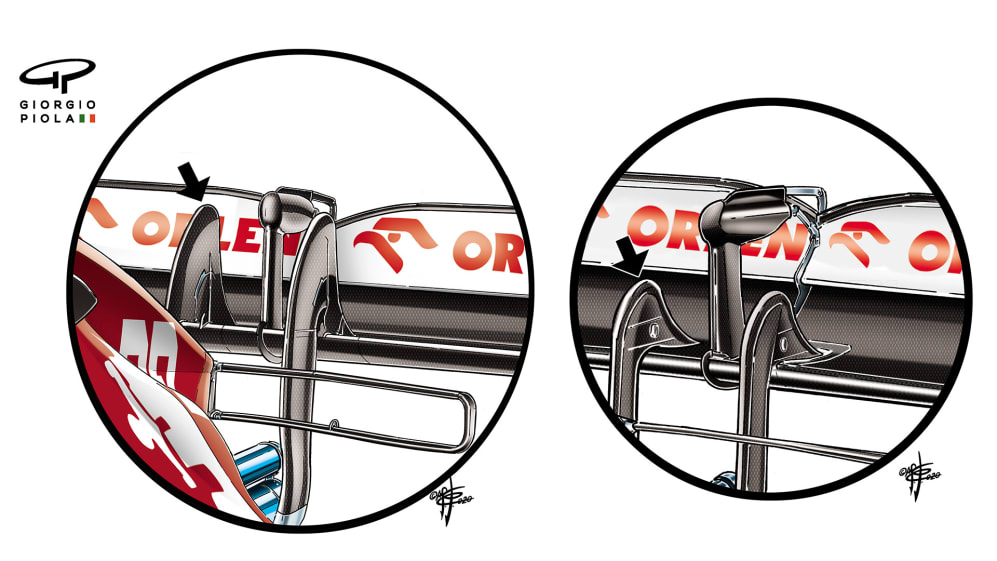 Alfa Romeo – and several other teams – have favoured the twin pillar mounts in the last few seasons, but those introduced on this year's C39 are hugely taller and more substantial where they meet the wing, as can be seen in the comparison above of the C39's wing (left) and that of its 2019 predecessor (right).
READ MORE: Why Ferrari have bucked the trend with their 'odd one out' nose concept - TECH TUESDAY
The piece in between the two pillar mounts in both cases is the DRS activation arm. It has been speculated that the placement and size of the mounts increase the effectiveness of the DRS, giving a greater drag reduction.
What they may also do, however, is limit the extent of transverse airflow across the wing as the car changes direction in the first part of a corner.
As the car changes direction, so the air is arriving at the wing at a different angle. If the stream of fast-moving air is allowed to migrate across the wing it reduces its effectiveness in creating downforce. The difference in air pressure between the top and underside of the wing is reduced as, therefore, is downforce.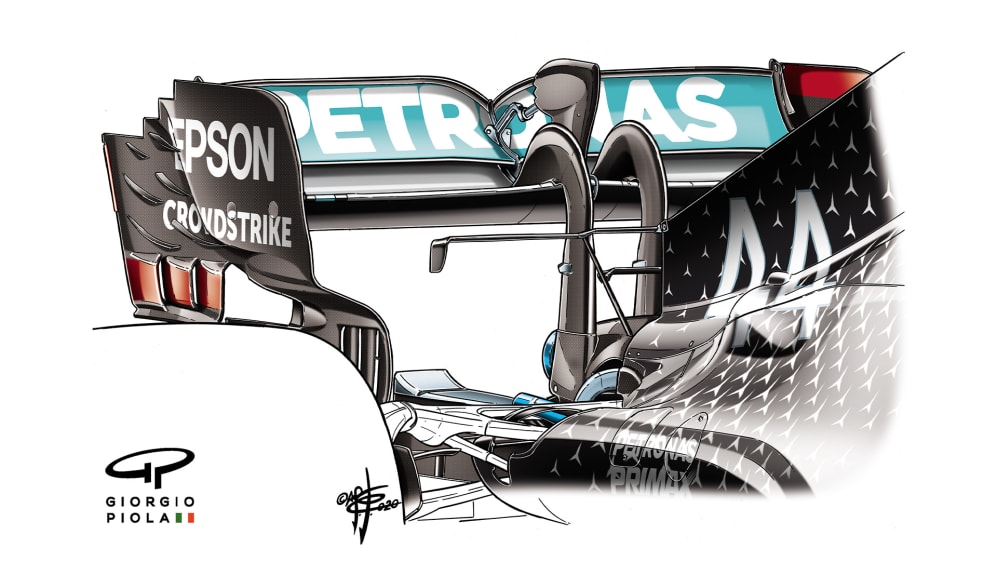 If the flow can be limited in how far it migrates as the car is in the process of turning, then the corner entry stability will be improved.
READ MORE: F1 plans immediate reduction in new budget cap, reveals Brawn
The regulations allow structures in this part of the car 100mm either side of the car's centreline and that has determined the placement of these two pillars.
The similarity of the Mercedes wing tried in the second week of Barcelona testing to that which Alfa introduced a week earlier can be seen in the image above. It remains to be seen just how crucial this design is.