Technical
TECH TUESDAY: Why there's more to Red Bull's 2021 pace than the regulation changes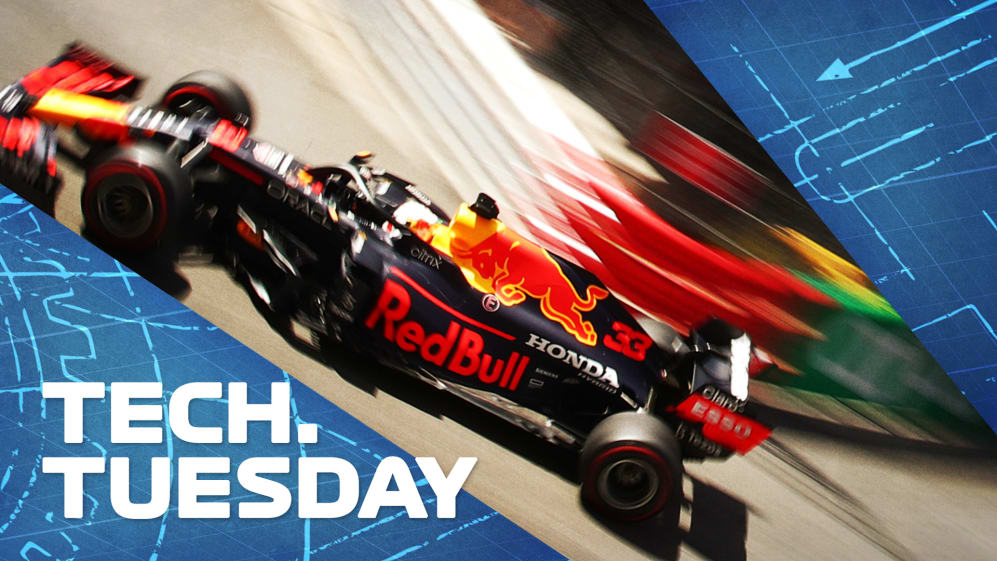 Red Bull lead the championship for the first time since 2013 after Max Verstappen's Monaco Grand Prix victory, so Mark Hughes examines how much of a difference the 2021 regulations have made to their success, and whether there's much more to it than that – with illustrations from Giorgio Piola.
Red Bull's RB16B has now won two of the first five races and their driver Max Verstappen leads the World Championship. The team are clearly much more competitive this year than last, when their car qualified an average of 0.6s slower than the dominant Mercedes.
READ MORE: Discover the upgrades that Red Bull hope will give them championship supremacy
Much of this closing of the gap between the two leading teams has been attributed to the way the revised floor and aero regulations of '21 have taken more performance away from low-rake designs, such as the Mercedes, than the high-rake Red Bull. There is almost certainly some truth in that, but that shouldn't obscure the fact that Red Bull have made big advances with their 2021 car.
The drawings below contrast the rear suspension/gearbox of the 2021 RB16B with that of this year's AlphaTauri AT02, which uses last year's Red Bull rear end. The comparison provides a neat illustration of where Red Bull have sought to make advances, even while being limited by the regulation development token spend.
We have already discussed this year how Red Bull ingeniously retained their existing suspension mounting points while still managing to sweep the suspension further back, to create more airflow volume around the diffuser.
But a look at the rear ends from beneath shows also how they have used the lower wishbone to make a much wider aerofoil shape. There are also small fins on the outer edges of the forward wishbone helping direct the airflow in the desired way. It is a much more aerodynamic-looking suspension layout.
READ MORE: Flexi wings – What are they and why is everyone talking about them?
The greater volume for the airflow around the diffuser can be appreciated by how much narrower the triangular 'heel' in the centre of the car just ahead of the axle line has been made. The extreme upward angle of the driveshafts in the latest layout can also be seen, which not only moves them up out of the most aerodynamically-costly areas but will also facilitate being able to run the car with even more rake.
In this comparison between the hard physical parts of last year's Red Bull and this season's RB16B, is the evidence that the team's resurgence is about much more than just a favourable regulation change.