Feature
Flexi wings – What are they and why is everyone talking about them?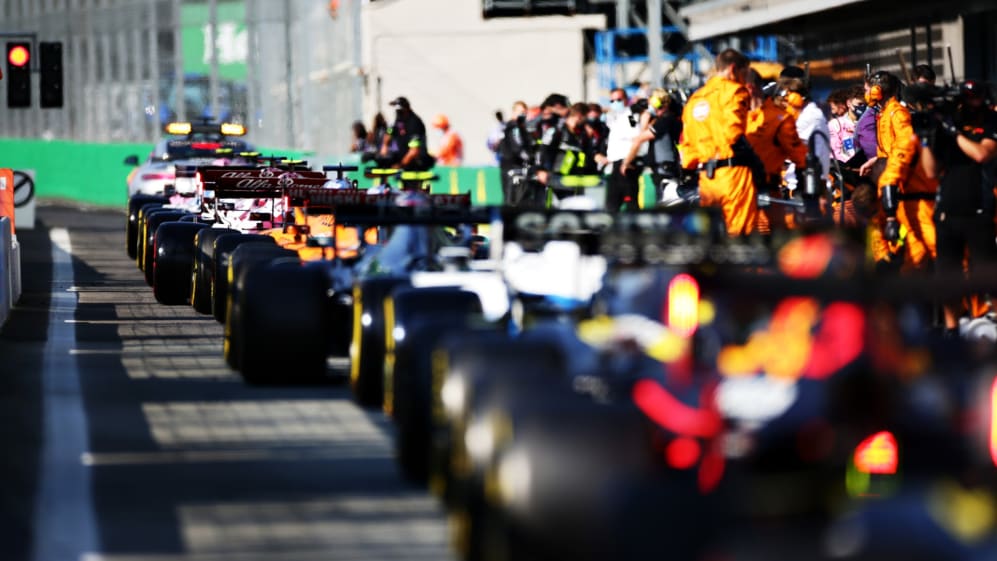 You may have heard a lot of chatter recently about so-called flexi wings, with several team principals weighing in on the matter. What you may not be sure about is what all the fuss is about, so here's our guide to what's going on – and what it means for the future…
What is the issue?
The rules (Article 3.8 of the Technical Regulations specifically) dictate that all components influencing a car's aerodynamic performance – such as front and rear wings – must be "rigidly secured to the entirely sprung part of the car" and "remain immobile in relation to the sprung part of the car".
In other words, moveable (or flexible) aerodynamic devices are not allowed – save for the DRS – because in theory they can offer a performance gain.
READ MORE: 'It will catch us out at some events' – Vowles reveals Mercedes' key weakness compared to Red Bull
To make sure parts are not flexing (or moving) under aerodynamic load, the FIA puts wings through load and deflection tests. If a part fails the test, it can't be used.
However, the FIA "reserves the right to introduce further load/deflection tests on any part of the bodywork which appears to be (or is suspected of) moving whilst the car is in motion". And earlier this month, without accusing anyone of breaking the rules, the FIA issued a technical directive stating that the load tests would be changing.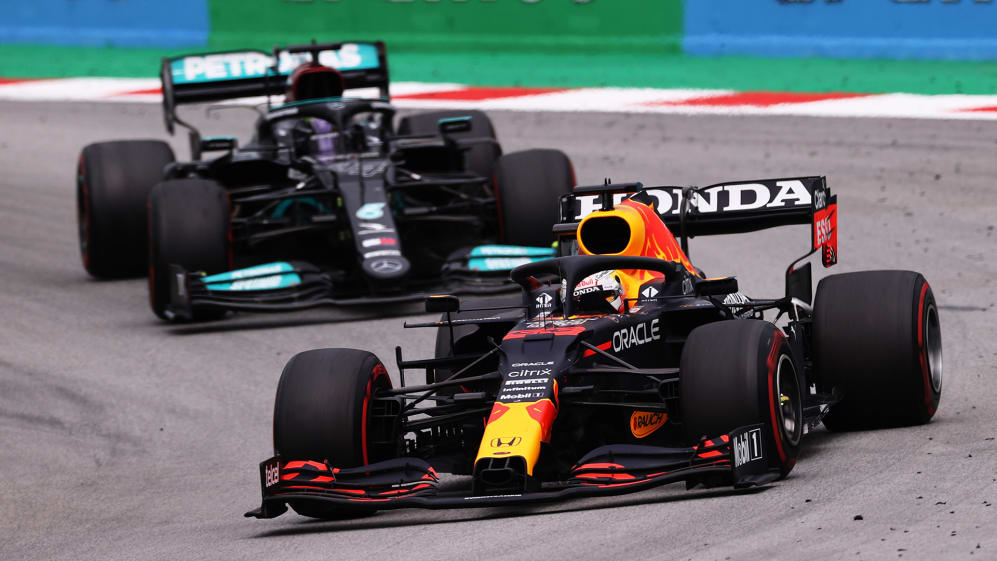 Why has it come up now?
Some teams believe that the rear wings on rival cars are flexing too much this season which could in theory provide a small performance advantage – with world champion Lewis Hamilton saying in Spain that "the Red Bulls are really fast on the straights. They have this bendy wing on the back of their car which they put on today and they gained at least three-tenths from this wing".
In response to that, Red Bull boss Christian Horner said: "I saw the comment. Of course the car is scrutineered thoroughly and there's fallback tests, all kinds of different tests it has to pass.
READ MORE: FIA to introduce new tests on Formula 1 rear wings from June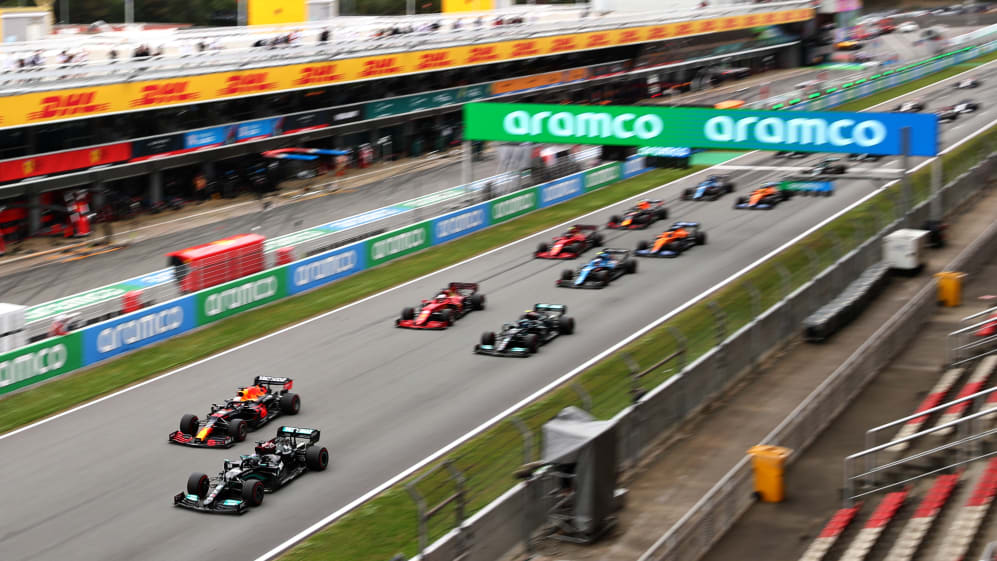 "The FIA are completely happy with the car, that it's passed all of those tests that are pretty stringent so I was surprised to see his comments on that.
"But it's something that Toto [Wolff] has mentioned to me previously, so I doubt it was Lewis' opinion. It probably came from elsewhere."
It's worth noting from the outset that no team has failed a deflection test, but some teams – including Mercedes, who are locked in a tight title fight with Red Bull – are unhappy because they believe that such flex contravenes the rules.
READ MORE: Discover the upgrades that Red Bull hope will give them championship supremacy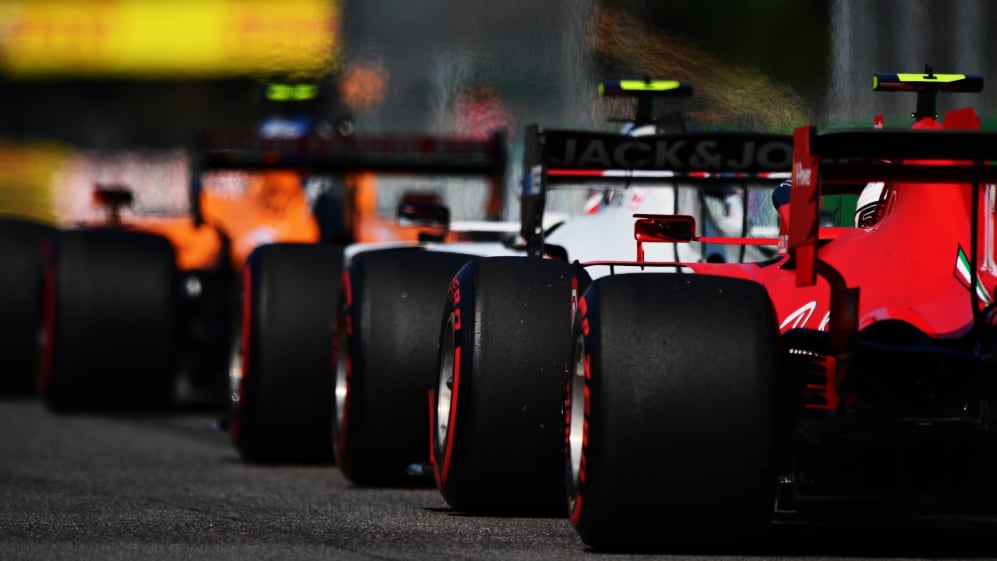 How have the FIA reacted?
Ahead of the Monaco Grand Prix, the FIA's Head of Single Seater Technical Matters Nikolas Tombazis issued a Technical Directive, a document which seeks to clarify the rules, to all 10 teams.
It outlined a series of tougher tests with higher load values on rear wings. They will also use on-board cameras to monitor how rear wings move at speed, with teams required to put 12 markings on certain areas of the wing to allow for analysis.
The FIA did not suggest any particular team was at fault, but did say the new tests were as a result of them becoming aware of some cases whereby rear wing designs comply with requirements but nonetheless exhibit excessive deflections while the car is in motion.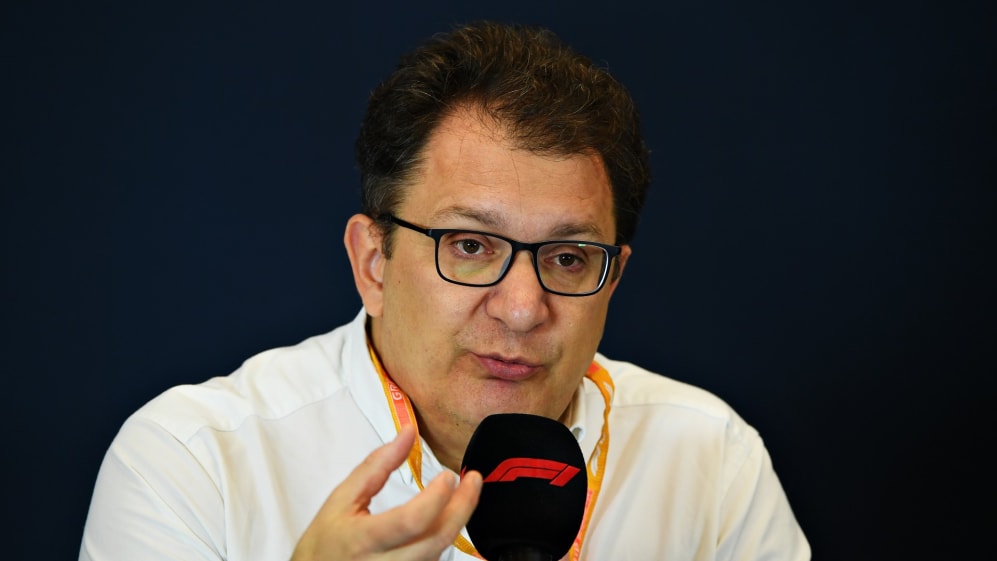 When does the directive come into force?
June 15, which is after the Azerbaijan Grand Prix and ahead of F1's trip to Paul Ricard in France.
Some teams, such as Mercedes and McLaren, are unhappy that that the new tests are not being applied immediately, especially as a flexing rear wing could be beneficial on Baku's long pit straight.
"It's clear that, if you have a back-to-back race, or maybe even two weeks, it's too short for everybody to adjust – but we're having four weeks to Baku and it is incomprehensible that, within four weeks you can't stiffen-up a rear wing for the track that is probably the most affected by flexible rear wings," said Mercedes Team Principal Toto Wolff.
"That leaves us in no-man's land, because the Technical Directive says the movement of some rear wings has been judged as excessive – so teams who would run these kinds of wings are prone to being protested and probably this is going to do to the ICA (International Court of Appeal), and nobody needs this messy situation."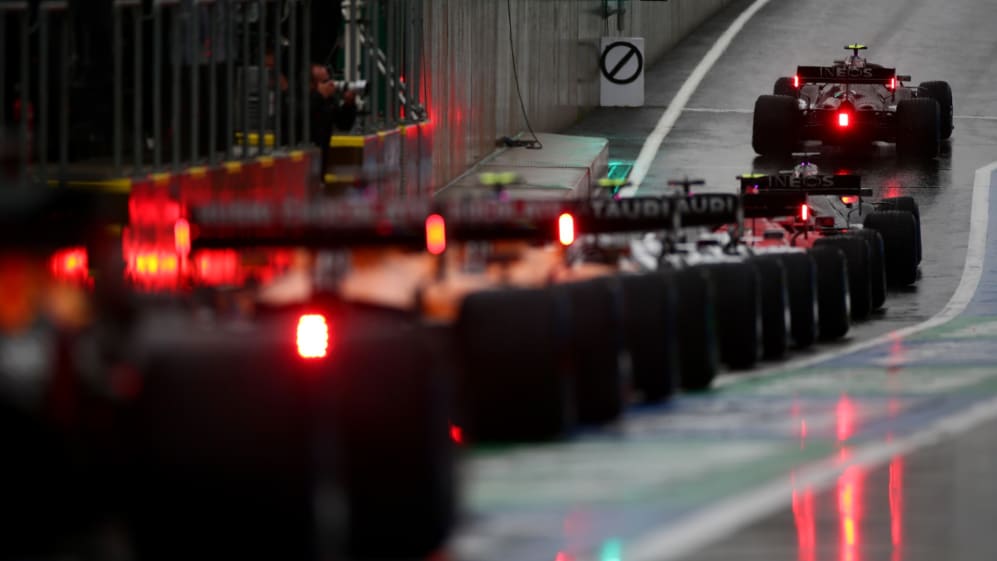 McLaren Team Principal Andreas Seidl added: "We strongly disagree with the timing of the introduction. For us, there's no reason why it should be late for the two races and if the guys that have designed the cars in order to have these flexi-wings two more races, to have the benefit from it because from our point of view, what these guys are using is clearly against the regulations because the test that is in place is not the only criteria you have to meet in terms of being compliant with the regulations.
"That's why we are having a dialogue with the FIA at the moment, because I think it's a good opportunity for the FIA to show a strong hand here and not accept this any more, from today onwards and yeah, we take it from there."
READ MORE: Horner says Red Bull have had no issues getting into title fight mode, saying 'we've always been sharp'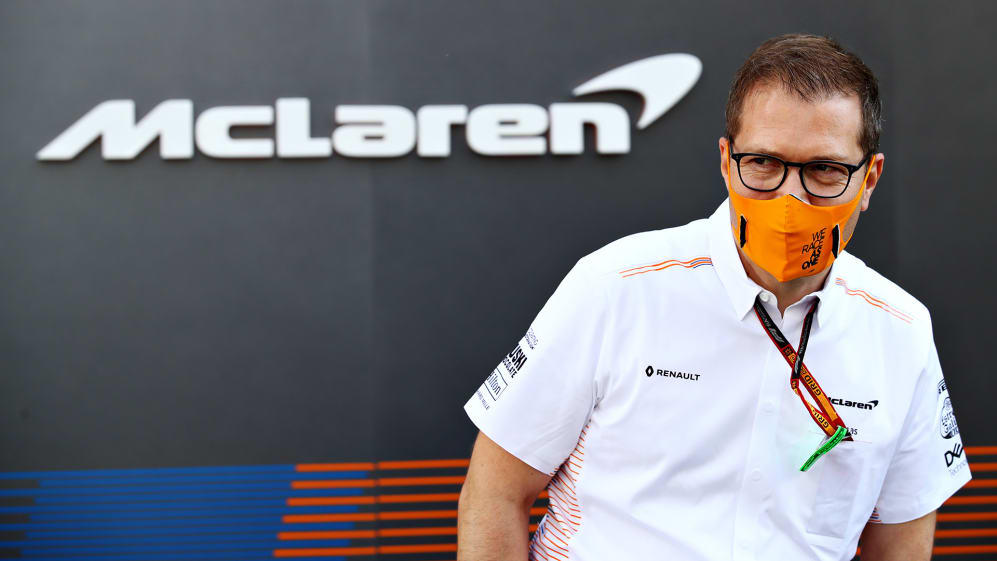 What's the upshot of the directive?
Several teams on the grid will have to make changes to their rear wing.
And because of that, some say they need time to do that, which is why they are supportive of the delay in enforcing the new tests.
"When you're effectively changing a rule, there has to be a lead time," said Red Bull boss Christian Horner. "You can't expect parts just to magicked up overnight with the costs that are incurred with that. The car complies with the regulations that have been there for the last 18 months or so with these load tests and then the test or the regulation has been changed or the test has been changed and there has to be a notice period for that."
READ MORE: Formula 1 and Global Citizen are racing to eliminate single-use plastic
Red Bull are one of those teams who need to make changes. Alfa Romeo are another. As are Ferrari. And Wolff said Mercedes would be making tweaks, too, suggesting it might actually be a benefit to them.
"We will need to modify our wing," said Wolff. "We need to soften it. Our wing is extremely rigid, complying to the famous article 3.8 that it must remain immobile. The new test that has been introduced is a half-baked solution which is giving us opportunity and the whole thing can soften and can bend more in the future."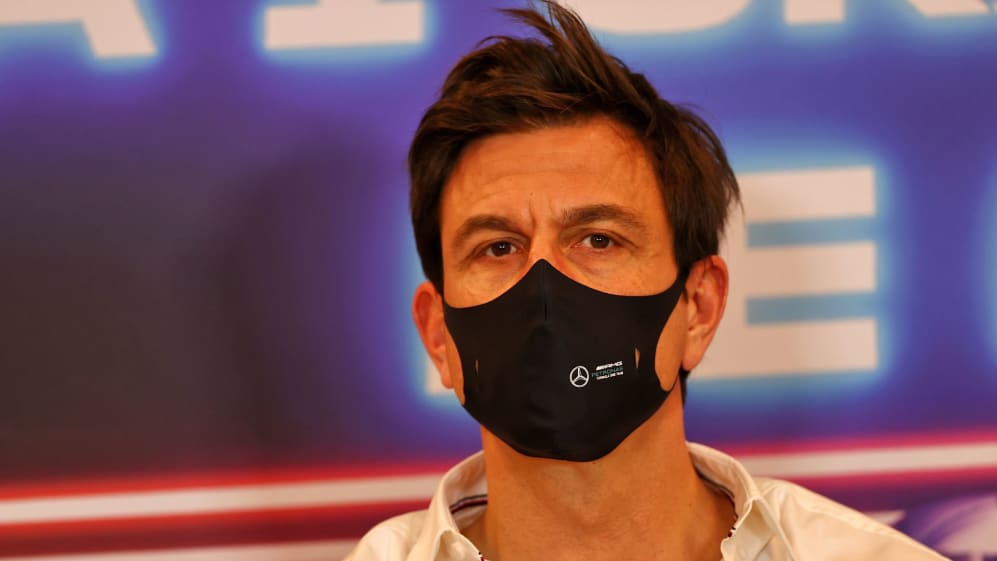 Will the directive be the end of the matter?
That remains to be seen, with some suggestions that if rear wings are being looked at, front wings should be looked at, too, because they aren't the only parts which may or may not flex.
"It's a competition, at the end of the day, and there are tests that are in place for the FIA to measure that which is what they do, and they vary those tests from time to time, but the whole car is under aerodynamic influence," said Horner.
READ MORE: Have the 2021 rule changes swung the advantage from Mercedes to Red Bull?
"A lot of noise is being made about the rear wing of the car, but just look at some footage from Imola at the front of our competitor's car and it will show you very clearly flexible aerodynamics which, as we know, the front wing is a far more sensitive part of the car than the rear of the car, so you pick on one part of the car and inevitably that is just going to move around.
"Of course that's very difficult for the FIA to police, which is why they are continually evolving these checks and processes, which each team then obviously has to comply with. But to think that everybody's aerodynamic surface was completely rigid would be a fallacy. On every single car on the grid it's just not the case. You can visibly see that."