'That's when I realised he was different from other drivers' – De la Rosa reveals the moment he knew Alonso was special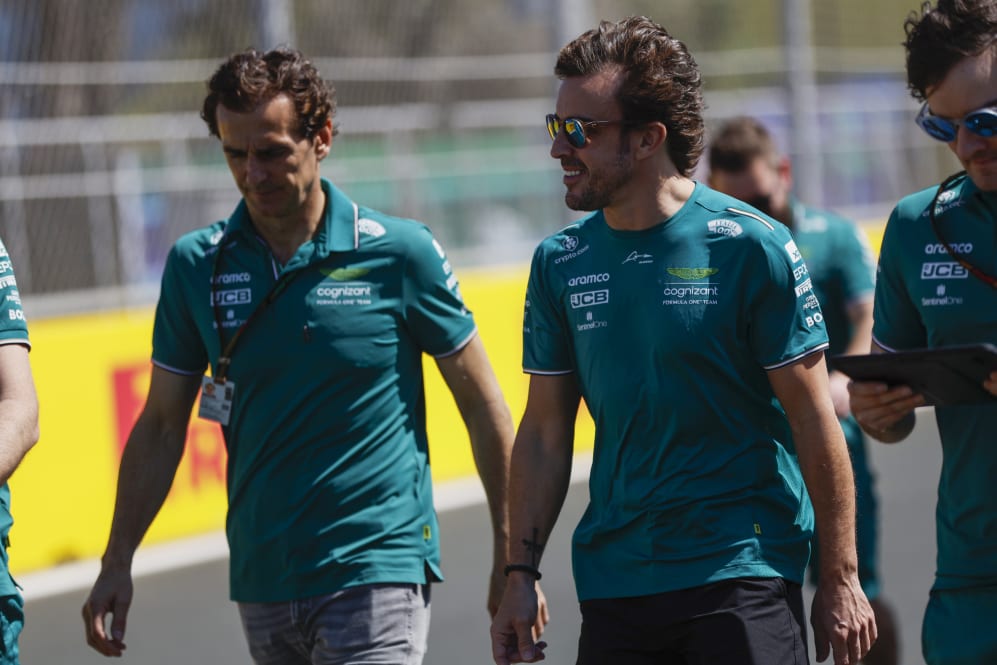 Aston Martin ambassador Pedro de la Rosa has revealed the exact moment he knew his team's current driver and his former rival Fernando Alonso was "different from the others drivers", and set for great success in Grand Prix racing.
De la Rosa had a long career racing in Formula 1 for the likes of Arrows, Jaguar and Sauber – and he also worked with Alonso as a test driver at both McLaren and Ferrari.
But the Spaniard explained he knew his countryman was something special at their home race in Barcelona back in 2001 – Alonso's maiden season in the sport.
READ MORE: Alonso makes Brawn GP comparison after Aston Martin's leap up the order this season
"Barcelona, 2001, the Spanish Grand Prix, that's when I realised, he was different from other drivers," de la Rosa explained in an interview published on Aston Martin's website.
"I was at Jaguar, he was at Minardi. I had a problem in qualifying so started from the back of the grid. Fernando, in a much less competitive car, was a couple of positions ahead and we fought in the opening laps.
"His car had no grip whatsoever, it was undriveable, but somehow, he was fighting while driving on an absolute knife edge. The way he was balancing the car through the corner I remember thinking, wow, this guy is really good."
Alonso recently took the 100th podium of his Formula 1 career that has spanned 21 seasons – becoming the sixth driver to achieve this feat – and De la Rosa has explained why his fellow Spaniard's longevity is so impressive.
READ MORE: Krack assesses whether Aston Martin are now F1's second-best team – and if they can catch Red Bull in 2023
"There are many world champions who lose their edge when they no longer have a competitive car. Fernando is not like that," said the man who's career best finish in F1 was second place at the 2006 Hungarian Grand Prix.
"He's maintained his level and his motivation. To have achieved as many F1 podiums as he has and to still have that same hunger as when he first started, despite not having a competitive car for so many years, is something I really admire about him."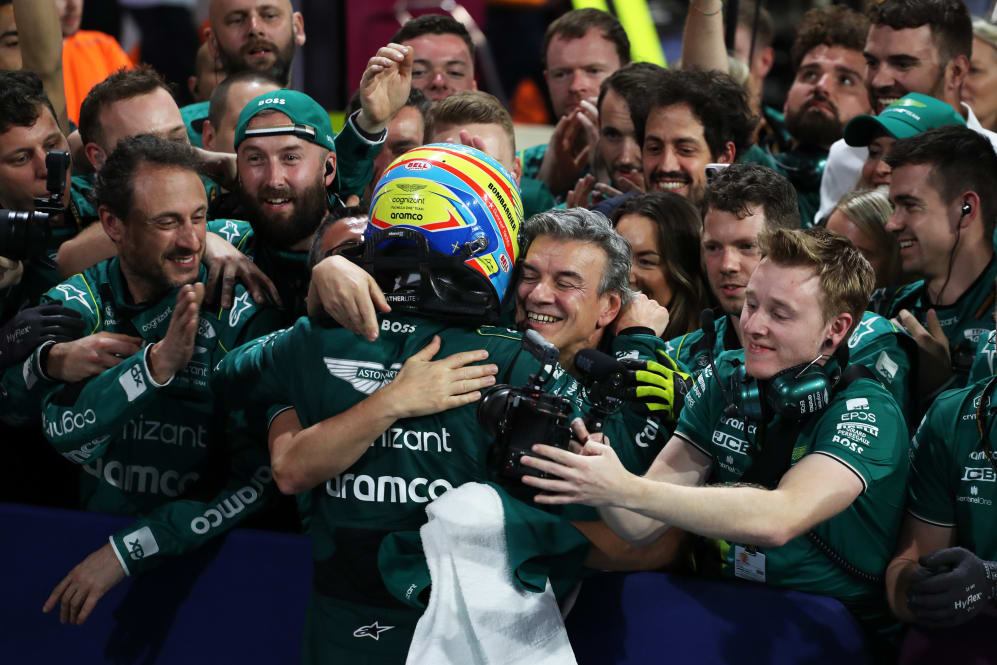 De la Rosa also revealed what a "fitting finale" to an F1 career would look like for Alonso, who last won the championship back in 2006.
PALMER: Why the teams will need to tighten up their procedures after a spate of recent penalties
"It would be a dream come true to see Fernando crowned World Champion again. He deserves it. Anything you do in life, if you give your best, sooner or later you will be rewarded, and Fernando has given his best for decades," said de la Rosa.
"When you consider the journey, he's been on, everything he's put in and everything he's been through, winning the World Championship again would be a fitting finale to a remarkable F1 career."