Feature
The championship decider and a farewell to a legend – 5 storylines we're excited about ahead of the Abu Dhabi GP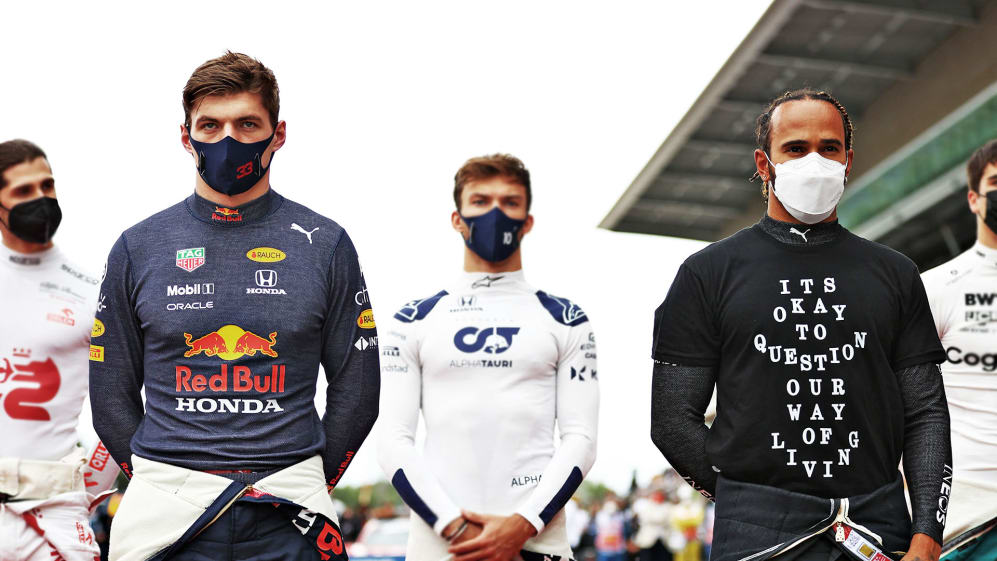 It all comes down to this: 21 races down, zero points in it, the drivers' championship will be decided at the Abu Dhabi Grand Prix. But that's not all that needs settling this weekend, so here are a selection of the stories we expect to be making headlines at the Yas Marina Circuit.
1. The title decider
How could we start anywhere else? It has felt for a while like this season was destined to go down to the last race, but then the unpredictability of the whole year and the twists and turns that just kept coming made it tough to believe it would happen.
The equation now is a very simple one: winner takes all.
PALMER: After title rivals' ill-tempered Jeddah battle, who holds the psychological advantage for Abu Dhabi?
And by winner, that doesn't mean of the overall race. That's just whoever finishes ahead of the other out of Max Verstappen and Lewis Hamilton (in the points-paying positions). With a few more asterisks to add…
Firstly, if the pair are tied on points then Verstappen will be world champion, as he has one more win than Hamilton this year (and if Hamilton wins in Abu Dhabi, they won't be tied on points). For that to happen, both could fail to score OR Hamilton could finish ninth and Verstappen 10th with the fastest lap. That's the only way they remain tied on Sunday night.
Tenth for Hamilton with Verstappen outside the points but with the fastest lap would see Hamilton win the title, because the fastest lap point is only awarded to a driver finishing in the top 10.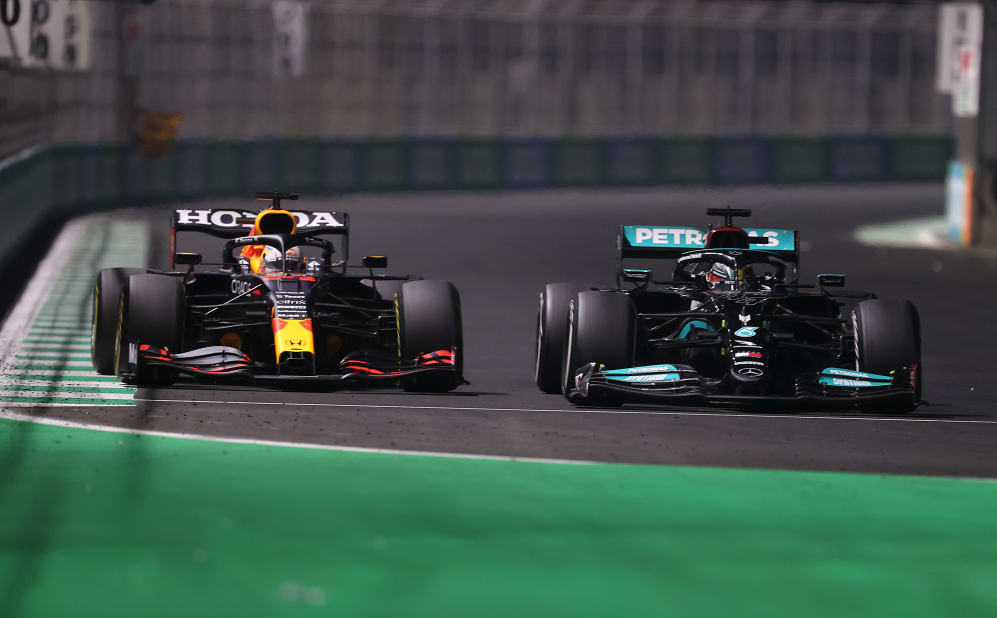 2. The other championship permutations
But it's not just the drivers' title that will be decided this weekend, with a number of other (potentially lucrative) positions to be finalised.
In terms of titles, the constructors' championship is still up for grabs, but Mercedes head into the weekend as the heavy favourites. They have a lead of 28 points ahead of the final round, with a maximum of 44 available. Again, Red Bull will win the title on victories if they're tied, but Mercedes only need to score 17 points in total to confirm the championship, so fifth and sixth would be enough.
READ MORE: Ross Brawn on 'fabulous' Saudi Arabian debut, the rise of Ocon and the Abu Dhabi showdown
Behind them, Ferrari are also as good as confirmed for P3, sitting 38.5 points clear of McLaren. AlphaTauri face the tall order of needing to outscore Alpine by 30 points to finish fifth (or 29 if they win the race) so the closest constructors' battle is Alfa Romeo chasing 11 points to overhaul Williams. Unlikely, but this has been a strange season.
For the drivers' standings, Valtteri Bottas and Sergio Perez have wrapped up third and fourth place respectively, but the battle for fifth is tight with Charles Leclerc four points ahead of Lando Norris, who in turn is 4.5 points clear of Carlos Sainz. The two Alpine drivers are also just five points apart – advantage Fernando Alonso there – in terms of who claims the last spot in the top 10.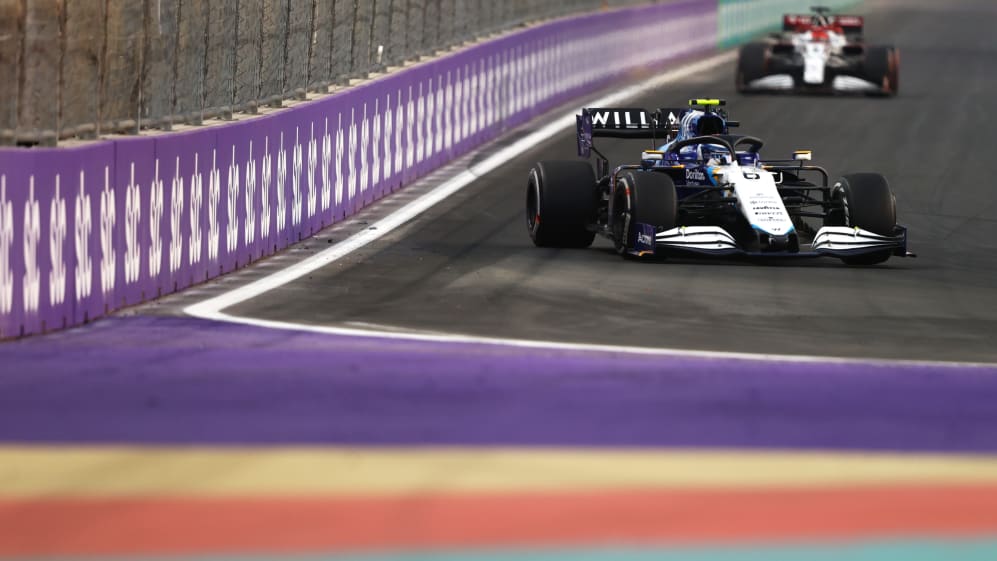 3. Kimi's last race
There will be a lot of goodbyes at the end of this weekend, some a little more significant than others. While the F1 paddock will disperse to an extent after over nine months battling it out, one driver who won't be coming back is Kimi Raikkonen.
F1's most experienced driver in history is set to start his 349th and final Grand Prix on Sunday, at the venue where he delivered iconic team radio messages and took the first victory of his comeback in 2012.
READ MORE: From Malaysia 2003 to Austin 2018 – Ranking Raikkonen's best wins from 10 – 1
The 2007 world champion has thrilled fans for two decades and is one of the most popular drivers on the grid, in part due to his demeanour and approach, and he will be missed from the grid. But Raikkonen has certainly earned his retirement after a fantastic career that also yielded 21 wins, over 100 podiums and 18 pole positions.
4. Honda bowing out
While a championship-winning driver leaves Formula 1, so too does a hugely successful engine supplier that has been on quite a journey over the past seven years.
Honda returned to F1 with McLaren in 2015 and endured a tough re-introduction to the sport, entering a year after the implementation of the V6 turbo power units and finding themselves having to play catch-up. After progress in 2016, it all went south a year later and there was an early split between the two, before Honda found a new home with Toro Rosso.
ANALYSIS: Why Red Bull have decided to go all-in with bold new engine strategy
That was a precursor to a Red Bull supply deal, but Christian Horner's team wanted to see results – and they duly got them, as Pierre Gasly finished fourth in just Honda's second race with the now AlphaTauri outfit, while further encouraging signs convinced Red Bull to sign a deal.
It has been a very successful partnership, with 16 wins and 12 pole positions coming in the last three seasons, including 10 victories so far this year. While the power unit technology will transfer to Red Bull – with Honda support – the Honda name itself will disappear from F1, but they might still sign off with a title or too…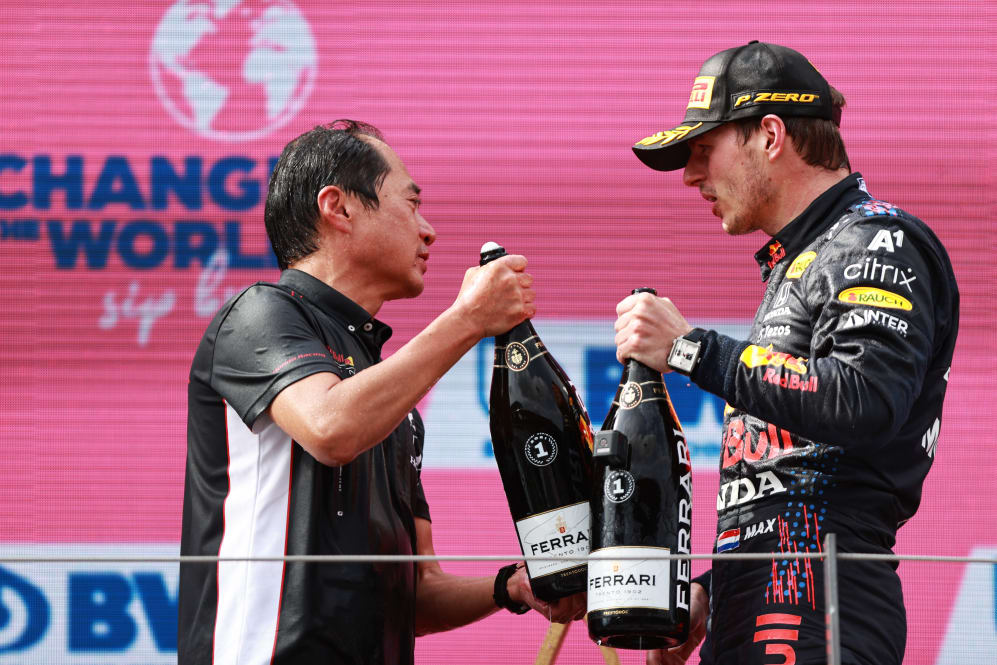 5. A new layout at a familiar venue
As if we needed any further curveballs to be thrown into the mix ahead of the season finale, the Yas Marina Circuit has had a makeover to try and improve the racing on offer. What was often a tough track to overtake on has been remodeled in two key areas that are set to lower the lap time noticeably.
The first change comes at the hairpin, where the track now cuts out the previous slow chicane (what was Turn 5 and Turn 6) and creates a fast first sector that drops down to a wider, faster left-hander leading onto the long back straight.
REVEALED: The track changes aimed at improving overtaking at Abu Dhabi's Yas Marina Circuit
Then the marina complex has also had a major change, as what was four corners – three close together from the previous Turns 11/12/13 and then a 90-degree left-hander at Turn 14 – have now been reworked into one sweeping left-hander that will be much higher speed.