'The difference is pretty obvious' – Drivers 'positive' about ability to follow cars under 2022 regulations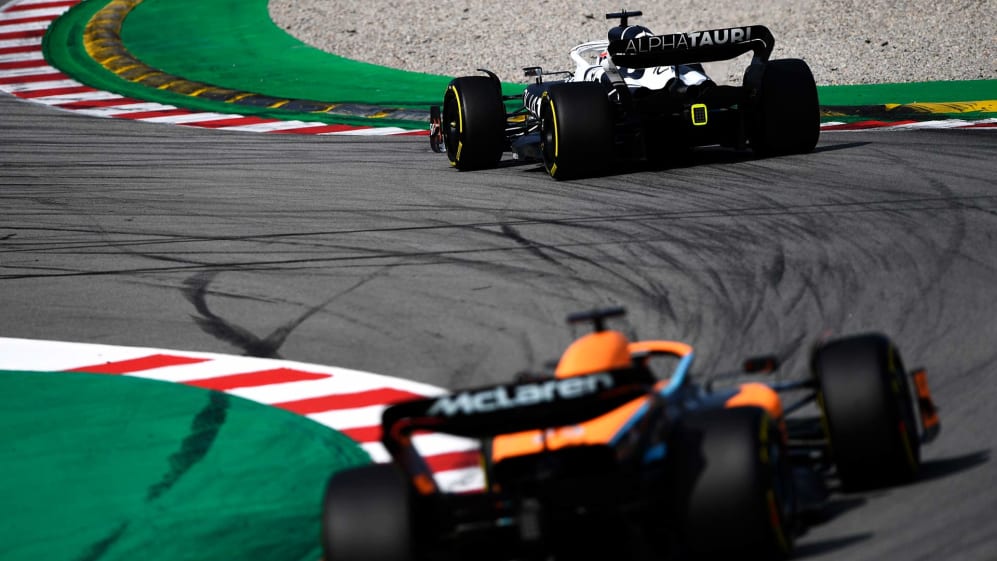 By the end of Day 2 in Barcelona, the entire grid had had a chance to try the new 2022 cars and get a feel for how they handled. And with such sweeping regulation changes, there was plenty to get used to, with some drivers keen to see how closely they could follow another car around the Circuit de Barcelona-Catalunya.
Max Verstappen had the wheel of the RB18 all day on Wednesday, completing a mammoth 147 laps.
READ MORE: Leclerc fastest for Ferrari on Day 2, as red flags pause proceedings in Barcelona
And while he was on his own for most of those, he did occasionally manage to find company and sounded optimistic about the prospect of following when the racing gets under way in Bahrain next month – with the new rules having been designed with the intention of improving that characteristic on Formula 1 cars.
"I have been following a few cars, it seems a little bit easier to stay behind," said the Dutchman on Thursday. "At least you don't have these weird corners where you suddenly have understeer or a mass of oversteer.
"I don't expect it to be fully gone where you can follow [right behind] the rear diffuser – at least not at the speeds we are still doing in F1 – but it all seems a bit more under control," he added, which was a sentiment Ferrari driver Charles Leclerc agreed with.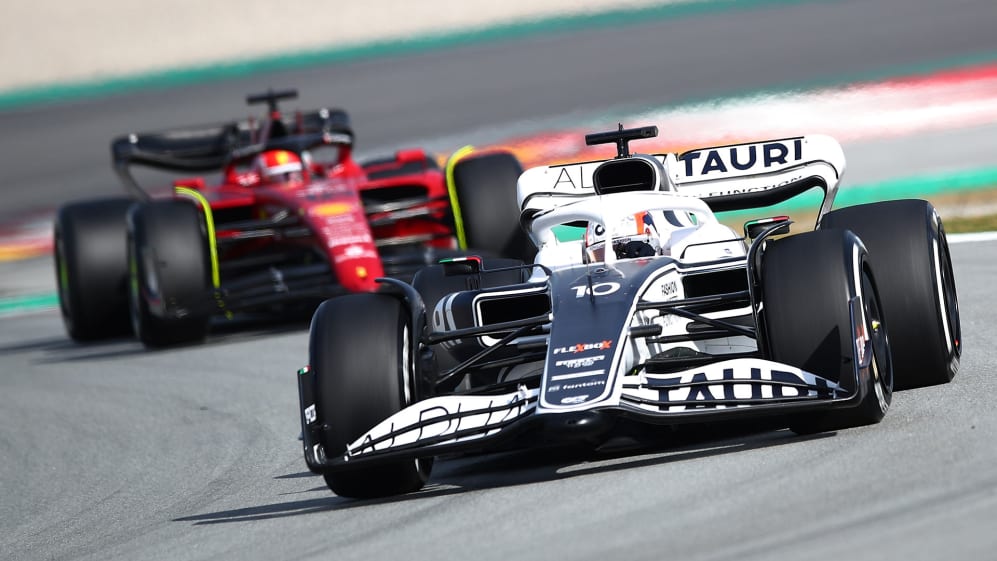 "I tried, it felt a bit better until you get really, really close," said Leclerc. "Then you obviously feel a bit the loss of downforce, but I'll have to do a few more laps behind a car."
READ MORE: Ferrari 'outsiders, not favourites' despite strong pre-season form, says Binotto
His team mate Carlos Sainz said he was feeling "positive" about following another car, meanwhile, with that a specific part of his run programme – something made much more difficult with no team mate on track during pre-season running.
"We did that on purpose, obviously," said Sainz, who was spotted trailing the likes of Verstappen, Pierre Gasly and Fernando Alonso on Thursday, "and I can tell you I already felt some differences – it's pretty obvious already, and I'm relatively positive about it."