'The entire car project has to be revised' admits Binotto – but says sacking people is not the answer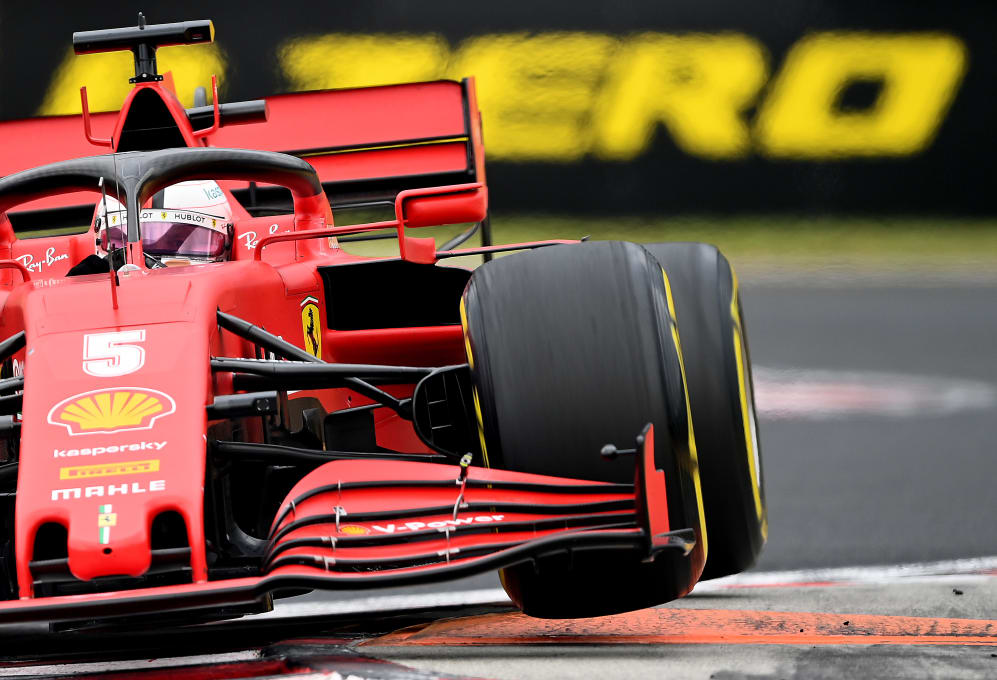 Fifth in the constructors' championship for Ferrari after three races is simply not good enough. Ferrari Team Prinicpal Mattia Binotto has already said as much, so it's not surprising to hear him say "the entire car project has to be revised" as they look to rebound…
Sebastian Vettel finished a season's best sixth at the Hungaroring, but his team mate Charles Leclerc finished outside of the points, and both cars suffered the ignominy of finishing a lap down.
READ MORE: The Winners and Losers of the 2020 Hungarian Grand Prix
Worse still, while the upgrade introduced for the Styrian GP correlated with the data, it did not cut the deficit to Mercedes as anticipated.
"After three races, it's clear that we are in worse shape than we expected and we need to react without delay," said Binotto. "The entire car project has to be revised, while taking into consideration the limits currently imposed by the regulations.
"I am well aware there is no magic wand in Formula 1, but we have to step up a gear to turn things around, both in the short and the long term. It might also be necessary to look at our organisation to improve and strengthen our working methods where the need is greatest. But first, as a team, we need to understand the dynamic that led to this situation."
READ MORE - The Ross Brawn column: Copying in F1 is standard – Racing Point have just done a more thorough job
It will take time. How long? I don't have the answer yet
Tough words from Binotto, but in suggesting an assessment of their current organisation was needed, the Ferrari boss insisted that did not mean people would be sacked for the poor form.
"I have confidence in the people who work in the Gestione Sportiva," he said. "We have started out on a long process that should lead to another winning cycle. It will take a while, but the whole company understands and supports this vision. That's why I find it amusing to read some stories that are doing the rounds: it's not by sacking people that you make a car go faster…"
READ MORE: 'There's lot of work ahead of us,' says Leclerc after mixed day for Ferrari
While Ferrari's fans will be hoping for a fast turnaround for an improvement, Binotto admitted that is unlikely.
"It will take a long time," he said. "I think patience will be required. The updates we brought in Austria proved correlation, and at the moment, at least we have addressed that but the deficit in terms of performance is still there.
"We are lacking speed on the straights, lacking speed on cornering. Overall, the car has to be improved in all the areas. It's as simple as that. It's not something that a simple trick will address it, or a simple solution or package. It will take time. How long? I don't have the answer yet."