Feature
The Ross Brawn column: Copying in F1 is standard – Racing Point have just done a more thorough job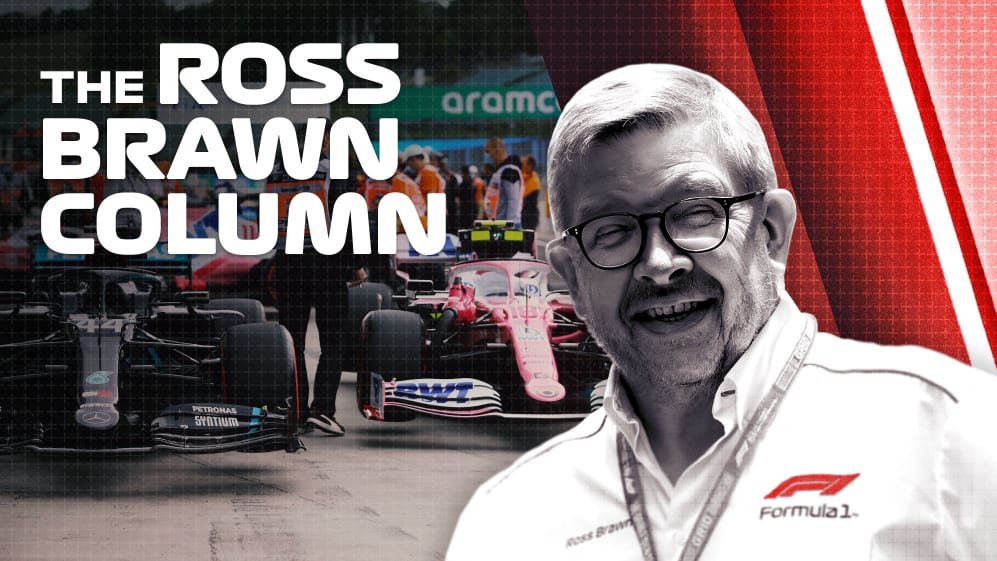 Mother nature intervened to create an enthralling start to the Hungarian Grand Prix, with Lewis Hamilton judging the wet-dry conditions to perfection to secure an eighth victory at the Hungaroring. Formula 1 Managing Director, Motorsport, Ross Brawn discusses the key talking points from the race.
Hamilton shows his class again
There's just something about Lewis Hamilton and the Hungaroring. The driver and track work in perfect harmony – and not even the weather could stop him taking another dominant victory and snatching the championship lead.
I'm running out of superlatives to describe Lewis, so consistently impressive has the Mercedes driver been since he joined the Silver Arrows. In Hungary this weekend, he was utterly dominant.
READ MORE: Why Hamilton's Hungarian GP win wasn't as straightforward as you might think
Perhaps what has impressed me most is that while a lesser driver would likely get distracted by the other important issues Lewis throws himself behind, such passions only seem to motivate the Briton even more.
He has been at the forefront of the push for greater diversity and inclusion in this sport. He believes in this essential cause and is doing everything in his power to create change. And alongside that, he is performing at the peak of his ability, week in, week out, during his day job. He is a remarkable individual.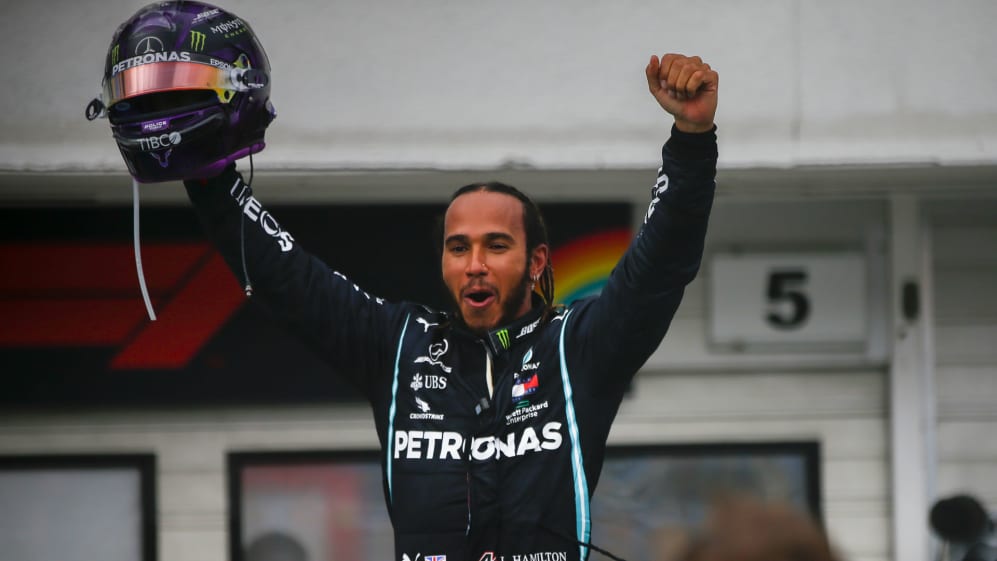 Red Bull hit highs and lows
When you're running to catch up, you often stumble, and that's what appears to be happening to Red Bull right now. They have delivered a massive effort technically to try and find some improvements. Some of the developments seem to work, some of them don't.
When you're working at such a pace, you can hit roadblocks, and we've seen them stumble with issues in the build-up to the Hungarian Grand Prix. They are an experienced team, which is very well resourced, and they recovered on Sunday, but they need to make up ground - and quickly.
They showed their depth and expertise on Sunday, when they had to repair Max's heavily damaged car at speed, with the start of the race fast approaching. It was stunning.
I have seen recoveries like that in the past, often less public as they happened inside garages, but it was an achievement as extraordinary and impressive as anything I've ever seen.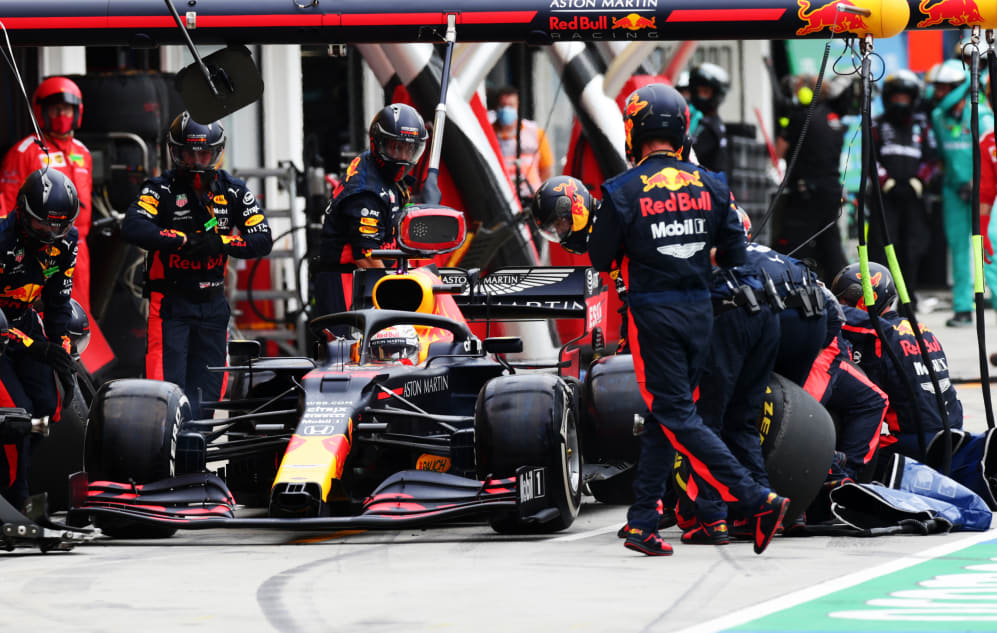 Verstappen makes up for mistake
I think Max felt massive guilt towards the team for putting them through such drama ahead of the race and he was not about to let them down again after they completed that remarkable fix.
Max is simply exceptional – and he showed that in the way he rescued a result no one in the team on the grid will have felt was possible, let alone after the difficult weekend they had had up until that point.
READ MORE: 'Second feels like a win' says Verstappen as he recovers from pre-race crash to podium
It is that kind of performance which shows why Red Bull are so desperate to give him the car that he needs to challenge consistently at the front. They know that if they can do that, they have a chance of challenging Lewis for the Championship.
This is an intense season, with the races coming up thick and fast, and both Max and Red Bull will know they need to react quickly as they can't let Lewis get away from him. Do that and the title will be lost.
Racing Point revel in new status
There have always been teams that punched above their weight in Formula 1 – and Racing Point are the latest team to achieve the feat. They showed huge promise early in the weekend, and I am sure they will be disappointed not to convert that promise into a podium.
But when you're at the front, when you are with the big boys, everyone punishes your mistakes. Every movement and decision is critical. They have to adjust to being at the front end of grid. But that in itself is a measure of how far they've come this season.
READ MORE: Strategy gamble lost Racing Point chance of podium, says Stroll
They have made the headlines off track, too, with Renault protesting the legality of the car. My view is copying in Formula 1 is standard. Every team has, in normal times, digital photographers in the pit lane out there taking thousands of photos of every car for analysis, with a view of copying the best ideas. We used to give our photographers a shopping list.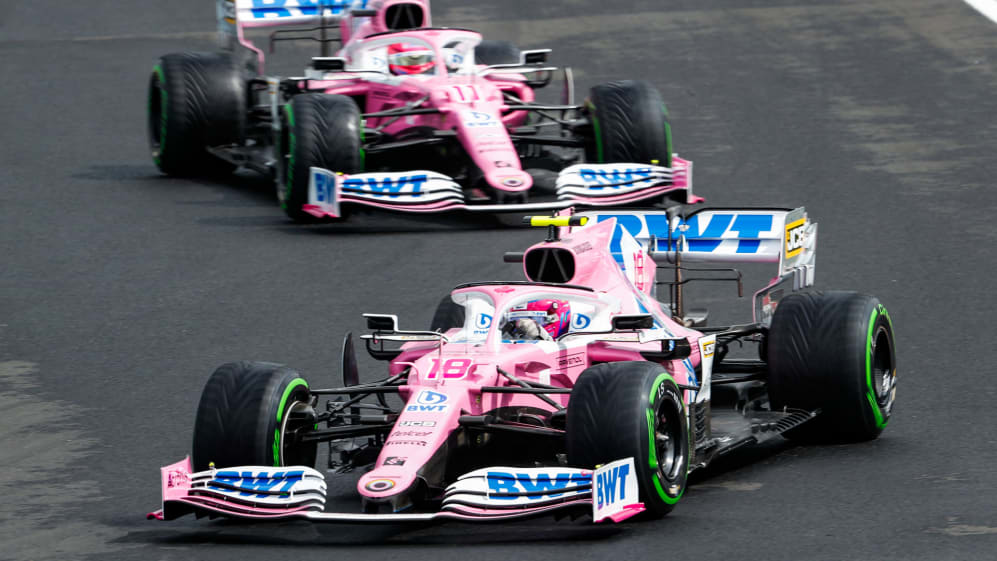 Racing Point have just taken it to the next stage and done a more thorough job. There is not a single team in this paddock which has not copied something from another. I'd ask every Technical Director in the paddock to raise their hand if they haven't copied someone else. You won't see any hands. I have certainly copied others.
Last year, Racing Point had access to, and could use, 2019-spec Mercedes brake ducts because they were not a listed part. This year, brake ducts are listed parts, so you have to design your own.
However, Racing Point cannot forget the knowledge they acquired using the 2019 Mercedes brake ducts. I think it is illogical to think they can wipe their memory banks. It is a tricky problem and one for the FIA experts to resolve.
TECH TALK: Looking in detail at Racing Point's controversial brake ducts following Renault's protest
The triple header has been a success
I'm absolutely delighted with this season starting in the way it has, and commend F1, the FIA, the promoters, teams and all the support staff for the tremendous hard work and the responsible approach they took to get the show back on the road.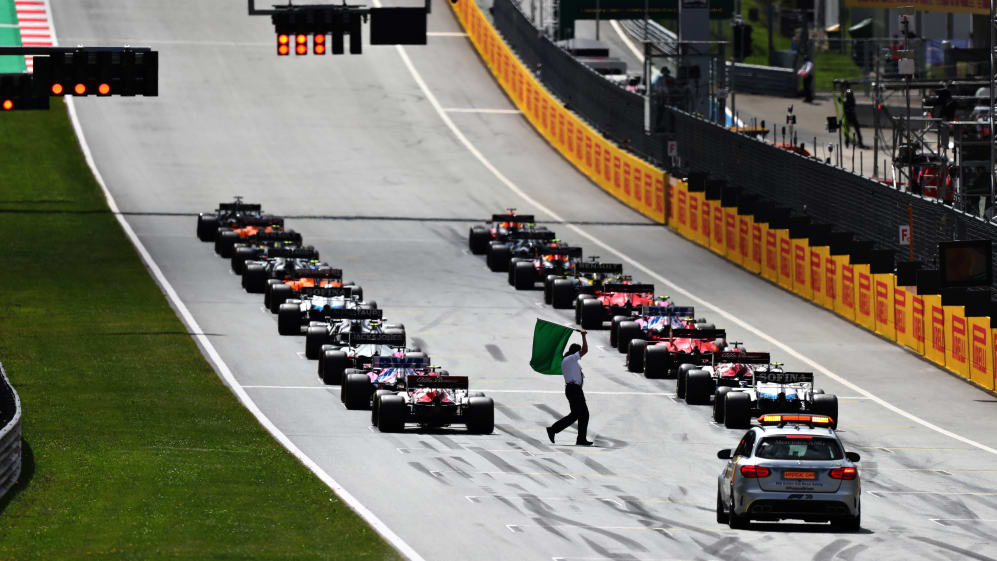 We are the first international sport to get going and we can be proud – but we can't be complacent. This virus is something we will be facing in different forms and different ways for quite some time.
There are massive challenges ahead of us, but I'm encouraged by what I have seen. It's great to see racing back. I had forgotten how much I missed it.
Moving forward, we will be adaptable, as every country we are set to visit presents a different challenge. We will continue to work hard to ensure the highest levels of safety for our staff, but for now, I think we should be proud of what we have achieved and the three brilliant Grands Prix we have enjoyed.
PADDOCK PASS: The drivers' reactions after a hard-fought Hungarian GP