'There's lot of work ahead of us,' says Leclerc after mixed day for Ferrari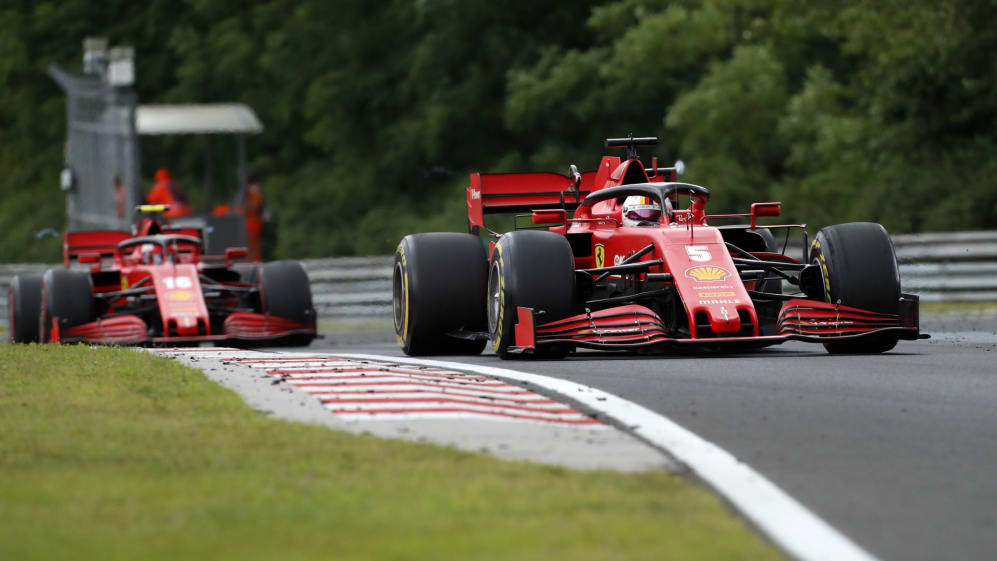 "This was a better performance compared to my first race in Austria," said Vettel on Sunday evening in Budapest, referring to his 10th place finish in the season opener. "It was back to normal. Obviously Austria 1 was the outlier. Austria 2 didn't happen and now we're here. I think probably today, this was where we could finish, arguably fifth or sixth but probably not further up.
"Towards the end, I was struggling with the tyres, and even if I would have loved to have put up more of a fight, there wasn't much I could do to keep Alex behind me. We are not where we want to be just now, but at least we did everything we could today."
READ MORE: 'Second feels like a win' says Verstappen as he recovers from pre-race crash to podium
Having been cheered by his qualifying performance on Saturday, meanwhile, Leclerc was left wondering whether a fundamental issue had left him unable to finish higher than 11th on race day, as the Monegasque spent much of the Grand Prix lamenting a lack of balance on his car, before getting passed and pushed out of the points by McLaren's Carlos Sainz in the final 10 laps.
"To be honest I think there was something wrong in the race," said Leclerc. "It just doesn't match with the car I had in qualifying, but also the day before on Friday, and we haven't changed much, so we'll be looking at the data to see what went wrong, because the car was extremely hard to drive on my side today.
"It was a very complicated race," he added. "The balance was so much worse than Friday and Saturday, when it was actually better than expected. It just didn't feel like the same car. We need to look further into that to try and understand, as I was struggling a lot… There's lot of work ahead of us."
READ MORE: Last-gasp fastest lap on way to victory was 'crucial risk' says Hamilton after 86th career win
Ferrari's difficult start to the season has seen them score just 27 points to Mercedes' 121, as they sit fifth in the constructors' standings, behind the Silver Arrows, Red Bull, McLaren and Racing Point.